On September 9, 2012 join 20,000 yogis around the globe as they embark on the first ever 24-hr Yoga Aid relay, all for charity.
The LA leg of the race, a Wanderlust Yoga in the City celebration, will bring top yoga teachers such as Mandy Ingber (Jennifer Aniston's yoga teacher) and today's hottest musicians to the Santa Monica Pier.
Part of the Wanderlust Yoga in the City series, a set of three free yoga events featuring top teachers, acclaimed musicians and renowned speakers, this event serves as the closing ceremony for The Yoga Aid World Challenge on September 9th.
Sponsored by Health Magazine, lucy active wear and Avocados from Mexico, Wanderlust Yoga in the City will take place at the Santa Monica Pier from 1pm to 6pm.
"Los Angeles is a huge yoga market, and we are rallying the community to come together for a great cause—while having a bit of fun," said Wanderlust co-founder Jeff Krasno.  "After a jam-packed Wanderlust Festival season, its the perfect opportunity to showcase incredible talent all in the name of charity."
The 2012 Los Angeles Wanderlust Yoga in the City series will feature:
1:00-1:15 pm: Mastin Kipp MC Intro
1:30-1:50 pm Class one: Incantation lead by famed speaker Marianne Williamson, and yoga led by Seane Corn, Brock & Krista Cahill, Katie Brauer, David Kim, Calvin Corzine and Sara Ivanhoe
3:00: Set by global DJ Fabian Alsultany
4:00: Class two: Led by Sianna Sherman, Tommy Rosen, Derek Beres, Kumudini and Ally Hamilton
5:30: Performance by MC Yogi.
"Wanderlust Yoga in the City Los Angeles will truly be the crowning moment of our efforts to raise $1mm for worthy service projects worldwide on our 30+ country, 200 event relay," said Clive Mayhew, co-founder, Yoga Aid Foundation.  "Our partnership with Wanderlust has aided in propelling Yoga Aid's dedication to creating an international charitable platform unifying the global yoga community to do good."
Onsite, Health Magazine will introduce the Health Pavilion, a dedicated healthy lifestyle destination offering chats and classes with celebrity guests, personalized cover shoots in an on-site digital photo booth, giveaways and a free tablet download of Health's October issue. Attendees will also have the opportunity to take part in an exclusive hybrid yoga series with celebrity yogini Mandy Ingber inspired by her upcoming book, Yogalosophy: 28-day Mind Body Makeover.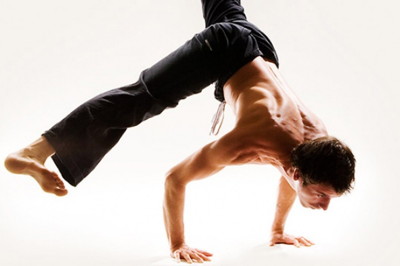 Wanderlust Yoga in the City
Santa Monica Pier
September 9, 2012
1pm to 6pm.
For more information on the Los Angeles Wanderlust Yoga in the City and Yoga Aid, please visit their official site.
About Wanderlust:

Wanderlust Festival, LLC is a producer of large-scale lifestyle festival events focusing on yoga, music and wellness. Its flagship festival, Wanderlust, was first launched in California in 2009 and has already become the largest multi-day yoga event in the world as well as a significant player in the larger US festival market. The company was founded in 2009 as a joint venture between Velour Music Group, an artist management company and event producer based in New York City, C3 Presents and Starr Hill Presents, event producers responsible for the top music festivalbrands in the country, including Austin City Limits Festival, Lollapalooza, Bonnaroo and Outside Lands. For more information, please visit their official site.
What is the Yoga Aid World Challenge?
Yoga Aid Challenge is an international fundraising event with the purpose of raising funds for charity whilst sharing the wonderful joys of yoga. Since the first Yoga Aid Challenge, The Yoga Aid events have raised over $1.3 million for charities throughout the world.  In 2012 Yoga Aid is seeking an even more ambitious goal in the form of an international 'yoga-relay,' uniting the world in a wave of yogic connectedness on September 9th.  A new event will begin every fifteen minutes, starting in Sydney Australia, the Yoga Aid World Challenge will travel around the world through 30+ countries at 200+ events, ending in Los Angeles at sundown.  The goal is to raise $1 million for charities around the world.  All you need to do is to sign up for free two-hour yoga classes, select a charity to support, then ask your friends and family to make a contribution on their behalf.  Their reward is to participate in a great yoga class with the knowledge that they have contributed to making the world a better place.