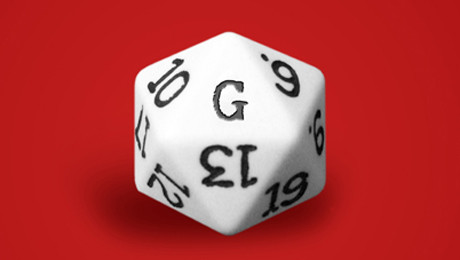 Hello dear readers! This week my theater review for the LA Weekly is of the Groundlings Improv Comedy troupe's latest offering, Dungeons and Groundlings, now playing at their theater on Melrose in WeHo.  We gave it a 'go!'
Click here to go to the LA Weekly's theater page to read it.
~ OR ~
You can just read it here!!
Happy reading!
Dungeons and Groundlings
Continuing its ever-changing schedule of newly devised comedy scenes, the Groundlings troupe of jokesters entertains tourists and locals alike. The current line-up consists of six men and two women who all bounce off each other nicely. This show feels like one of their funniest presentations to date despite using the same trusty formula of a dozen short and sweet scripted comedy scenes interspersed with four improvised sketches that rely on suggestions from the audience.
Jim Cashman is a stand-out in all his scenes, especially "Reunion," in which he plays a blunderer who manages to insult all his former pals at a high school reunion because he's not up on their latest news as broadcasted on Facebook. Laurel Coppock also shines in a scene, playing opposite Ryan Gaul, in which a romantic date is derailed when her compulsive OCD rituals become increasingly bizarre.
The humor largely depends on awkwardness, such as a sketch where two patrons become unnerved by the touchy-feely and blissed-out wait staff at a new age vegetarian restaurant. While some of the humor and language is R-rated, there are some big laughs to be had. Unfortunately, the comedy is limited to white-bread subject matter (perhaps thanks to an all-white cast).
7303 Melrose Ave.,
West Hlywd.;
Shows are Fri., 8 p.m.; Sat., 8 & 10 p.m.; through Jan. 26.
Box Office: (323) 934-9700