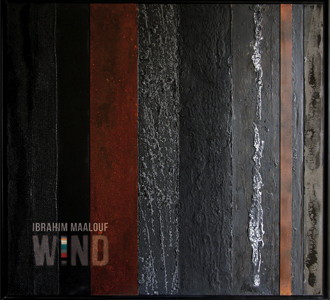 ::STOP PRESS::

Tonight's performance has been cancelled due to the artist's difficulties in obtaining a visa.
Slow and sensual, like the melodic accompaniment for reeds swaying in a gentle breeze, the soulful, jazzy strains of the music from trumpeter and composer Ibrahim Maalouf has an irresistible allure to it.
Maalouf's newly released album Wind is a hauntingly chill original film score composition inspired by Rene Clair's 1927 movie La Proie du vent (The Prey of the Wind) as well as being inspired by jazzman Miles Davis' composition for filmmaker Louis Malle's drama Ascenseur pour l'echafaud.
The French-Lebanese composer describes his album's theme, thusly: "I wanted to reproduce that mysteriously melancholic atmosphere, dripping with suspense, contributing a discreet yet powerful Arabic hue, blended into the typical jazz quintet played for many years by Miles."
Hosting their one-night stop in Los Angeles next week, Theatre Raymond Kabbaz, in association with The Jazz Bakery, presents the Ibrahim Maalouf Quintet in concert on Thursday, January 10, 2013 at 7:30pm — CONCERT CANCELLED.
The event is part of the powerful quintet's international tour to promote their new album, Wind.  Ibrahim Maalouf leads on trumpet and will be joined on-stage by Frank Woeste on piano, Ira Coleman on double bass, Walter Smith on saxophone, and Clarence Penn on drums.  This musical event is supported by the French Embassy/Cultural Services.
About the Artist:
Born 5 December 1980, Ibrahim Maalouf discovered trumpet with his father Nassim Maalouf – a former student of Maurice André and the first Arabic trumpeter to play Western classical music.
Ibrahim studied modern, classical, baroque and contemporary concertos and, at the same time, was surrounded by Arabic classical, ethnic and traditional music.
All those types of music were based on makams (Arabic modes) and Ibrahim could reproduce them thanks to his father's invention in the sixties – the quarter-tone trumpet (with a fourth valve). The monotonous and insistent music that comes out of this particular trumpet is the expression of an age-old culture. Nobody before his father had thought of paying tribute to it by adapting the Arabic musical language to the trumpet through the real quarter tones system.
Of interest is the fact that Ibrahim's father, trumpeter Nassim Maalouf, invented the quarter-tone trumpet, with a fourth valve, in the 1960s.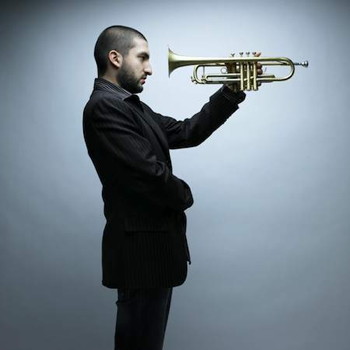 Ibrahim Maalouf Quintet
Thursday, January 10, 2013 at 7:30pm.
Theatre Raymond Kabbaz
10361 West Pico Boulevard
Los Angeles California  90064
Tickets cost $35.00 ($25.00 for students) and are available for pre-purchase here.
For more information, visit these sites: