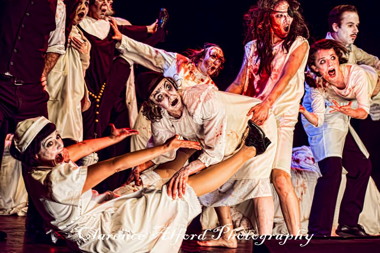 absinthe. blood. tiny naughty puppets…
Fresh from Cirque-a-Palooza at the Pasadena Playhouse, the Grand Guignolers present a set of seldom performed classic grand guignol horror plays of 1920s Paris.
In their signature style, the Grand Guignolers' 1920s Parisian-themed theatre troupe welcomes guests in a cocktail party atmosphere to enjoy absinthe, drinks and treats (cash/check) in an evening of classic horror plays of the Theatre du Grand Guignol of early 20th Century Paris.
Known as the 'Theatre of Laughter and Terror,' grand guignol typically was an evening of alternated drama, farce and horror notorious for its gruesome special effects.
This is a rare opportunity to experience the suspense horror plays that were the precursor to film noir, German Expressionism, and contemporary horror films.
The troupe is joined by the Petits Guignolers—naughty French finger puppets.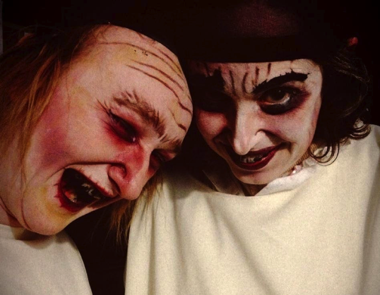 Grand Guignol with the Grand Guignolers
ArtWorks Theatre
6569 Santa Monica Blvd.,
Los Angeles, CA 90038
TWO SHOWS:
Friday and Saturday, AUGUST 30 & 31, 2013
7:30pm for Absinthe, Drinks & Treats (cash/check).
8pm show starts.
Suggested Attire: Vintage/Cocktail.
Due to violence, this show is inappropriate for children.
TICKETS:
$20.00. Pre-purchase here.
About the GRAND GUIGNOLERS:

The Grand Guignolers create original productions mixing traditional theatrical genres: commedia dell'arte, melodrama, puppetry, dance, Grand Guignol, clown, vaudeville, and magic. Past productions have included A Grand Guignol Children's Show* (*NOT for Children) and the award winning Absinthe, Opium and Magic: 1920s Shanghai performed at ArtWorks Theatre and The Actors' Gang.