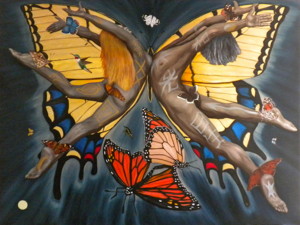 A celebration of Life and Love! 
FEMME, a new documentary about the 'fair sex' — women — will screen in Santa Monica this month.
Directed by Emmanuel Itier, Femme is a quest to find and focus on the most important and influential women around the world, those who have impact on our daily lives and through religion, spirituality, science, history, politics, philosophy and entertainment.
Itier's documentary incorporates interviews with various leaders in each field as well as the ordinary women living in the many geographical areas that the filmmakers visit.
Executive produced by Sharon Stone, the documentary begins with an explanation of the various ancient Goddess cultures and traces how the loss of the Sacred Feminine, the diminished status of women, the rise of patriarchy and the development of capitalism have all affected our planet. It concludes that now is the time for women to step up and guide the way toward a world of caring economics that benefits everyone on the planet, not just men or a select group of elites.
Included are interviews with visionaries and scholars such as Jean Shinoda Bolen, Jean Houston, Marianne Williamson, Riane Eisler, Barbara Marx Hubbard, Gloria Steinem, Angela Davis, yogi Seane Corn, Rickie Lee Jones, shaman Sandra Ingerman, Nobel Peace Prize Laureates Shirin Ebadi, Mairead Maguide, Jody Williams, Celeste Yarnall, Barbara Lazaroff, Carole Wells, T.S. Wiley, Sharon Stone and many more.
Coming up is the first theatrical screening of the final cut of FEMME, with the filmmakers and cast in attendance.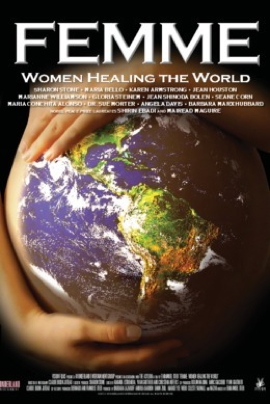 FEMME: Women Healing The World 
Laemmle Theatre 
1332 2nd Street
Santa Monica, CA, 90401
September 11th, 2013
7:30pm.
For more event info and to purchase advance tickets, go here.