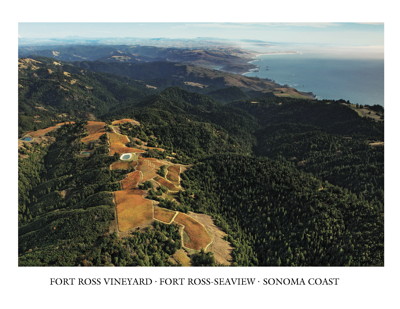 Welcome to the first post of ArtsBeatLA Adventures
Way up in the wine district, on the Sonoma Coast of Northern Cali, is a brand new AVA wine district—Fort Ross-Seaview—boasting some unique characteristics and fine wines.
Overlooking the majestic Pacific Ocean, floating above the coastal fog and surrounded by forests and meadows, the Fort Ross Vineyard Tasting Room is open to visitors.  Visit.
High on the coastal ridges, the Fort Ross Vineyard produces limited quantities of Estate grown, single vineyard, cool climate Pinot Noir, Chardonnay and Pinotage.
The sprawling, gorgeous 44-acre vineyard property, with magnificent views, is run by owners Linda and Lester Schwartz, who came to California from Cape Town, South Africa in 1976. You can still detect a hint of accent in Linda's warm and inviting voice.
When I recently visited to sample their excellent wines, Linda was happy to explain the distinctive features of the AVA.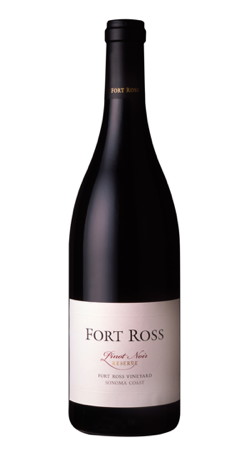 To sum it up, the main factors are:
Proximity to the Pacific Ocean [The Fort Ross Vineyard is the closest vineyard to the Pacific Ocean in mainland California. 1 mile from the ocean.]
Altitude – over 920 ft about sea level, high enough to float above the summer coastal flog.
Cool maritime climate
Grapes that maintain their lively acidity, minerality and nuanced tannins to provide structure to the wine when seamlessly integrated with focussed, pure fruit.
More rainfall than the Amazon Jungle.  75 – 125″ annually.  Dry, water scarce summers.
I suggest you plan your visit to this glorious winery pronto!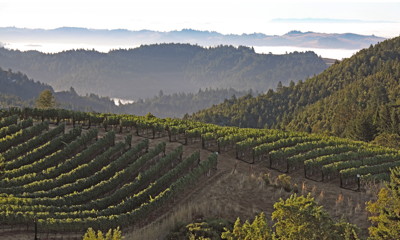 Coming up later this month is their 1st Annual FORT ROSS-SEAVIEW AVA WINE FESTIVAL.  
LUNCHEON & WINETASTING:
OCTOBER 26th, 2013:
12.00 – 2.30PM
Admission includes RECEPTION, GRAND LUNCHEON, GRAND WINE TASTING, entrance to the FORT ROSS HARVEST FESTIVAL and PARKING.
$95.00 (fee $6.22)
*** Must be purchased 10 days before the event***
WINE TASTING:
OCTOBER 26th, 2013:
1 – 4PM
Admission includes the GRAND WINE TASTING, entrance to the FORT ROSS HARVEST FESTIVAL and PARKING
$35.00 (fee $2.92)
Can be purchased 1 hour before event.
15725 Meyers Grade Road,
Jenner, California 95450
(707) 847-3460
SUMMER HOURS 10am to 6pm
WINTER HOURS 10am to 5pm
For group tastings, call ahead so that they can plan your visit.