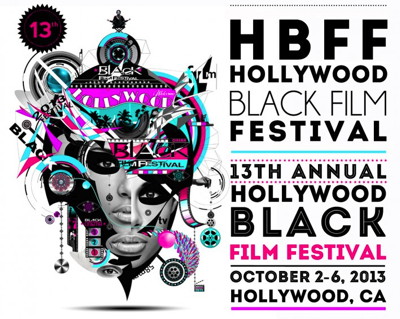 There's a lot going on at the
2013 Hollywood Black Film Festival (HBFF)

The festival starts tonight and runs through October 6, 2013.
73 films will be screened, including:
Film Diaspora which features 11 films from 8 countries;
Project Stargazer sci-fi, panels & pitch competition with NASA;
Storyteller Competition Live Staged Reading from the 3 finalist scripts with celebrity actors;
12 finalists perform at Twinkie Byrd's Monologue Slam with celebrity guests.
Then there's the HBFF Beauty Lounge where you can get pampered with mini-services including hair, makeup, nail and lashes;
Comedy Sho'Down where actors perform in front of a panel of industry executives.
Not to forget the nearly two dozen panels and workshops, their Opening & Closing Night films and parties, and daily Happy Hours.
In other words, if you're attending – get ready to stay busy.
The official screening venue for the 2013 festival will be The Montalban, 1615 Vine Street, Los Angeles, CA 90028.
The Montalban is located at the intersection of Hollywood & Vine, in the heart of Hollywood, and will host all festival screenings.
If you haven't purchased your all-access pass yet, WHAT ARE YOU WAITING FOR?
Go here to secure your access to all of this and more!