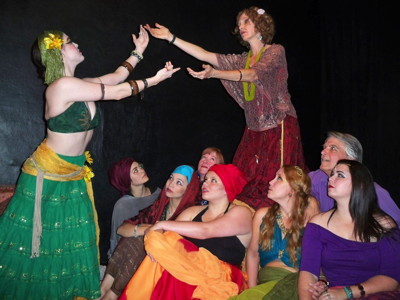 Hello again dear readers!
My second review this week for the LA Weekly is of Rumination, now playing at the Zombie Joe's Underground Theatre in North Hollywood.
Rumination
This one-act celebrates the prolific works of 13th-century Persian poet and Sufi mystic Jalāl ad-Dīn Muhammad Rūmī— commonly known as Rumi. A sampling of Rumi's sacred poetry is delivered as choral readings, employing dance, gesture and song to supplement his magical (though nonrhyming) verse. Conceived by Amir Khalighi, the selected poetry examines various facets of love, emotions, nature, truth and beauty, delving into the essence of human existence.
To read the remainder of this review, go here to the LA Weekly's theater page.
Rumination
Zombie Joe's Underground Theatre
4850 Lankershim Blvd.,
North Hollywood.;
Sun., 7 p.m.; through Oct. 27.
(818) 202-4120