Le Salon de Musiques continues to present quality chamber music in an intimate setting.
***Scroll down for a special offer to see Mona Golabek at the Geffen Playhouse***
The fifth of nine concerts of Le Salon de Musiques' 4th season was entitled An Evening with Russian Romantics. And what a splendid event! Famous pianist and writer Mona Golabek was joined by award-winning violinist Movses Pogossian, and principal cellist of the LA Opera John Walz, as well as Edith Orloff on piano, for an afternoon concert that featured the works of three genius Russian composers: Rachmaninoff, Medtner and Arensky.
On violin, Pogossian played like a dream, his animated dark bushy eyebrows conveying the expression in his performance. How often do you get close enough to see the rapture on the face of a world-class musician exquisitely playing a heart-rending theme?
The program included:
N. MEDTNER: Two Canzonas with Two Dances for Violin & Piano op 43
S. RACHMANINOFF: Prelude & Danse Orientale for Cello & Piano op 2
S. RACHMANINOFF: Elegie in E Flat minor N.1 for Cello & Piano op 3
A. ARENSKY: Piano TRIO N.1 in D minor op 32
Dubbed "the greatest composer of our time" by his best friend Sergei Rachmaninoff, Nikolai Medtner was also a supremely talented and gifted pianist. The Russian composer wrote a substantial number of compositions, all of which include the piano, including: fourteen Piano Sonatas, three Violin Sonatas, three Piano Concerti, one Piano Quintet, three works for two Pianos, and more than hundred songs.
There is, thus, something of a paradox in the fact that Medtner spent for the last thirty years of his life in poverty…
As always, the afternoon's program began with an introduction from the artistic director and curator of the series, Francois Chouchan, as well as one from musicologist Julius Reder Carlson explaining some of the historical background of the pieces. Together they fanned our anticipation of the afternoon's musical entertainment.
As customary, the performance was followed by an informal conversation between the musicians and the audience while sipping French Champagne and enjoying a gourmet buffet prepared by Patina.
______________________________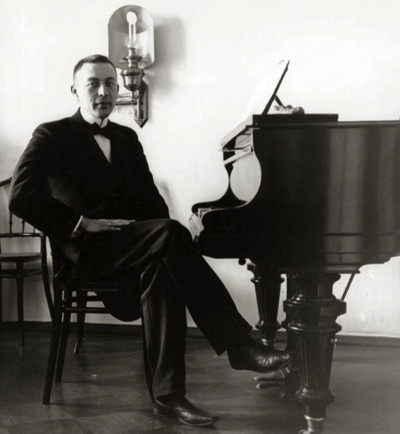 Upcoming Concerts:
"An Evening with three beautiful Romantics."
The sixth Le Salon de Musique concert will include the US Premiere of two exciting works by Franz Xaver Scharwenka (6 January 1850 – 8 December 1924).
Franz Liszt's "Three Sonnets of Petrarch" are better known in their Piano solo version through the beautiful "Annees de Pelerinages." They were originally composed as songs in 1838, inspired by readings of Dante and Petrarch, when the Composer and Comtesse Marie d'Agoult had their love affair while staying at Lake Como. Liszt composed about six dozen original songs with piano accompaniment: nearly entirely forgotten, these extraordinary songs are so representative of the deep Romantic Age.
Sunday March 9, 2014 at 4:00 pm
The Dorothy Chandler Pavilion, 5th Floor
135 N Grand Ave, Los Angeles, CA 90012
Programme:
F. LISZT: "Songs" for Soprano & Piano
X. SCHARWENKA: Sonata for Violin & Piano in D minor US PREMIERE
X. SCHARWENKA: Sonata for Cello & Piano in E minor Op 46A US PREMIERE
C. SCHUMANN: Piano Trio n.1 in G minor Op 17
Performing:
Elissa JOHNSTON—Soprano,
Guillaume SUTRE—Violin,
Tim LANDAUER—Cello,
Steven VANHAUWAERT—Piano.
Tickets available here or by calling (310) 498-0257
*Limited Seating Available*
Special offer:
As a thank you for supporting LE SALON DE MUSIQUES series, our Friends at the GEFFEN PLAYHOUSE along with LE SALON DE MUSIQUES are offering complimentary courtesy tickets to enjoy MONA GOLABEK's inspiring one-woman show, "THE PIANIST IN WILLESDEN LANE," which is making its return to the GEFFEN PLAYHOUSE.
Purchase one ticket or two tickets for their SUNDAY MARCH 9 SALON DE MUSIQUES, featuring an exquisite Romantic Program by X. SCHARWENKA with two USA PREMIERES, along with F.LISZT and C.SCHUMANN, and you will receive one or two complimentary mezzanine level tickets for MONA GOLABEK's one woman show at the GEFFEN PLAYHOUSE.
You may select tickets for either of the following three performances only:
– Friday, February 28 at 8:00 pm
– Saturday, March 1 at 3:00 pm or 8:00 pm
– Sunday, March 2 at 2:00 pm
*** This offers expires February 20, 2014 ***
Once you have made your purchase, you will be provided via email the code and directions for securing the complimentary tickets to the Geffen.
Also coming up:
AN EVENING OF EXQUISITE CHAMBER MUSIC on THURSDAY FEBRUARY 27, 2014 at 6:00 PM at the BEVERLY HILLS COUNTRY CLUB, 3084 Motor Avenue Los Angeles, CA 90064
"Embark on a Romantic Viennese Journey" with David CASTILLO Baritone,
Jessica GUIDERI Violin, John WALZ Cello, and Francois CHOUCHAN Piano
PROGRAM:
Introduced by musicologist Julius Reder-Carlson.
 "WINTERREISE" op 89, 
for Baritone & Piano (Excerpts)
 PIANO TRIO N.2 in E Flat Major op 100 
  D 929, for Violin, Cello & Piano
LIMITED SEATING AVAILABLE!
For Tickets or Info, call Kele:
(310) 558 6461
Ticket price: $65 including Champagne & hors d'oeuvres
(This event organized and catered by The Beverly Hills Country Club.)
About the organizers:
Hailed for his remarkable creativity and sensitivity for chamber music, French-American pianist Francois Chouchan is no stranger to awards and fame. From the Conservatoire National Superieur de Musique de Paris where he was instructed by Yvonne Loriod-Messiaen, Rostropovitch, Magaloff, and Sebok, to the Viotti International Piano Competition, Chouchan has performed as a solo pianist with major orchestras and venues across the globe. Chouchan has been the Founder, Producer and Artistic Director of Le Salon de Musiques since 2010.
STAY CONNECTED TO LE SALON DE MUSIQUES:
Twitter.