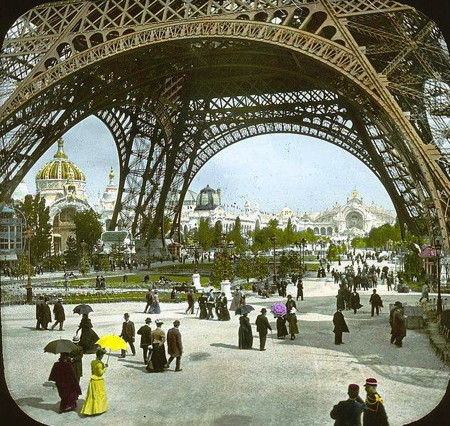 It's warm, it's inclusive and it's educational, but make no mistake — we all get to breathe rarefied air when we attend a chamber music event presented by Le Salon de Musiques.
Coming up this Sunday is yet another thoughtfully selected program of classical music, expertly curated by Francois Chouchan in celebration of the musical 'Impressionists' of 'La Belle Epoque.'
In Paris, by the late nineteenth Century, the upper class enjoyed a life of pompous display, frivolity and cultivated taste. The centerpiece of this life was the 'Salon,' where 'Le Tout-Paris' could gather for cultivated conversations, and share Music and Poetry performed by Artists of great sophistication. Those unique events contributed a lot to 'Musical Life' in Paris, where aspiring performers, both French and Foreign met wealthy and influential Patrons helping to launch their successful careers.

Madeleine LEMAIRE'S Salon remained the most 'famous' one: every Tuesday, she attracted numbers of socialites and celebrities, and had the talent to discover promising young Artists. The entertainment was given by a composer playing a new work, a well-known actor or actress, or a young unknown whom she encouraged and introduced to sponsors.

Reynaldo HAHN was invited to perform and sing.

There he met C.SAINT-SAENS, J.MASSENET, A.DAUDET,  A.RODIN, E.DEGAS, R.DE MONTESQUIOU, REJANE, I.DUNCAN, Princess MATHILDE, Princess DE POLIGNAC, Baron A.De ROTHSCHILD, but also M.PROUST and S.BERNHARDT who both became his closest friends.

As M.PROUST wrote for LE FIGARO (under the nom de plume of 'Dominique'): "LEMAIRE's evenings were so popular that from April to June, it was a carnage at the door of the mansion!"

After the Franco-Prussian War, France saw a long period of peace, favorable to economic and technical progress. 'La Belle Epoque' was manifest on the streets of Paris, in Cafes, Cabarets, Art galleries, Concert Halls and Salons: the cultural scene flourished with the 'Impressionism' and 'Art Nouveau' movements, poets and writers, composers, singers, painters, such an extraordinary and deep creativity  giving people a feeling of optimism, that anything was possible.

Reynaldo HAHN was not only an amazing French Composer: he was also a conductor, critic, and singer. He composed his first songs at the age of eight. At the Paris Conservatoire, his teachers included MASSENET, GOUNOT, SAINT-SAENS.

R. HAHN admired the poetry of Victor HUGO, and of Paul VERLAINE as well. His most important meeting was with the writer Marcel PROUST: both shared a love of painting, literature, and G. FAURE. As they became lovers, they traveled together and collaborated on various projects. While R. HAHN became also one of the most influential critics on music and musicians, Marcel PROUST began to write his famous novel  'A la recherche du temps perdu –  In search of lost time.'
This Sunday we are invited to celebrate 'La Belle Epoque' by experiencing the masterful works of four genius composers, all inspired by the Impressionism Movement: Reynaldo HAHN, Benjamin GODARD, Ernest CHAUSSON and Samuel COLERIDGE TAYLOR.
Le Salon de Musique—their seventh concert
Sunday April 6, 2014 at 4:00 pm
The Dorothy Chandler Pavilion, 5th Floor
135 N Grand Ave, Los Angeles, CA 90012
Programme:
Short and informative introduction by Musicologist Julius REDER-CARLSON
R.HAHN: Songs for Soprano & Piano
R.HAHN: Sonata for Violin & Piano in C Major
B.GODARD:  Two Pieces for Cello & Piano Op 61
S.COLERIDGE TAYLOR: Ballade for Violin and Piano in C minor Op 73
E.CHAUSSON: Piano Trio in G minor Op 3
Performing:
Steven VANHAUWAERT—Piano
Hae Ji CHANG—Soprano,
Tereza STANISLAV—Violin and
Cellist—Cecilia TSAN
or by calling (310) 498-0257
Book now!  *Limited Seating Available*
______________________________
Upcoming Concerts:
Le Salon de Musique—their eighth concert
Sunday May 4, 2014 at 4:00 pm
and ninth and final concert (for the season)
Sunday June 1, 2014 at 4:00 pm
The Dorothy Chandler Pavilion, 5th Floor
135 N Grand Ave, Los Angeles, CA 90012
More information available online here.