To celebrate the inauguration of the new Neutra Institute Museum & Gallery in Silver Lake, an opening night gala event will be held at the new venue, housed in the iconic Neutra Office Building.
Also featured is the photography exhibition ART IN ARCHITECTURE.
The opening reception with the artist, Joselle Celine, will be hosted by architect Dion Neutra.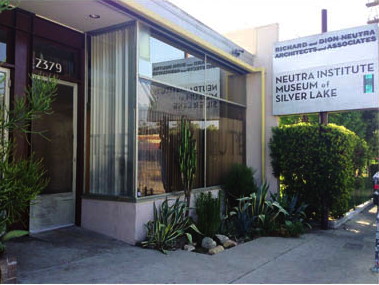 Neutra Institute Museum & Gallery
Opening event and art exhibition.
2379 Glendale Boulevard,
Silver Lake
Thursday August 21, 2014 
6:00—10:00pm
Wine tasting selection provided by Pasadena's own OLD OAK CELLARS.
Nibbles by CHEF Gilles Dirat.