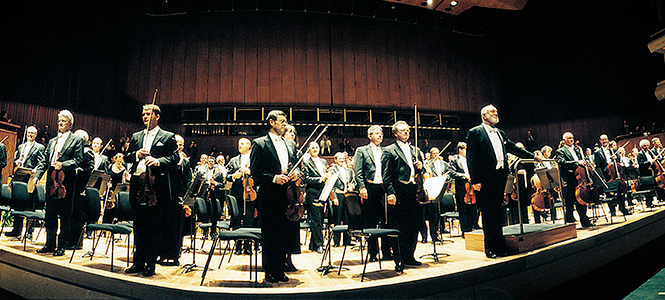 This Friday, one of the world's most distinguished orchestras, the London Philharmonic Orchestra (LPO), is coming to Los Angeles — specifically, to the Valley.
Led by Vladimir Jurowski, its principal conductor from 2007, the LPO will perform classical works by Dvořák, Tchaikovsky and Prokofiev and feature Jean-Efflam Bavouzet on piano.
The London Philharmonic Orchestra has extended its long-standing and celebrated partnership with conductor Vladimir Jurowski. The on-going contract with Jurowski as Principal Conductor and Artistic Advisor will continue until at least 2018.
The first orchestral performance of the new season at VPAC commences with a riveting repertoire of Dvořák's The Noonday Witch, Tchaikovsky's Symphony No. 6, Pathétique, and Prokofiev's Piano Concerto No. 3.
~~~
London Philharmonic Orchestra
Friday, Oct. 10, 2014 at 8:00 p.m.
California State University Northridge's Valley Performing Arts Center
18111 Nordhoff St,
Northridge, CA 91330
Orchestra – $65, 00   Parterre – $50.00
Orchestra – $65 | Parterre – $50
Orchestra – $65 | Parterre – $50
For more information about the center or performances, visit their official site or call the ticket office at (818) 677-3000.