This 5th event of this Le Salon de Musiques season features the genius Austrian composer Franz Schubert.
Directed by founding Artistic Director and Concert Pianist François Chouchan, with co-Artistic Director Cellist John Walz, the performance will feature several Franz Schubert's "Lieder (Songs)" for Baritone and Piano, the Sonata "Arpeggione" in A minor D 821 for Cello & Piano, and the Piano Quintet "The Trout" in A Major D 667.
Full of purity, sensitivity and tenderness, Schubert's music always moves its audience. Muses Chouchan, "Schubert remains my favorite composer, and my beloved one. His Lieder (Songs), as his Chamber Music works are the most exquisite pieces of his large repertoire. In Vienna, Franz Schubert had created his own Music Salons called "Schubertiades." Le Salon de Musiques has been also inspired by this wonderful concept, with most of the major aspects (no stage), the intimacy of the space which remains so important especially for Chamber Music, and the spirit of these musical events, where one can share passion, feelings and emotions with the artists just after the performance."
Written in 1824, at the same period as "Death and the Maiden," when the composer was already sick and depressed, the "Arpeggione" Sonata in A minor D 821 was originally composed for the Arpeggione; an instrument which looked like a bowed Guitar. Since the publication in 1871, the piece is heard almost exclusively in transcriptions for Cello & Piano, or for Viola & Piano.
The "Trout" Piano Quintet in A Major D 667 was written in 1819, when Schubert was 22 years old. It was only published after Schubert's death, in 1829. The instrumentation is unique, as the Composer wrote it for Piano, Violin, Viola, Cello and Double Bass. It was titled "The Trout" because the fourth movement is a set of variations on Schubert's earlier Lied "Die Forelle" (The Trout), song which will be also performed on February 8th.
~ ~ ~
Le Salon de Musiques is a Chamber Music concert series taking place the first Sunday (of almost every month of the year) at the famous Dorothy Chandler Pavilion in Downtown Los Angeles.

Each month you can experience their exquisite concept as they present and perform Chamber Music just as it should be always performed — in a small and intimate space without any stage nor separation between the audience and the artists.

As always, they have their esteemed musicologist Julius Reder Carlson introducing each performance. Each concert is followed by a Q & A between the audience and the artists, while they graciously serve French Champagne followed by a gourmet buffet of sandwiches and cakes catered by Patina.

This year, once again, audiences will enjoy performances from some of the most prestigious performers from the LA Phil, LA Opera, LACO, and so on.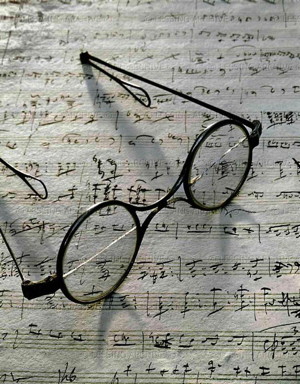 Event Information:
Sunday February 8, 2015th, 2015 at 4:00 pm
The Dorothy Chandler Pavilion, 5th Floor
135 N Grand Ave, Los Angeles, CA 90012

Program:
FRANZ SCHUBERT:
– Lieder for Baritone & Piano
– Sonata "Arpeggione" for Cello & Piano in A minor D 821
– Piano Quintet "The Trout" in A Major D 667

Performing:
David Castillo, Baritone
Jessica Guideri, Violin
Meredith Crawford, Viola
John Walz, Cello
Timothy Eckert, Bass
Francois Chouchan, Piano
Tickets are $75 for Regular, and $39 for Students (including French Champagne & Gourmet Buffet), with "Early Bird" Offers and "Special Offers", are available for purchase here.
About the Artists:
Jessica GUIDERI Violin:
American violinist Jessica Guideri currently serves as Associate Concertmaster of the Los Angeles Opera Orchestra, Assistant Principal Second Violin in the Pacific Symphony, and Associate Concertmaster of the Eastern Music Festival. She also performs with the Los Angeles Philharmonic, plays for recordings of major motion picture soundtracks, and is featured on the upcoming public television series the "All Star Orchestra," comprised of musicians from major orchestras around the country, led by Gerard Schwarz.
Before moving to Southern California, Jessica was Associate Principal Second Violin of the Phoenix Symphony, and was awarded a position in the Seattle Symphony. She has also performed as concertmaster of the Juilliard Orchestra, the Schleswig-Holstein Music Festival Orchestra in Germany, and the Tanglewood Music Center Orchestra, and was invited as guest concertmaster of the Phoenix and Santa Barbara Symphonies.
Since her Carnegie Hall solo debut with the New York Youth Symphony, which James Oestreich of The New York Times called "a lovely account," Ms. Guideri has performed as soloist with several orchestras, including the Queens Symphony, Westchester Symphony, and the Symphony Orchestra of Campinas in Brazil. She has also given numerous solo recitals, including appearances at Lincoln Center and Steinway Hall in New York.
An accomplished chamber musician, Jessica was the first violinist of the Fry Street Quartet, artists-in-residence at Utah State University. During her four years with the ensemble, they performed numerous concerts nationally and internationally, won prizes at the Banff International String Quartet Competition, were sponsored by Carnegie Hall and the U.S. Department of State as cultural ambassadors to the Balkan states, and worked with hundreds of students throughout the U.S. to promote arts education. Jessica performs each summer with the Eastern Chamber Players in North Carolina, and has performed in various chamber ensembles in such concert venues as Alice Tully, Merkin, and Weill Halls in New York.
Jessica has also served on the violin and chamber music faculties at San Diego State University, Utah State University, and the Eastern Music Festival.
Jessica received both the Bachelor and Master of Music degrees in violin performance from the Juilliard School, where her teachers included Dorothy Delay, Masao Kawasaki, and Joel Smirnoff.
Meredith CRAWFORD Viola:
Violist Meredith Crawford, a Maine native, studied under the tutelage of Professor Peter Slowik at Oberlin College and Conservatory. She graduated in 2009 after completing Oberlin's double-degree program with both a B.M. in Viola Performance and a B.A. in English Literature. After being inducted into the Pi Kappa Lambda honor society, she received the prestigious Prize for Musicianship, awarded to students judged to be "the most outstanding of those elected to Pi Kappa Lambda." Crawford was the first-prize winner of the Ohio Viola Society's annual competition in 2007, the 2009 Skokie Valley Symphony Annual Young Artist Competition and the 2009-10 Oberlin Conservatory Competition—the first win for a violist in over a decade. At the age of 22—before the completion of her senior year at Oberlin Conservatory—she won her first orchestral audition and a seat with Pacific Symphony. In September of 2012, she won her current position with the orchestra as assistant principal viola. Additionally, she has been performing with the Los Angeles Philharmonic since April of 2010, and more recently with the Riverside Philharmonic (principal viola), the Santa Barbara Symphony (principal viola), the Los Angeles Chamber Orchestra and Irvine's Mozart Classical Orchestra, as well as on various film and television scores. Crawford is an active and passionate chamber musician, performing with the L.A.-based Salastina Music Society, the San Diego-area's Connections Chamber Music Series, the Historic Portsmouth Chamber Music Series in Portsmouth, New Hampshire, the High Desert Chamber Music series in Bend, Oregon, and the Fayetteville Chamber Music Festival in Fayetteville, Texas. She is currently on the faculty of the Eastern Music Festival in North Carolina, where she is assistant principal viola of the faculty orchestra under the baton of Gerard Schwarz.
John WALZ Cello:
John Walz is a celebrated soloist and chamber music artist, known for his dazzling virtuosity and elegant musicianship. A student of the legendary French cellist, Pierre Fournier, he has appeared as soloist with more than 150 symphony orchestras on 4 continents. His performances of 25 different concertos include both standard showcases and rarities like Martinu's Concerto #1 and William Schuman's Song of Orfeus.
In 1979, Mr. Walz, along with pianist Edith Orloff, founded the Pacific Trio. Now performing with violinist Roger Wilkie, this renowned ensemble has played more than 900 concerts throughout North America and Europe.
In addition to his solo and chamber music duties, he is currently the Principal Cellist with the Los Angeles Opera, a position he previously held for 20 years with the Long Beach Symphony.
His ever expanding discography includes recordings of the concertos by Dvorak, Haydn, Shostakovich, Bloch, Martinu, Vivaldi, and trios by Brahms, Dvorak, Smetana, and the newly released Pacific Trio CD featuring Beethoven's Triple Concerto and Archduke Trio.
He is on the faculty of the Idyllwild Arts summer program and Academy.
Timothy ECKERT Bass:
Described by Placido Domingo as "an artist of musicality and dedication" (LA Times), Timothy Eckert enjoys a dynamic career in Los Angeles as a double bassist, composer and teacher. Mr. Eckert performs as a member of the Los Angeles Opera and has appeared with ensembles including the Los Angeles Philharmonic, Los Angeles Master Chorale, and the Santa Barbara and Pasadena Symphonies. Past positions include the Long Beach Symphony and assistant principal bass with the Kalamazoo Symphony.
An avid chamber musician, Timothy performs with Camerata Pacifica, the Idyllwild Chamber Music Festival and Santa Monica's Jacaranda series. Recent highlights include performances with pianist Barry Douglas, Frederica von Stade, world premieres by Lera Auerbach, Huang Ruo and appearances at Wigmore Hall, the Library of Congress, Dublin's National Concert Hall and the Morgan Library. He is also active in the recording industry, having appeared live or in studio with a diverse array of artists such as Eric Clapton, Madonna, Bjork, Dave Matthews Band and Alanis Morrisette. Composers with whom he has worked include Thomas Newman, James Newton Howard, Hans Zimmer, Alan Silvestri and James Horner.
Writing in a broad range of styles, Timothy's compositions have appeared in hundreds of tv shows on networks such as CBS, ABC, Bravo, E!, History, Discovery and A&E.
In addition to his performing activities, Eckert is on the faculty at Azusa Pacific University and the Pasadena Conservatory of Music as well as maintaining a private studio.
Timothy holds a Master of Music degree from Indiana University, where he was awarded the prestigious Performer's Certificate, and a bachelor's degree from Western Michigan University. He was also part of the Advanced Studies Program at USC. In 1993 Timothy traveled to Italy to be part of renowned bassist Franco Petracchi's master class at the Accademia Chigiana in Siena, where he was awarded the Diploma di Merito, and at the Sermoneta Corsi di Perfezionamento.
He has performed extensively at the Aspen Music Festival, where he was twice awarded fellowships, and at the Spoleto Festival in Italy, where he served as principal bass of the Spoleto Opera. Eckert's principal teachers include Bruce Bransby, Franco Petracchi, Eugene Levinson, and Paul Ellison.
Francois CHOUCHAN Piano:
French-American Pianist François Chouchan is no stranger to awards and fame. From the Conservatoire National Supérieur de Musique de Paris (instructed by Yvonne Loriod-Messiaen) to the Viotti International Piano Competition in Italy, his outstanding talent has been recognized all over the world. Not only has Chouchan performed as a soloist with orchestras and in Chamber Music in many countries, but he has also been invited to play for M. Rostropovitch, Nikita Magaloff, G.Sebok or Magda Tagliaferro who all acknowledged his sensitivity and creativity. Beauty of sound, clarity of texture and integrity of interpretation are attributes Chouchan shares with all the artists he chooses to play with. Music is also their common passion. "Music always means sharing for me: you taste it, you savor it and you delight in it. Each note, each breath, each phrase, beautifully fits in its place. As the music plays, it reveals the story with every line, every sentence commanding our emotions and instantly influencing our feelings. Inspiration evolves from the childlike innocence, simplicity in its purity," comments François Chouchan.
One of his biggest aspirations is also to expand his score composing career in the United States.
When composing soundtracks, Chouchan manages to transpose images he sees in his mind or on the screen, as well as his deepest feelings, into the melodies he writes. His composing adventure started when years ago, French Movie Director Michel Drach selected Chouchan to write the music score for his film " Il est génial Papy. " Then, spotted by Swiss Director Claude D'Anna, he went on writing the score for "Equipe de Nuit." Around the same time his mentor fame Music Composer Georges Delerue, kept on encouraging Chouchan to relocate to the US praising the potential of the country's musical environment.  It took many years for François Chouchan to leave his native country, but he finally made the move and has now settled in Los Angeles since 2007.
As a concert pianist Chouchan has performed in Los Angeles at the LACMA for the Sundays Live, at UCLA – Schoenberg Hall, at CS Long Beach and CS Northridge with the Music Guild, at the First Presbyterian Church, at the Brandeis Institute, the Ermitage foundation, and Zipper Hall.
Chouchan's deep musicality and sensibility along with his passion, his strong perseverance and open mind are recognized by professionals and spectators alike who regard him as an inspiring, sensitive and creative musician. Its 'hip' look, easy-going attitude and fresh approach to classical music have even conquered the hearts of the youth. It's a safe bet that Chouchan's uncontested talent ought to be showcased in many upcoming US performances where he will continue sharing with his beloved public precious moments of emotions.
As the Founder & Artistic Director, his Chamber Music Concert Series " Le Salon de Musiques " takes place at the Dorothy Chandler Pavilion in Los Angeles since almost six years.
David CASTILLO Baritone:
Filipino-American baritone David Castillo is a versatile performer of the vocal arts.  His 2013/2014 season brought new collaborations with the Luminario Ballet and Pianist Francois Chouchan on selections from Schubert's Winterreise, with Le Salon de Musiques and Pianist Francois Chouchan at the Beverly Hills Country Club, and with Pianist Victoria Kirsch in several concerts around Southern California.  On the operatic stage, he performs the roles of Des Grieux in Massenet's Le portrait de Manon and Il Barone di Trombonok in Rossini's Il Viaggio a Reims with the USC Thornton School of Music, the role of Moralès in Bizet's Carmen in his debut with the Aspen Opera Theatre, and joins the Los Angeles Opera for their production of Britten's Billy Budd.  David also joined the Los Angeles Master Chorale in their 50th Season performing at the Hollywood Bowl with conductors Gustavo Dudamel and Michael Tilson Thomas and at Walt Disney Concert Hall with Music Director Grant Gershon.
During the 2012/2013 season, he performed as the lover Ferdinand in the West Coast Premiere of Lee Hoiby's The Tempest and Second Commissioner in Poulenc's Dialogues of the Carmelites with USC Thornton Opera, as a featured performer in the Opera Buffs, Inc. Spring 2013 Showcase and in the Palm Springs Opera Guild's "Opera in the Park 2013" event, and returned to the Green Mountain Opera Festival as the mischievous Sid in Britten's Albert Herring and to cover study the title role in Mozart's infamous Don Giovanni. During the 2011/2012 season, he performed as Papageno in Die Zauberflöte with La Mirada Vocal Arts, the Baritone Soloist in the Messiah with the Claremont Symphony Orchestra, the title role in the West Coast Premiere of Britten's Owen Wingrave with USC Thornton Opera, Dr. Malatesta in Don Pasquale and covered Schaunard in La Bohème both with the Green Mountain Opera Festival, and ended the season as a Fellowship Artist at the Aspen Music Festival.
The New Orleans native holds a Master of Music from the USC Thornton School of Music, under the tutelage of Rod Gilfry, and a Bachelor of Music from Loyola University New Orleans, where he studied under the late Philip Frohnmayer. While studying at Loyola, he made his professional debut in 2011 as Old Gypsy in Il Trovatore with the New Orleans Opera and Bill Bobstay in H.M.S. Pinafore with the Louisiana Philharmonic Orchestra.  With the Loyola Opera Theatre, he performed the main role of Le Mari in Les Mamelles de Tirésias, Belcore in The Elixir of Love, L'Horloge Comtoise in L'Enfant et les Sortilèges, Elder McClean in Susannah, and Samuel in The Pirates of Penzance.  David spent the summers of 2010 and 2011 with the Hawaii Performing Arts Festival, where he performed the roles of Marco in Gianni Schicchi, Le Fauteuil and L'Arbre in L'Enfant et les Sortilèges, and Liberto in L'incoronazione di Poppea.  David has been honored as the 2010 Grand Prize Winner of the Steward Brady Competition, a 2011 Metropolitan Opera National Council Regional Finalist, a 2010 National Finalist in Classical Singer's University Competition, the 2013 Runner-up and 2012 Encouragement Award Recipient from the Palm Springs Opera Guild Competition, and a multiple Opera Buffs, Inc. Grant Recipient.