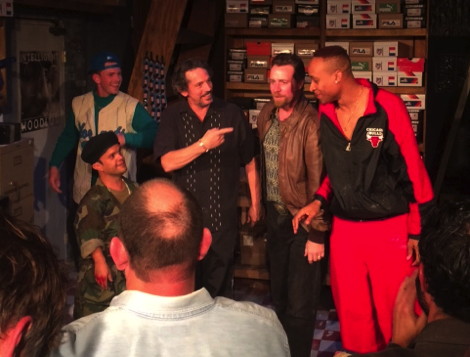 Pauline Adamek from ArtsBeatLA.com presents Exit Reviews; a new series of 'vlogs' or video reviews.
Here's the newest Exit Review for the exciting and powerful play Gus's Fashions and Shoes, which opened last night, Friday April 24th, at Vs. Theatre Company on Pico.
httpv://youtu.be/CHeX5zDTNXY
Written review coming soon!
Gus's Fashions and Shoes by Ron Klier.
5453 W. Pico Blvd. in Los Angeles.
Run through Saturday, May 30, 2015
Performances are Wednesdays through Saturdays at 8:00pm.
Ticket prices are $25.00 for all performances.
Tickets are available online here or here or by calling 323-739-4411.
Video info:
Video produced, filmed, edited and hosted by Pauline Adamek.
An ArtsBeatLA production.