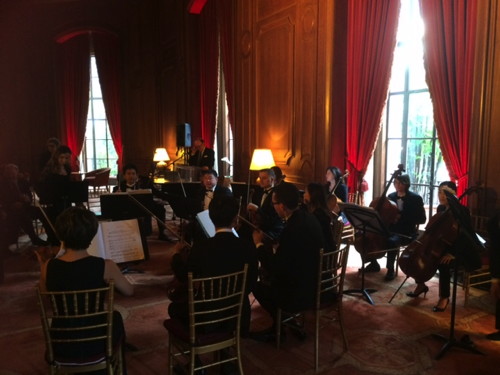 The Los Angeles Virtuosi Orchestra envisions a world in which every young person has access to music education. LA Virtuosi is Carlo Ponti's totally non-profit orchestra supporting arts education in the schools. Maestro Ponti has gathered professionals as well as some of his incredibly talented students to come together to form his new Chamber Orchestra. More information about the group can be found here.
The highly talented group of musicians recently gave an intimate concert in Los Angeles, at the California Club, to promote their forthcoming concert in the Napa Valley.
The program was as follows:
Astor Piazzola, Invierno Porteno
Antonio Vivaldi, Concerto no.10, op.30, RV 580
Astor Piazzola, Primavera Portena
Soloists:
Kevin Kumar, Maia Jasper, Yi-Huan Zhao and Jin-Shan Dai.
Shortly afterwards, Maestro Ponti was gracious enough to grant ArtsBeatLA a brief interview.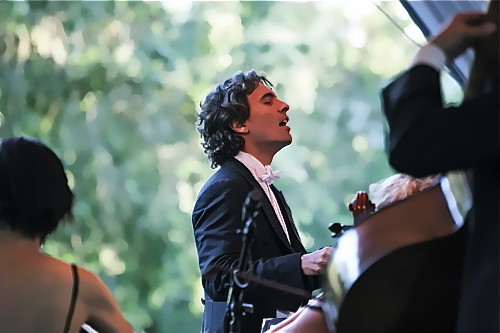 How do you arrive at the selection of the pieces that you play?
Carlo Ponti, "For this situation, I decided on my own, but sometimes we decide by committee. There are a few different ways that we can go about it. This program was something that I put together myself. The mix between the old and the new is always good, and in this way the older pieces can shed light on the new and vice versa. The audience enjoys a variety in programming, so that's important."
Astor Piazzola might not be as familiar as Antonio Vivaldi, but Piazzola was a Argentine composer who was very famous in his day. Explains Ponti, "Piazzola was a virtuoso of the bandoneon, which is the Argentinian version of an accordion. Many of his compositions were transcribed for orchestra. So what you heard tonight was originally written for flute, piano and cello, but a Russian composer transcribed it for string orchestra."
Regarding the way in which you conduct — there seems to be a real delicacy and minimalism to your style, so I'm guessing you spend a lot of time in rehearsals?
Carlo Ponti, "We had only one rehearsal, a two-and-a-half hour one. Well, the more experience you have in conducting, the more you know when not to conduct! You learn not to have such a short leash but then, when they need it, you have to give a little nudge. You have to have that trust in yourself, first of all, and also trust the musicians. But you only build that trust when you have worked a lot with an orchestra and you've learned what they need and don't need."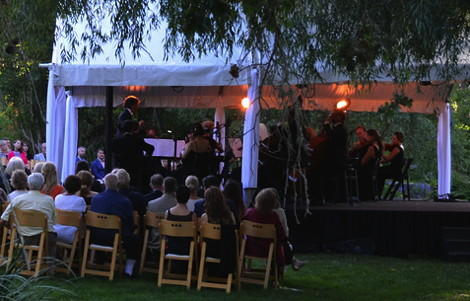 This LA concert was a preview of the Napa Valley Festival del Sole 2015, a non-­profit organization dedicated to enhancing the region's cultural vitality, running from July 17-26, 2015. Numerous dinners, concerts and art events make up the ten days of festivities and fundraising opportunities that flourish annually during these last two weeks of July.
More info on the Napa Valley Festival del Sole, including a calendar of this year's events in July, can be found here.