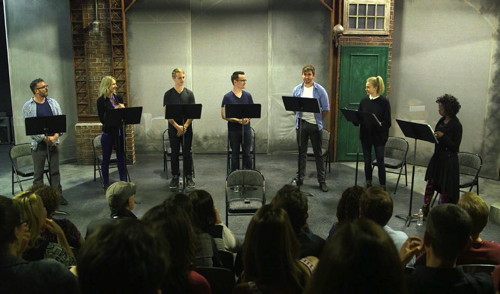 Intent on sharing Australian stories, voices, culture and talent — as well as collaborating with topnotch American practitioners — co-producers Nick Hardcastle and Nate Jones formed the U.S.A.'s very first Australian stage troupe, known as Australian Theatre Company. The ATC marked its debut last year with the Los Angeles premiere of Holding the Man, adapted by Tommy Murphy from the best-selling memoir by writer, actor and activist Timothy Conigrave.
Continuing their commitment to bringing important Aussie drama to L.A, Australian Theatre Company returns to the Matrix Theatre in West Hollywood with stories, acting talent and wine imported from Down Under, offering four staged readings of acclaimed Australian plays — each of which have been turned into major motion pictures.
These readings are FREE to attend and are being held every Wednesday night in June at 7pm.
Please RSVP here.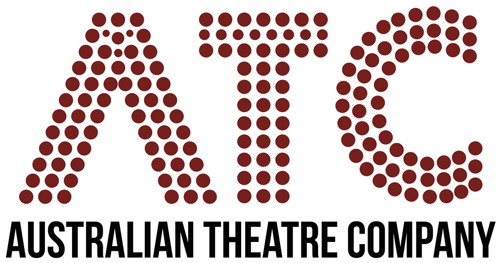 SCHEDULE:
Wednesday, June 3 at 7 p.m.:
Blackrock by Nick Enright — It's Toby Ackland's birthday party down near the surf club – and that means heaps of booze, drugs and good clean fun. But by morning, a girl is dead. She's been raped and bashed with a rock. Who's responsible? The boys? The girl? Or the whole town? Directed by Catriona McKenzie and featuring Sam Clark, Tom Carmody, Giselle DaSilva, Sophie Luck, Andrew McKaige, Anna McNiven, Geordie Robinson, David Valencia, Wendy Wilkins and Roxane Wilson.
Wednesday, June 10 at 7 p.m.:
Cosi by Louis Nowra — A classic Australian comedy about theater, madness, illusion, sanity and life. Set in a mental institution during the Vietnam War era, a mild mannered university student struggles to direct a production of the Italian opera Cosi Fan Tutte. Featuring David Franklin, Ros Gentle, Nate Jones, David Keresztes, James Monarski, Olivia Simone, Roxane Wilson and David Ross Paterson.
Wednesday, June 17 at 7 p.m.:
Speaking in Tongues by Andrew Bovell — The powerful play that inspired the award-winning indie film Lantana. A missing person. A mysterious stiletto. Relationships in crisis. The seemingly random confessions of a group of strangers are pieced together into a powerful study of infidelity and interwoven lives as Detective Leon Zat investigates the disappearance of a leading psychiatrist. Director and cast TBA.
Wednesday, June 24 at 7 p.m.
Ruben Guthrie by Brendan Cowell — A heady cocktail of fizzy humor and touching revelation about spiraling high, crashing hard and going to AA with your mum. The cast will include Nick Hardcastle as the title character, reprising the role he played in the 2012 UK premiere.
WHERE:
The Matrix Theatre
7657 Melrose Ave.
Los Angeles, CA 90046
(west of Stanley Ave., between Fairfax and La Brea)
ADMISSION:
FREE
HOW:
Please RSVP here.