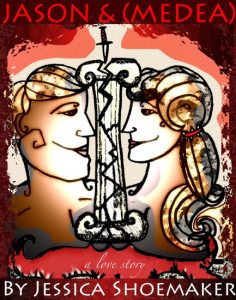 Hello readers and theater-goers,
Here is my newest reviews for Stage Raw, the critical website providing arts and theater coverage.
Belleville
Amy Herzog's one-act play about a young married couple, Abby (Emily Rutan) and Zack (Lee Doud), living in the Parisian suburb of Belleville is fraught with anxiety and low-level tension. Recently relocated to France for her husband's noble work with AIDS research, Abby is getting by as a yoga teacher, but struggling with French language classes which leaves her on the outer edges of society. She is alarmed to find Zack goofing off at home in the middle of a workday, but their awkward conversation only hints at a cache of unspoken drama. We learn she's depressed they can't return home to the US for the holidays thanks to a Visa mix-up and anxious about her sister's pregnancy.
You can read the rest of the review here.
Jason & (Medea)
Jess Shoemaker's modern interpretation of the ancient Greek myth, Jason & (Medea), distills the classic tale down to its essence, emphasizing the love story over the usual focus on the adventure storyline and subsequent treachery. Her language is contemporary, with flashes of poetry, while the dialogue concentrates on the psychological driving forces that underpin their bold actions. Jason is obsessed with a seemingly impossible quest, and confides his doubts in his own heroism. Medea is drawn to his passion and becomes determined to help him succeed.
You can read the rest of the review here.
Jason & (Medea) has one remaining performance – more information here.