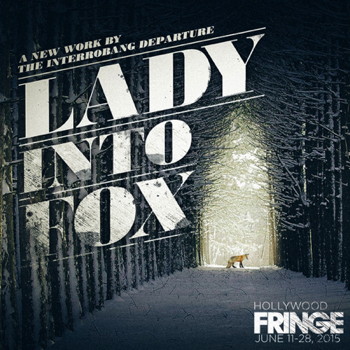 Presenting Exit Reviews, a series of 'vlogs' or video reviews.
Here's the newest Exit Review for the play Lady Into Fox, which is part of the Hollywood Fringe Festival, 2015.
Lady Into Fox adapted by Sam Hunter, from the novella by David Garnett.
More information can be found here.
Additional performances will be at the Bootleg Theater.
Video info:

Video produced, filmed, edited and hosted by Pauline Adamek.

An ArtsBeatLA production.
httpv://youtu.be/ZWeJZ7JBuo0