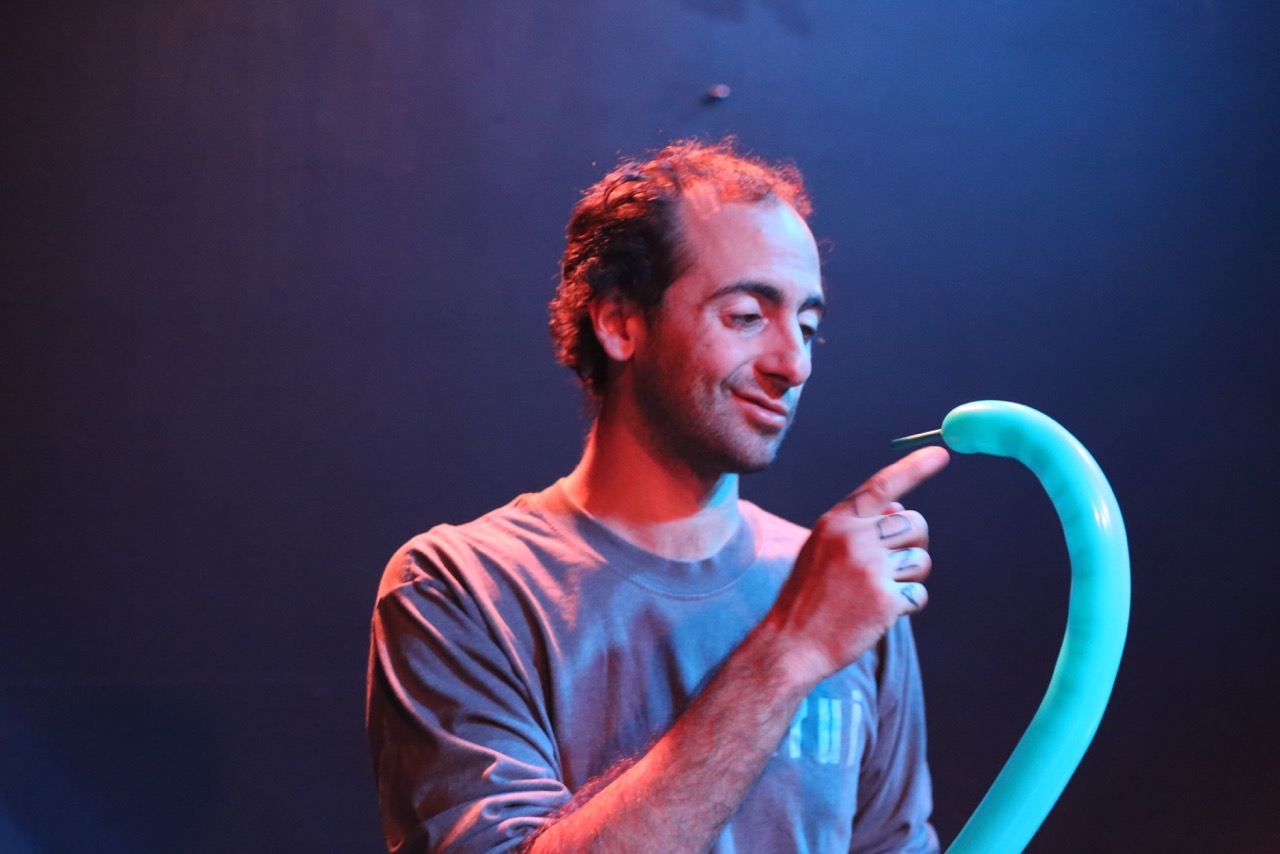 Andy's world is just that – a world!
Quiet on plot, loud on character, this devising cast (Rook Theatre company) has created some magical realism for suburban America. There's the distinct feeling that we are only seeing a slice of a much larger epic, bits of stories we weave through but never fully understand. Each character is tragic and Freudian and absurd in ways that mostly make us laugh. Above all, Andy's World is a darkly comedic take on life.
A man (Alex Suha) cuts off his arm. The disembodied arm proceeds to encounter a bizarre cast of characters, each with their own stories. There's a mother (Ryan Karloff in drag) who infantilizes her son and seems to love him too much. The boy (Alec Tomkiw), her son, becomes the King of the Rats (literally) while his mother, after a bout of severe anxiety, transforms into her own casserole. There's also an old alcoholic (Betsy Moore) who, in another work in this cycle, will eventually go to Mars. And then there's the arm, which at one points performs a duet on the piano with her. Because – why not?
Andy's World is surreal in the best way; a mix of Dali and psychoanalysis where nonsense has layers of meaning. The show is performed in what feels like an Eastern European physical theatre style. Your curiosity will be piqued by constant surprises but never sated with resolutions, creating a satisfying theatrical experience that trusts the audience enough to fill in the blanks. Is it commercial? Probably not. Does it restore my faith in the ephemeral transcendence of theatre, its power to inspire curiosity, to show us new sides of the human experience? Yes! So, I am for it.
Two new dates for Andy's World have just been added at Son of Semele as part of their Company Creation Festival extension: Friday and Saturday, February 26 and 27, 2016, at 8pm.  More information can be found at their website.
About Rook Theatre:

"We are a company of LA based artists interested in devising and telling our own stories. Our approach is simple. We tap our individual worlds, pull images out, assemble them and story is the by-product, like smoke on the fire. Our philosophy is this: if we have fun, so will you."