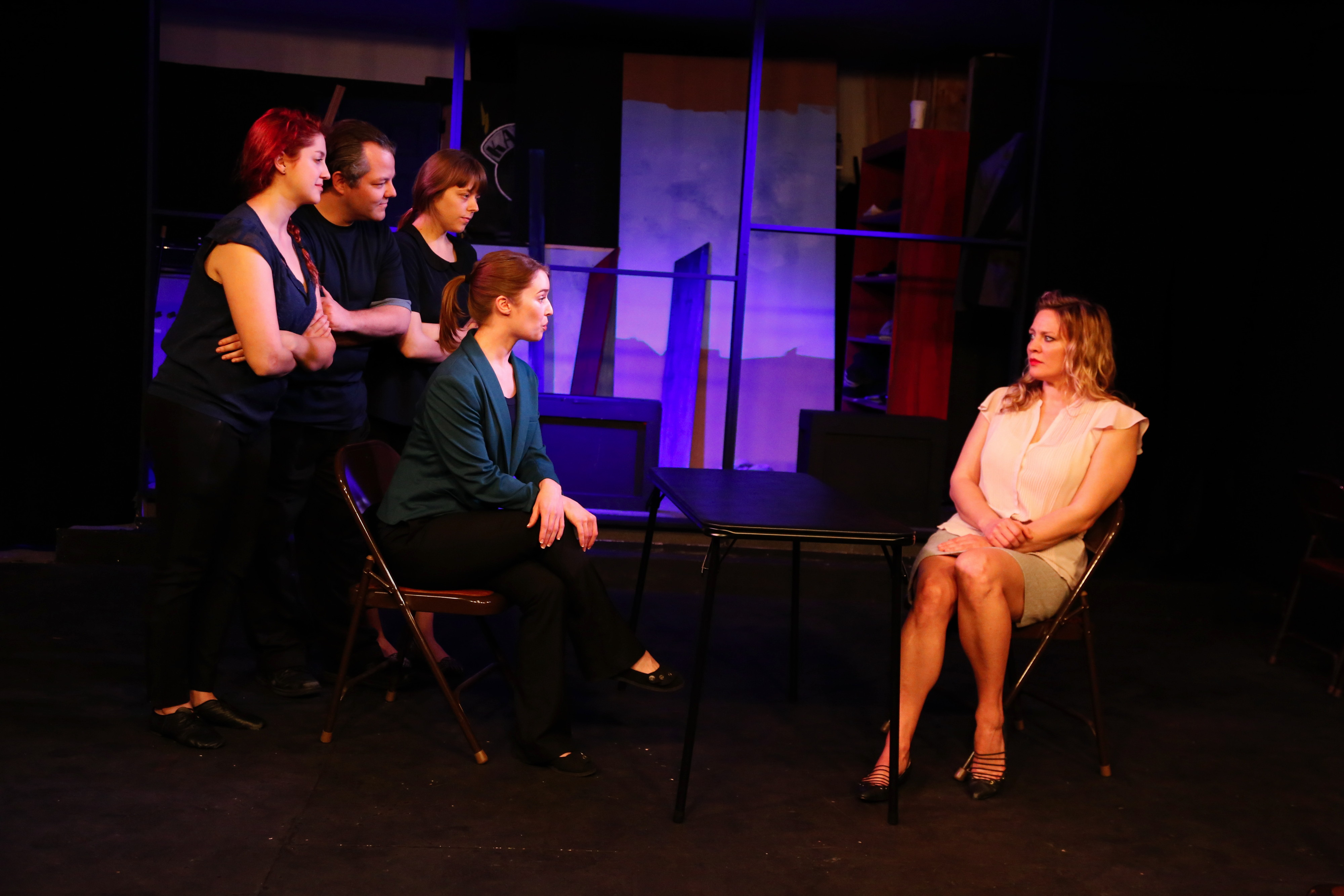 Dear readers and #LAThtr aficionadi,
Here follows my latest review for the critical website Stage Raw — which contains current arts and theater coverage from our intrepid team of journalists & critics.
We recommend this fine play.
Happy reading!
Only The Moon Howls.
A couple meet, fall in love and marry. But do Whitney and Jake live happily together for ever and ever thereafter? Not in Dean Farell Bruggeman's heart wrenching drama they don't…
Bruggeman's examination of a love affair, a marriage and a tragedy is beautifully handled, and incorporates diverse theatrical devices and elements of magic realism. A quartet of supernatural guides comments frequently and with sarcasm on the action, occasionally traversing the barrier between everyday real life and the spirit world by conversing with one of the two central characters. Five actors — Margaret Glaccum, Sammi Lappin, Madeleine Miller, Graydon Schlichter and Eric Stachura — share these four roles, and each also play miscellaneous roles throughout, mainly popping up as friends of Whitney and Jake.
You can read the rest of this review here.
Only The Moon Howls
Theatre Unleashed
The Belfrey Stage
Upstairs at the Crown,
11031 Camarillo St.,
North Hollywood.
Thurs.-Sat., 8 p.m.
Special Monday shows Feb. 27 and March 7
Runs through March 12, 2016.
(818) 849-4039 or online;
Running time: 80 minutes, no intermission.