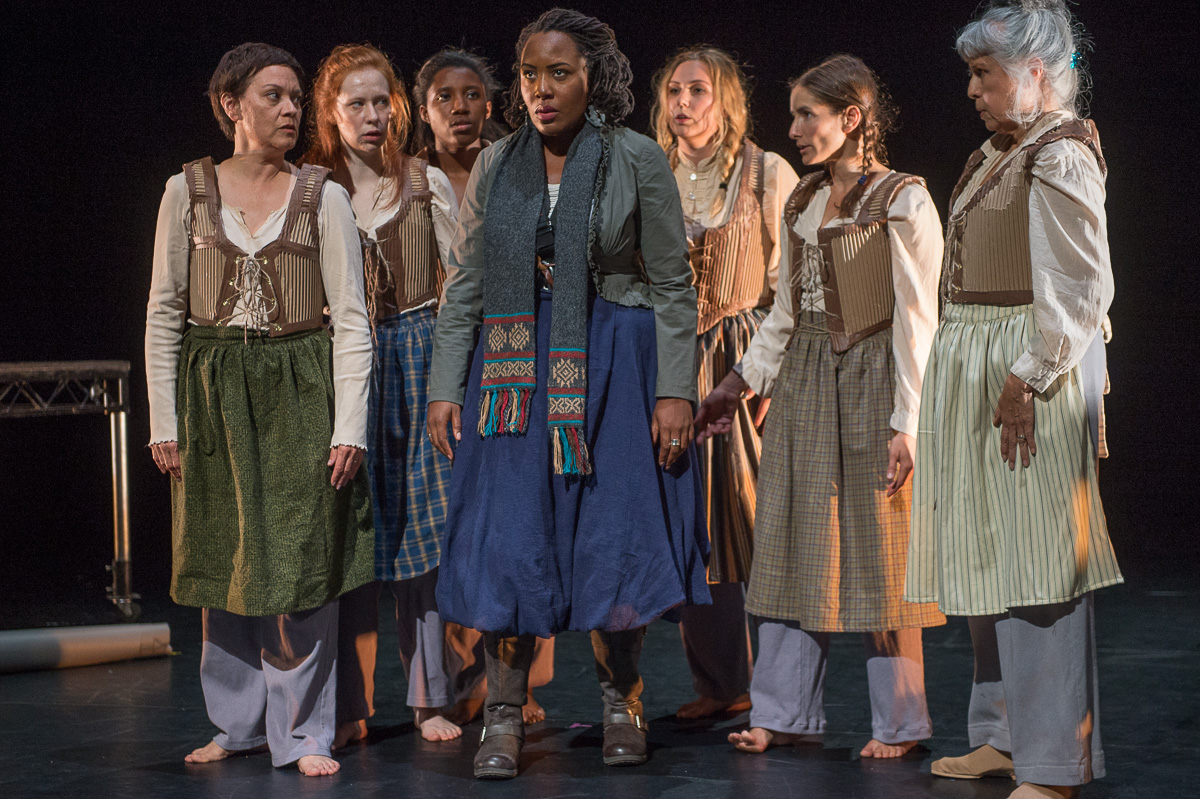 Overtone Industries, a celebrated force in the evolution of contemporary music theatre and experimental opera, will share the next phase of its epic new multidisciplinary production, ICELAND, in concert form, at the Ford Theatres' stunning, newly renovated amphitheatre Friday, October 7. Written and composed by O-Lan Jones, in collaboration with critically acclaimed Irish singer-songwriter Emmett Tinley, ICELAND is a modern love story, set in a mythical and timeless world, where ancient creatures challenge the hero and heroine on an archetypal journey. The work tells an intimate story, beginning in an Icelandic airport and journeying off the map of the known world, into the realm of "The Hiddenfolk" and the vast mythic inner landscapes of Iceland. The ICELAND Concert at the Ford, presented for the first time with full orchestration and complete score, will be directed and choreographed by local legend Ken Roht, with musical direction by David O, as well as additional creative scenic design elements and impressionistic costumes. Additional information can be found at fordtheatres.org.
"One of the most exciting things about putting ICELAND together is creating a contemporary story and music permeated by another reality – a parallel world inhabited by the timeless Hiddenfolk and Mythic Beasts, who create circumstances that require people to grow and develop," says Jones.
The ICELAND Concert will run for just under two hours, including one intermission. VIP tickets are $100 and include premium seating, pre-show reception, and an artist meet and greet. Tickets start at $30. Tickets are available online here or by calling 323-461-3673 (for non-visual media 323-GO-1-FORD). The Ford is located at 2580 Cahuenga Blvd. East, Hollywood, CA 90068. Ford Theatres also encourages guests to bring picnics (including beer & wine) to enjoy on the majestic newly renovated grounds, for dining under the stars, starting two hours before show time (additional details below).
The ICELAND Concert –
The ICELAND Concert will feature a 10-piece chamber orchestra, 12-voice choir, acclaimed Irish singer-songwriter Tinley as "Mundi" (the male lead), award-winning Los Angeles actress-singer Cesili Williams as "Vala" (the female lead), four operatic soloists as The Mythic Beasts, and staging by the incomparable Ken Roht, well-known for his unexpected and highly imaginative musical extravaganzas. The work is presented by Overtone Industries, a company that creates new myths in the form of music, theatre, and opera. Overtone's work has been called "audaciously experimental entertainment" by the Los Angeles Times.
Early in 2016, David Schweizer came on board to direct the creative long-term development for the fully staged production of ICELAND's World Premiere. "David's schedule did not allow him to direct The ICELAND Concert at the Ford this fall, however, we are absolutely thrilled to announce that Los Angeles sensation Ken Roht will direct and choreograph on October 7th," says Jones. "Ken's involvement has upped the ante completely – his eclectic talents and the creativity of his visual team will transform the Ford event into a magical experience."
ICELAND is written and composed by Overtone's founder O-Lan Jones and Emmett Tinley. The new work features original songs written for ICELAND by Tinley, internationally praised for his solo work and for his folk-indie band, The Prayer Boat. The ICELAND Concert at the Ford will be the first time the new work's complete score will be presented with full orchestration.
An intimate, contemporary love story, steeped in the epic living mythology of Iceland, the two-act piece explores the archetypal passage through the "dark night of the soul," as the heroine, Vala, and hero, Mundi, travel through a hidden world in order to find themselves and each other. Mundi, a white man, and Vala, an African-Icelandic woman, were childhood sweethearts. Years later, they reconnect during a chance encounter at an Icelandic airport.
Along their journey, which takes them off the map of the world as we know it, they encounter Hiddenfolk – ancient, powerful, unseen beings who, with the help of four Mythic Beasts (The Bird, The Giant, The Bull, and The Dragon), create the paths and obstacles that help Vala and Mundi to grow. The Hiddenfolk, intermediaries between the great cosmic forces and human lives, remind them (and us!) that there is a hidden world, which has been forgotten. Ultimately, the story explores longing, courage, and the transcendent power of love.
Overtone Industries is working, once again, with Michelle Magaldi of Vibrant Production Management, who produced Overtone's epic Songs and Dances of Imaginary Lands and The Woman in the Wall. A number of Overtone alums will also be featured as Hiddenfolk, including Patty Cornell, Matthew McCray, MJ Silva, and Silvie Zamora. John Ballinger is also on board, contributing musical arrangements and performing as a multi-instrumentalist. 
LA audiences previously got a glimpse of ICELAND when the first 20 minutes were presented at REDCAT's New Original Works Festival 2014 (NOW Festival). This October's Ford hybrid concert, the next phase in the development of the production, will feature the full story and music of both acts, enhanced by Roht's eclectic choreography, music direction by David O, and additional creative elements.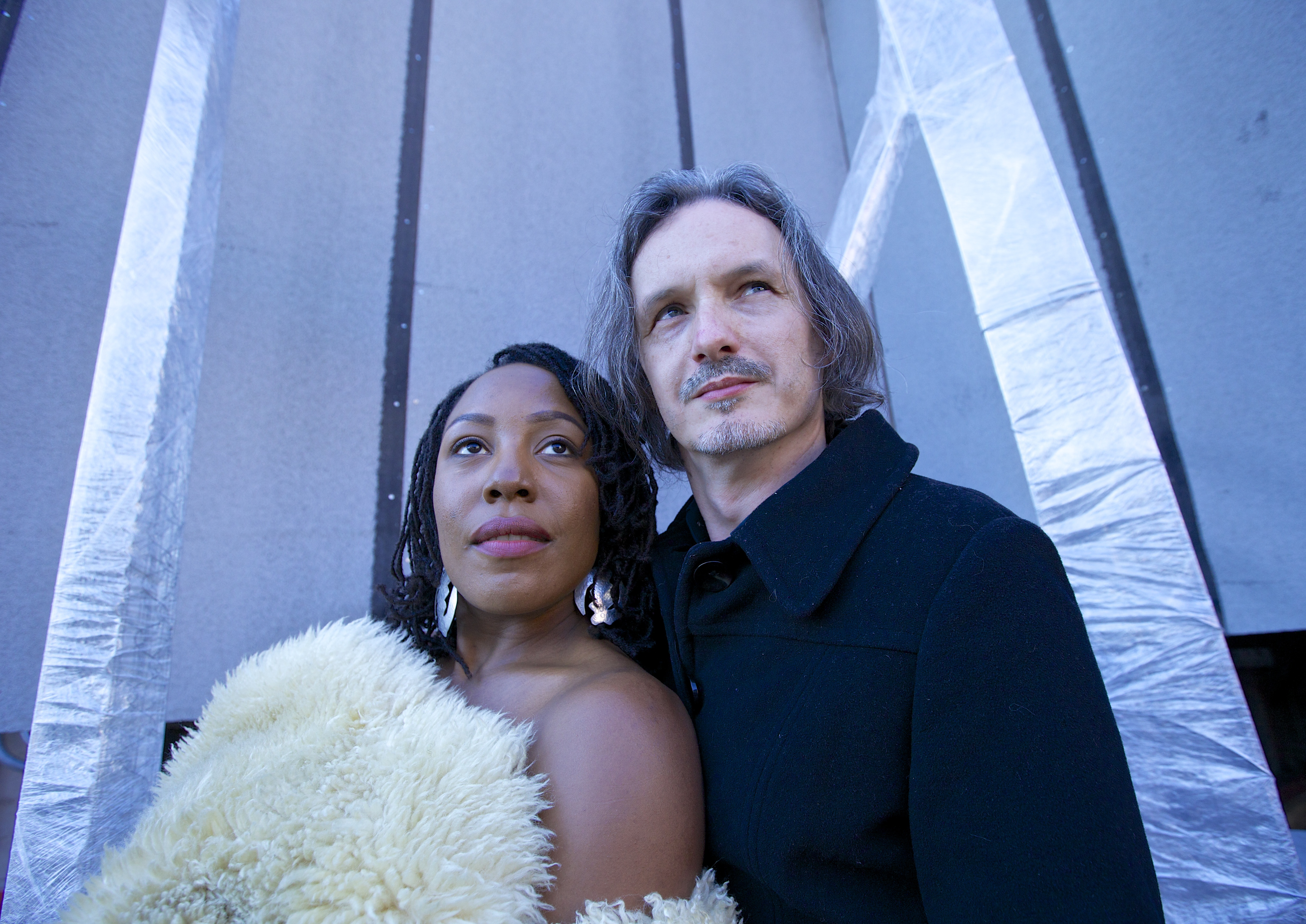 Overtone Industries Presents
The ICELAND Concert
Written and composed by O-Lan Jones & Emmett Tinley 
Directed and choreographed by Ken Roht
Friday, October 7, 2016 at 8:30pm
Ford Theatres
2580 Cahuenga Blvd. East
Hollywood, CA 90068
VIP Tickets:
• $100
• includes premium seating, pre-show reception, and an artist meet and greet
Regular Tickets:
• $30/$45/$65
Student Tickets:
• $24/$36/$52
• must each be purchased in person at the box office with a valid student ID
323-461-3673
https://www.fordtheatres.org/calendar/iceland-concert
Key Credits:
An Overtone Industries Production
Artistic Director – O-Lan Jones
The ICELAND Concert
Written and composed by O-Lan Jones & Emmett Tinley
• Ken Roht – Director/Choreographer
• David O – Musical Director/Conductor
• David Schweizer – ICELAND World Premiere Development Director
• Brandon Baruch – Lighting Designer
• Kirk Wilson – Scenic & Prop Designer
• John Ballinger – Sound Designer & Arranger of Emmett Tinley's songs
• Michelle Magaldi, Vibrant Production Management – Producer
• Katie Friesen – Production Manager
• Alexx Zachary – Production Stage Manager
• Starring Cesili Williams (Vala), and Emmett Tinley (Mundi)
• Featuring Phillip Brandon, Kevin Cade, Michelle Geosits, and Aumna Iqbal as The Mythical Beasts
• With Michael Bonnabel, Emily Chase, Patty Cornell, Anthony Cotoia, Lauren Han, Michael Harris, Matthew McCray, Eric Myrick, Anthea Neri,
Carissa Pinckney, Lori Scarlett, MJ Silva, Asdis Thorlaksdottir, Silvie Zamora, Kye Brackett, Shannon Ggem, Dorian Keyes, Christine Zirbel
as the Hiddenfolk
Links –
• Overtone Official Site – www.overtoneindustries.org
• Ford Theatres Event Listing/Tickets – https://www.fordtheatres.org/calendar/iceland-concert
• The ICELAND Concert FB Event Page – https://www.facebook.com/events/259409851107014
• Overtone Facebook Page – www.facebook.com/overtoneindustries
• Overtone Twitter – https://twitter.com/overtoneind @OvertoneIND
About the artists:
O-Lan Jones, Writer/Composer/Overtone Artistic Director –
O-Lan Jones is at the inspirational helm of the story and project. The press has called her "…an uncategorizable legend." She is an award-winning composer, sound designer, and an innovator in immersive theatre. Her previous works with Overtone Industries have been at the forefront of the wave of new opera and theatre for decades. She has a parallel life as a performer, originating roles in seminal plays, and is recognized for her work in iconic films like Edward Scissorhands and Natural Born Killers. She will be appearing in Tim Burton's new film Miss Peregrine's Home for Peculiar Children, scheduled to open in the U.S. on September 30th.
Emmett Tinley, Writer/Composer/"Mundi" –
Emmett Tinley, the critically acclaimed Irish singer-songwriter and leader of the band The Prayer Boat, is partnering with Jones to create a panoply of gorgeous new songs, inspired by the mythic landscapes of Iceland and the inner stories of the two protagonists. He will also be singing the role of Mundi. Tinley's first solo album, Attic Faith, received rave reviews. ("Up there with the albums of Rufus Wainwright or Jeff Buckley… truly sublime." – Irish Times) The Prayer Boat's second album, Polichinelle, was named "Album of the Year" by Billboard Magazine.
Cesili Williams, "Vala" –
Ovation Award-winning Cesili Williams is an accomplished actress and singer, acclaimed for her work in The Color Purple. She was also a featured actress on episodes of How To Get Away With Murder, NCIS, Hot in Cleveland, and more. She received a best supporting actress nomination from LA Weekly for her work in The Blacks: A Clown Show at the Evidence Room.
Ken Roht, Director/Choreographer –
Ken Roht, who is the director and choreographer for this one-time-only event of The ICELAND Concert, is a music theatre auteur who has choreographed and directed operas and music theatre for venues such as Long Beach Opera, Bard, New York Philharmonic, Boston Lyric Opera, Playwrights Horizons, and Oregon Shakespeare Festival.
David O, Musical Director/Conductor –
David O has collaborated with O-Lan Jones on many projects over the years, including Songs and Dances of Imaginary Lands and The Woman in the Wall. He has long been one of Los Angeles' most respected musical directors. His work has ranged from LA's 99-seat theatre scene to the theaters and concert halls of the Music Center, and beyond to major theaters across the U.S. and around the world.
Michelle Magaldi, Producing Director –
As producer, Michelle Magaldi has collaborated with Overtone Industries since 2010, presenting the groundbreaking Songs and Dances of Imaginary Lands, as well as The Woman in the Wall, and the SPONTANEOUS COMBUSTION CHOIR World Tour of Los Angeles. She currently holds the position of production and technical manager at LA Opera.
David Schweizer, ICELAND World Premiere Development Director  –
David Schweizer is working on 'the big picture' as the development director of the ICELAND World Premiere. Over the years, he has directed a vastly eclectic mix of theatrically innovative works in a wide range of styles and venues. His career as a director includes premieres at New York City Opera, Long Beach Opera, Lincoln Center, Arena Stage, Mark Taper Forum, Center Stage, as well as directing residencies in Warsaw, Krakow, Lisbon, Hamburg, London, Stockholm, and Japan.
About the Ford Theatres –
Following extensive renovations to this historic facility, the Ford Theatres have reopened for the 2016 Summer Season. The Ford is located just off the 101 Hollywood Freeway at 2580 Cahuenga Blvd.East, Hollywood, CA 90068, between Hollywood and Universal Studios in the Cahuenga Pass. The grounds open two hours before show time for picnicking. The Ford offers a number of dining options: a variety of food and beverages is available on site. Patrons are also welcome to bring their own food and drink (wine and beer are permitted). The Ford is disabled accessible. Portable wireless listening devices are available upon request.
Parking at the Ford is stacked and costs $5-$10 per vehicle for evening performances. New offsite parking location: a FREE shuttle services the parking structure located at 1710 N. Cherokee Avenue in Hollywood. Parking is $10 for Ford patrons. Shuttle departures begin two hours before show time and reservations are required. Metro riders: a FREE shuttle picks up from the Universal City/Studio City Metro Station (3913 Lankershim Blvd, Studio City 91604). The shuttle, which cycles every 20 minutes, stops in the "kiss and ride" area. 
This event is part of the Ford Theatres 2016 Summer Season, a multidisciplinary arts series presented by the Los Angeles County Arts Commission in cooperation with Los Angeles County arts organizations. A complete season schedule, directions to the amphitheatre and parking information can be found at FordTheatres.org. At 1,200 seats, the Ford Theatres create an intimate concert experience that is a favorite among Angelenos.
About Overtone Industries –
Overtone Industries develops and presents new multidisciplinary operas and music theatre, bringing to life vivid original stories, myths, and fables. Overtone is passionate about live performance and its power to generate transformation, as performers and audience participate together in each unfolding moment. The organization believes artistic expression is an essential part of living, serving as a catalyst for both artists and audience members to understand themselves in a new way. Overtone is committed to an in-depth development process that gives each project the time and devotion it requires to come to life. Founded in 1980 by Artistic Director O-Lan Jones, Overtone Industries has produced and performed more than eighteen original works across the country, winning two Emmy Awards, a Bay Area Critics Circle Award, Dramalogue Award, and an Ovation Award. Notable productions in recent years include The Woman Who Forgot her Sweater at [Inside] the Ford, Songs and Dances of Imaginary Lands in a 25,000 square-foot abandoned car dealership, and The Woman in the Wall at the Masonic Lodge in Culver City. The critically acclaimed Songs and Dances was called, "ambitious and possibly ground-breaking" by Mark Swed of the Los Angeles Times. Overtone's purpose is to create work that will inspire a broad demographic of people to experience together the joys of being alive.