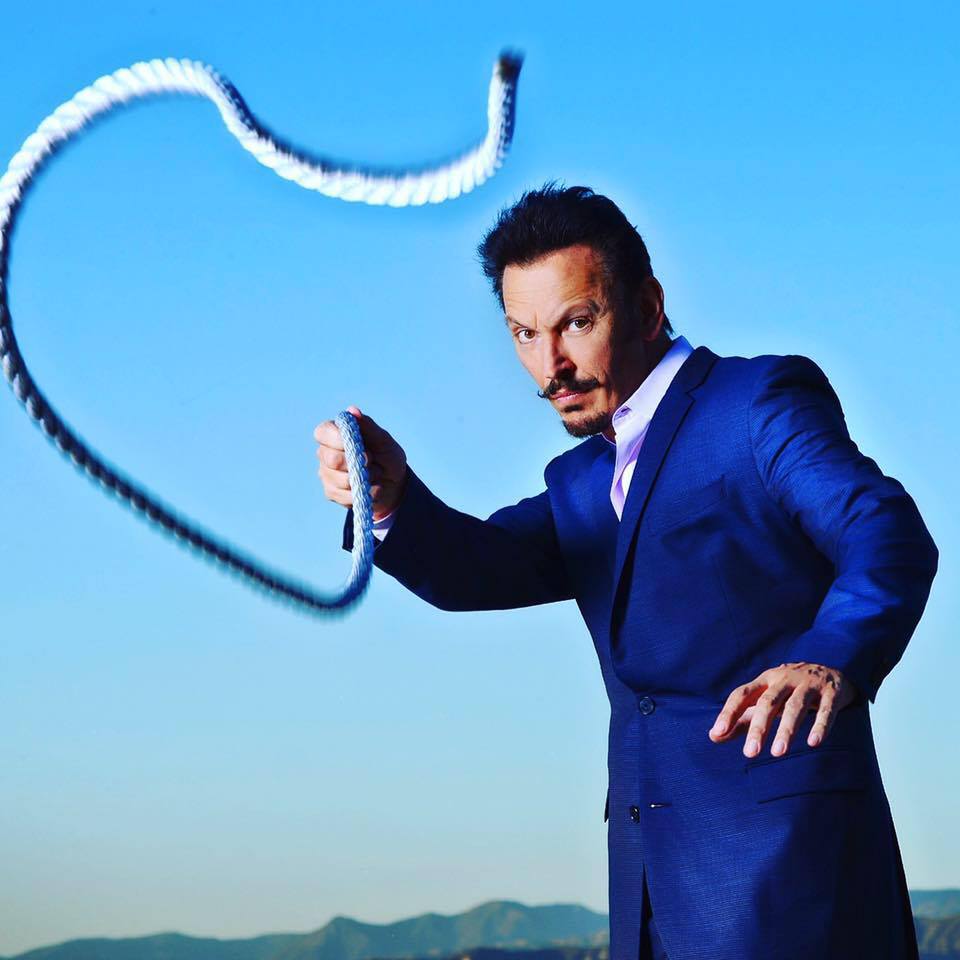 Dazzling, hilarious, fast-paced and introspective, Life and Other Deceptions is a new theater and magic show that is now playing in Studio City. Actor and magician, Steve Valentine is currently presenting his solo show at Two Roads Theatre until early January.
Valentine's lightning-fast prestidigitation defies description, proving that age-old saying 'the hand is quicker than the eye.' Years of honing his sleight-of-hand skills are on display in this exciting and compelling two-act show that deftly combines comedy with illusions and card tricks as well as injecting some personal storytelling.
Delighting and surprising us with numerous tricks and humorous tales, Valentine is a consummate performer who knows how to hold the rapt attention of the audience in the palms of his dextrous hands.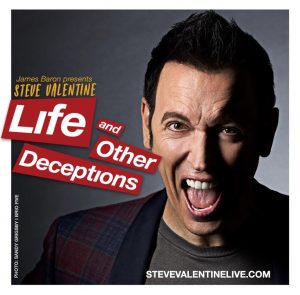 Life and Other Deceptions
Created and Performed by Steve Valentine.
Additional material and Directed by Chipper Lowell
Two Roads Theatre
4348 Tujunga Ave.
Studio City, CA 91604
Friday, Saturday, and Sunday nights – December 9th – January 1st, 2017.
About Steve Valentine:

Actor, celebrity and two-time Magic Castle ™ Close Up Magician of the Year, Steve Valentine, launches the world premiere of his one-man show Life and Other Deceptions at the Two Roads Theatre in the heart of the beautiful Studio City, Tujunga Village. This theatre is located minutes from Universal Studios and all major tourist attractions. Set within the walls of this intimate venue, which accommodates a maximum of 56 people, 'Life and Other Deceptions' guarantees everyone a VIP experience.

Steve Valentine takes you on a wild ride through his extraordinary life journey and animates it with incredible sleight of hand. Part performance art and part intricate magic act, Life and Other Deceptions is at once hilarious, dramatic, touching, intimate, raunchy and mind blowing.

Life and Other Deceptions is a KICKSTARTER success story; envisioned by Steve Valentine, supported by his friends and fans, with Executive Producer, James Baron, Producer, Steve Shultz and a creative team including Sandy Grigsby and Dara Danenberg at Brio Five, Inna Korobkina, John Sparano, Jay Leslie and Craig Dickens.