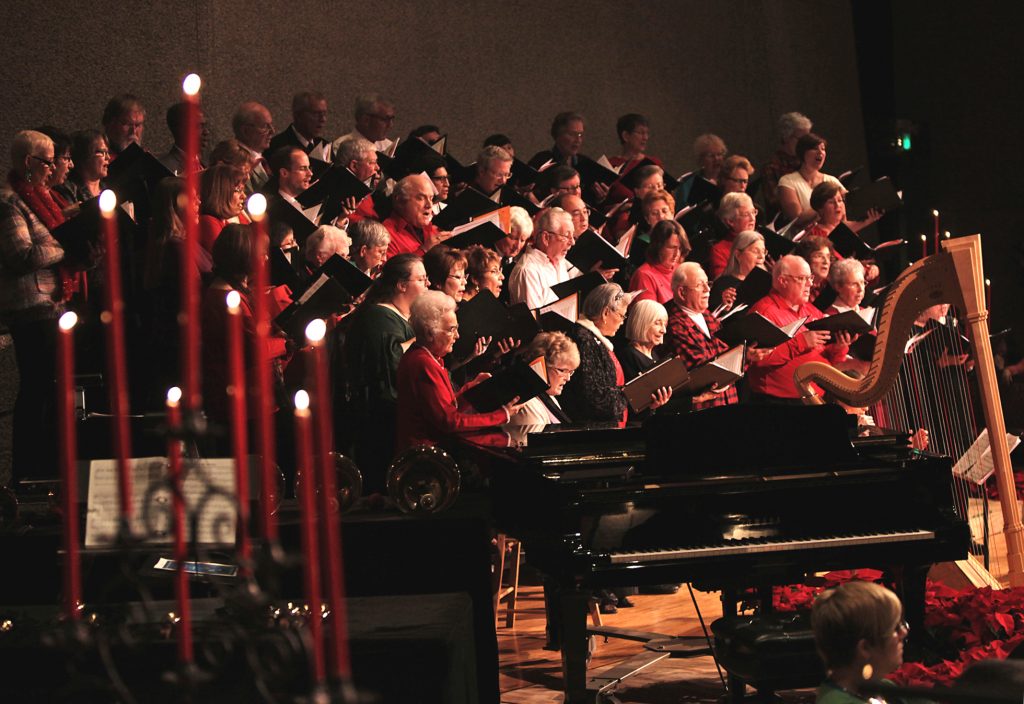 Friends of Music at Pasadena Presbyterian Church presents the 75th annual Candlelight and Carols on Saturday, December 7 at 4:30 p.m. and 7:30 p.m. As with all Friends of Music concerts, this program is free to the public (a freewill offering will be taken). Free parking is available, and the PPC Sanctuary is mobility-impaired accessible. A dessert reception follows the 7:30 p.m. performance.
Once again all of Pasadena Presbyterian Church's resident vocal and handbell choirs collaborate on this annual "Pasadena Holiday Tradition for the Whole Family,"offering fresh performances of Christmas favorites. Serving as a thrilling kickoff to the Christmas season for many, this year's program features sacred and secular music by John Rutter, Ralph Vaughan Williams, Bob Chilcott, and more. Highlights of the program include Clement Clarke Moore's classic poem "The Night Before Christmas" presented by noted musical theater actress Julia Aks with the Friends of Music orchestra, and Vaughan Williams' sublime "Fantasia on Christmas Carols."
As is customary at this event, everyone will be invited to join in plenty of audience caroling, led by the orchestra and PPC's iconic pipe organ. Come to either (or both!) of the two duplicate performances expecting an inspiring and festive time!
Candlelight & Carols is the longest-running concert offering at Pasadena Presbyterian Church. Established by then Director of Music Dr. Howard Swan as a "serious" concert preceded by a meal (prepared by the church's choir members), the program has undergone periodic transformations since then. Current Director of Music Dr. Timothy Howard notes that over the last decade the program has evolved into a 90-minute, quickly paced, family friendly concert incorporating secular Christmas music along with the sacred. "Candlelight & Carols has been a tentpole of PPC's musical outreach to the community for three quarters of a century," he says. "We work diligently to keep it fresh for today's audience."
Friends of Music is an outreach and service of Pasadena Presbyterian Church to Pasadena and surrounding communities. An annual series of major concerts and recitals at the church features the resident ensembles, the professional Friends of Music Orchestra, and visiting artists. Music at Noon presents local and visiting performers in thirty-minute concerts every Wednesday at 12:10 p.m.
Additional information about the artists, the concert, and our concert offerings may be found on Friends of Music's Web site, http://ppcmusic.org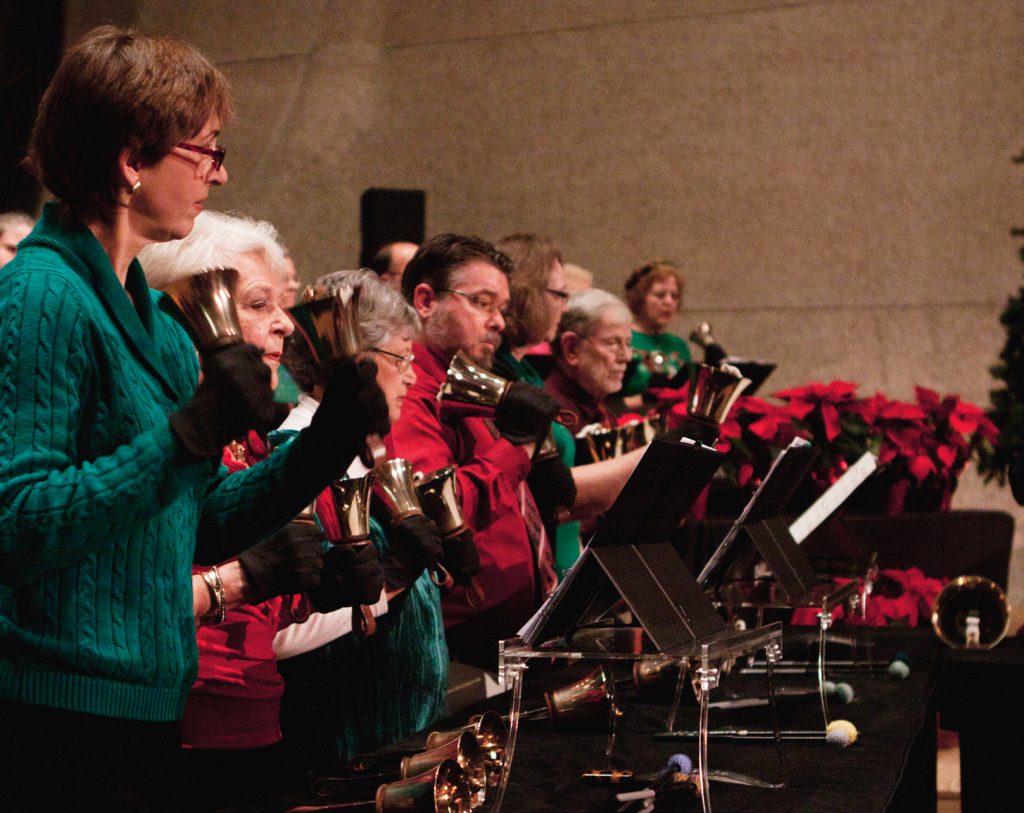 Friends of Music presents the 75th annual Candlelight and Carols
When: Saturday, December 7 at 4:30 p.m. and 7:30 p.m.
Where: Pasadena Presbyterian Church, 585 E. Colorado Blvd. (at Madison Ave.), Pasadena
FREE admission (freewill offering taken)
Additional Info: (626) 793-2191; http://ppcmusic.org
Free parking available; see https://ppcmusic.org/location-directions for specifics.
Pasadena Presbyterian Church is mobility-impaired accessible.