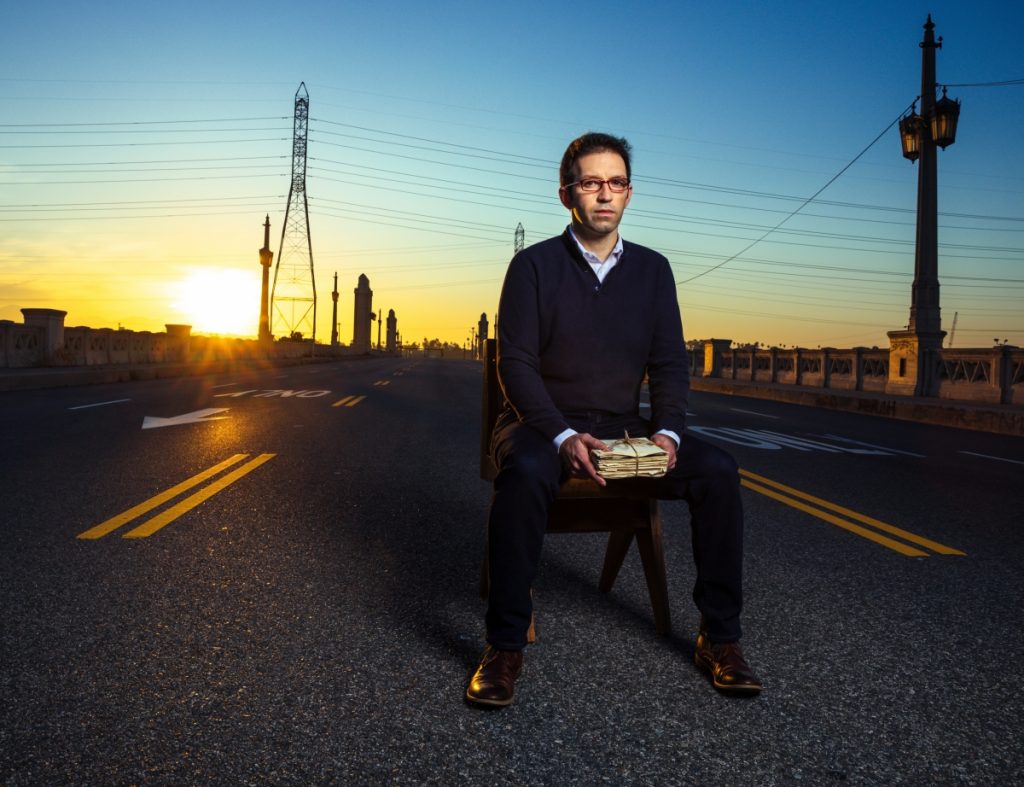 WORLD PREMIERE of The Present.
Written & Performed by Helder Guimarães
Directed by Frank Marshall
May 7 – June 7, 2020
The Present is inspired by Helder Guimarães' own life experience with quarantine during childhood. Using his signature mind-bending illusions, Guimarães recalls the funny, moving, and ultimately illuminating lessons he learned when he least expected them, and shares this story with us at a time when we need it most.

This new production will take place virtually via Zoom with a maximum of 25 households per show. In a unique twist, The Present will provide both a virtual and physical experience, as magic will also take place in your own hands, from the comfort of your own home.
HOW IT WORKS

1) Purchase a ticket online through this website at least 7 days in advance.
2) A mystery package will be mailed to you.
3) DO NOT OPEN this package until instructed during the show.
4) Follow the instructions and log-in to the Zoom virtual theater at the date and time of your performance.
5) Enjoy the show.

ABOUT THIS PRODUCTION

It's a true play in every sense. A mysterious package arrives at your door. You pour a glass of wine, dim the lights, settle into your favorite spot with your loved ones, and step into our virtual theater.

PRICING

Preview tickets are $60 and regular tickets start at $75. These prices are per household and all-inclusive. You do not need to purchase additional tickets for family members for the show as long as everyone is sitting around the same computer.

ABOUT ZOOM

Zoom is the leader in modern enterprise video communications, with an easy, reliable cloud platform for video and audio conferencing, collaboration, chat, and webinars.

MYSTERY PACKAGE

Your mystery package will be mailed by United States Priority Mail and will arrive at least 48 hours before your show.