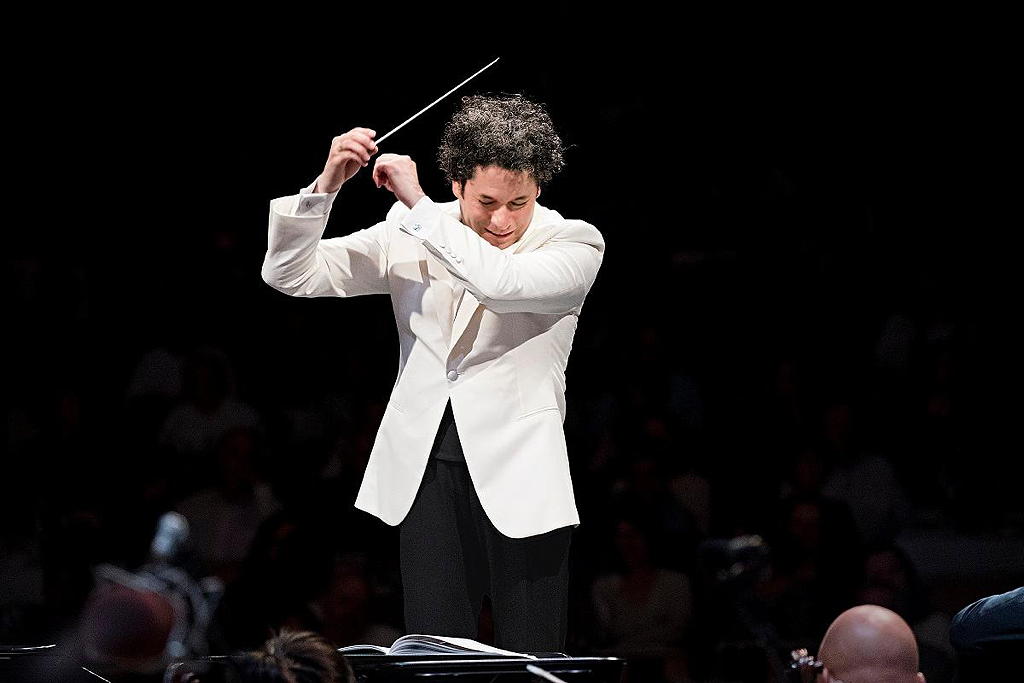 Gustavo Dudamel (pictured above) leads the Los Angeles Philharmonic next Thursday evening, August 26, with an exciting musical program from both sides of the globe.
Firstly, Dudamel brings out the tango-inspired rhythms of Argentine composer Astor Piazzolla, who painted vibrant musical images of Buenos Aires in his violin concerto that pays homage to Vivaldi.
The program wraps with Pyotr Tchaikovsky's fateful Fifth Symphony—the magnificent work that Dudamel conducted in his triumphant American debut at the Bowl.
Piazzolla and Tchaikovsky with Dudamel
Hollywood Bowl
Thursday, August 26, 2021
8PM 
Featuring —
Los Angeles Philharmonic
Gustavo Dudamel, conductor
Karen Gomyo, violin
Program:
PIAZZOLLA Four Seasons of Buenos Aires
TCHAIKOVSKY Symphony No. 5