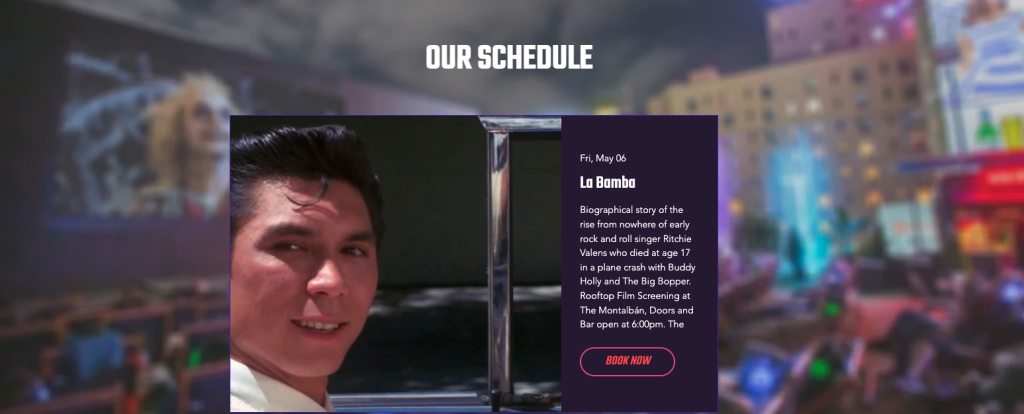 Summertime means enjoying movies under the stars! The popular outdoor summer movie series returns to The Montalbán's rooftop oasis in the heart of Hollywood. The chic, elevated venue is outfitted with a bar, concession stand and kitchen, as well as an open-air movie theater complete with a large projection screen, state-of-the-art projector, noise cancelling headphones, fresh-popped popcorn and even blankets for a chilly night. The Montalbán curates films from all eras including Hollywood classics, cult favorites, select current releases, premieres and exclusive presentations with cast and crew when possible.
Check the schedule for special screening events that include Q&As.
Upcoming programming will include La Bamba, Once upon a time in Hollywood, Ghostbusters–Afterlife, Mad Max–Fury Road, Selena, and Moonlight, just to name a few. Doors & bar open at 6:00pm. Each screening starts after sunset (around 7:00pm). Mexican street food, prepared fresh on-site, will be available for purchase.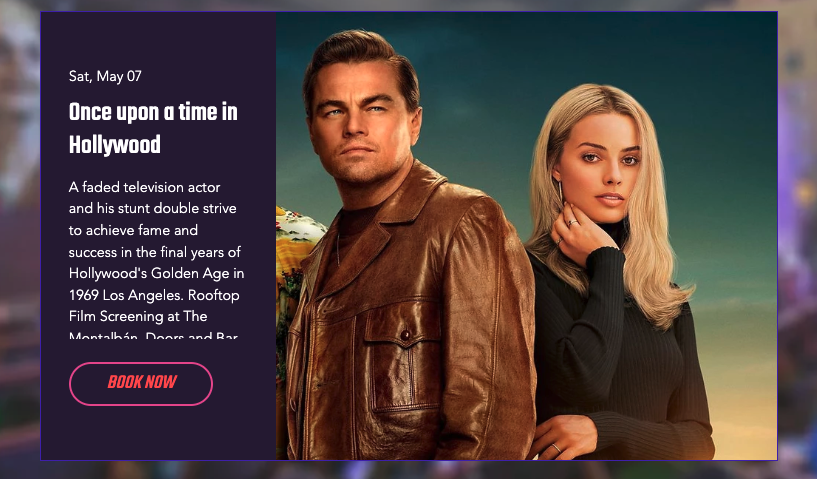 Tickets cost $28.00 for regular admission with popcorn and $58.00 for a double seat AKA love seat (in limited supply), which includes two bottomless popcorn orders.

Guests must be 18 years or older or accompanied by an adult for R-rated films, and ages twelve and up for family-friendly films. Tickets must be purchased in advance. 

Each cinematic evening commences when doors open at 6:00 p.m., with the feature film starting 10 minutes after sunset (8pm) . Guests will enter through the main entrance located on Vine.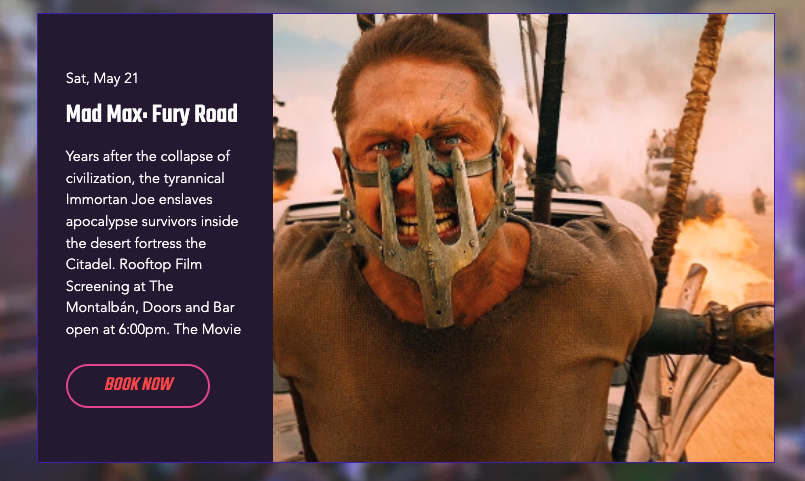 Vaccination and Booster Policy:
We require all guests to provide proof of full vaccination along with proof of booster shot for those eligible and a government or education issued photo ID upon arrival, mask is optional. 
​
The Montalbán will reopen at full capacity (100+ seats). City, county, and state guidelines for health and added protocols at the famed venue are as follows: ​
Digital tickets only for touchless entry. 
Reservations are required. 
The health of all Montalbán staff, including security, the cleaning and kitchen crews, servers, and greeters is and will be closely monitored. Staff will be required to wear masks and have limited contact with attendees. 
Hand sanitizer stations are available throughout the venue.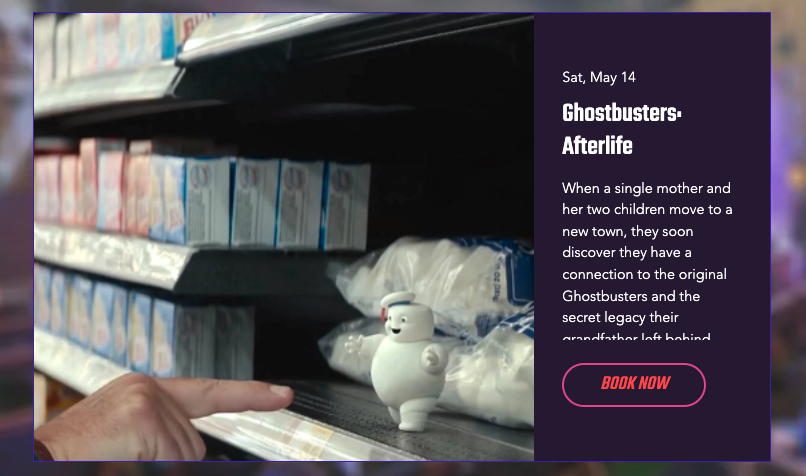 ​