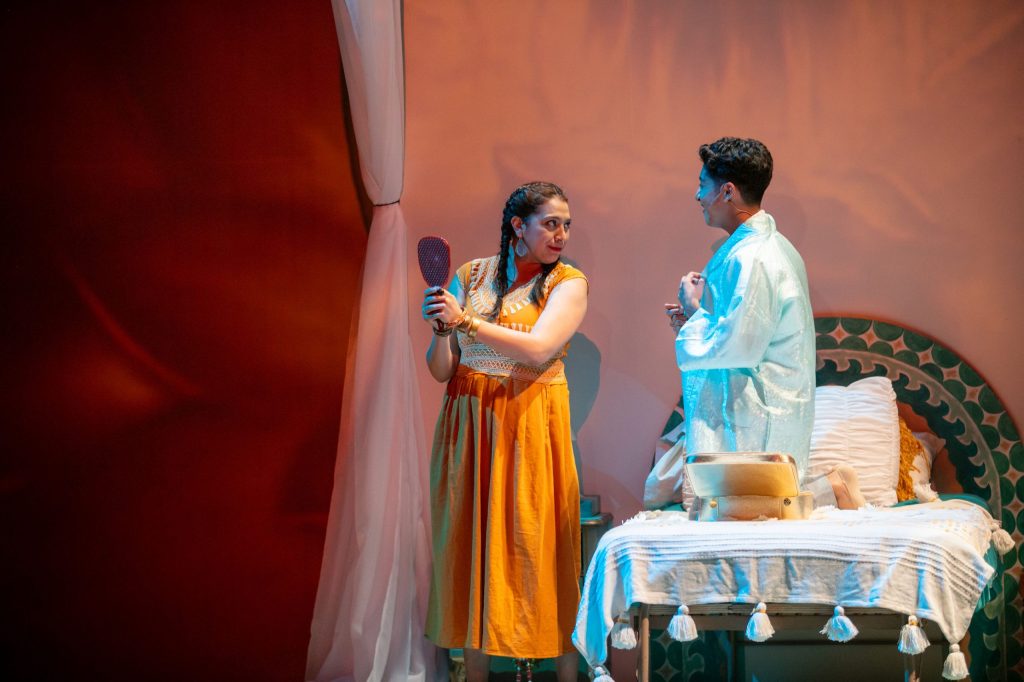 A fractured family finds a path towards harmony when a nanny breezes into their lives. Sleep with the Angels is a new play from Evelina Fernández, directed by José Luis Valenzuela, that tackles some serious issues with a sprinkling of magical realism. Now playing at the LATC in downtown LA until June 26, 2022.
When the story begins, we meet a frazzled Molly (Elia Saldana) dealing with her squabbling teenagers, daughter Cindy (Victoria Tamez) and Alex (Saul Nieto). Their parents, both high-powered lawyers, have recently separated and Molly urgently needs someone to supervise the rowdy teens while she travels for work. The kids' father John (Randy Vasquez) is also tied up with work. It's a blustery day, which makes everyone's tempers flare. All of a sudden, salvation blows in on the warm wind. It's Juana (Esperanza America) – a sweet and soft-spoken Mexican immigrant who agrees to take care of the kids after their former nanny unexpectedly quit.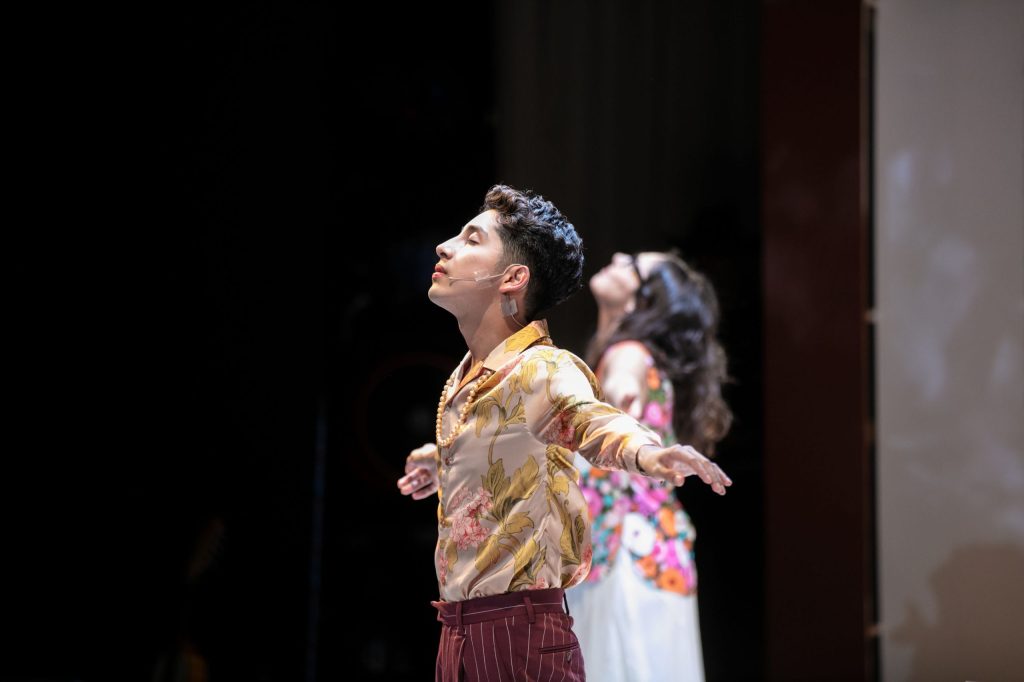 Pretty soon, Molly and the teens are swept up into Juana's magical and charming ways. Juana offers gentle advice to each of them, with varying results. Central to the drama is father's rejection of his gender-fluid son as the teen grapples with their identity.
The character of Juana is so much more than an indigenous 'Mary Poppins.' Fernández embellishes the classic 'One with No Name' story trope (when a mysterious but skilled stranger enters the story to resolve conflict, before moving on to their next adventure) by giving Juana her own fraught history.
Original songs are provided throughout by a tall, mustachioed character who strolls around the fringes of the set plucking and strumming his guitar. Musician Robert Revell underscores the drama with wistful Mexican melodies, perhaps also embodying the family Juana has left behind in her homeland of Sinaloa. A highlight of the play is a duet between Juana and Molly featuring gorgeous harmonies.
The whimsical flourishes of this delightful play don't quite gel with the heavy topics of immigration and refugees, transphobia, parent-child relationships and dealing with a rocky marriage. Sleep with the Angels nevertheless is an enchanting and though-provoking musical drama.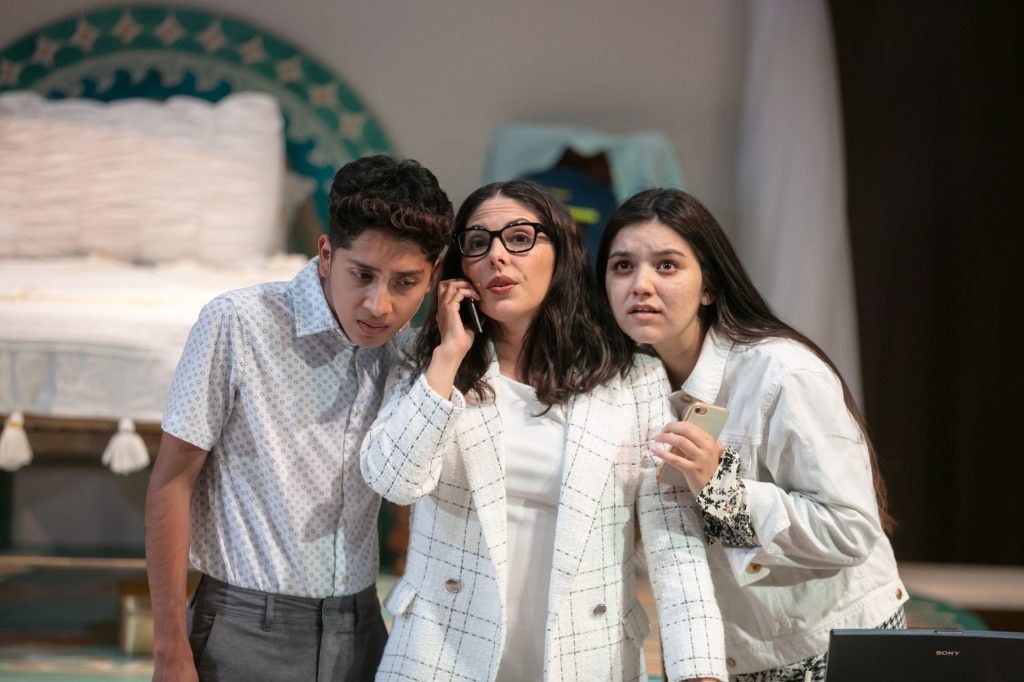 Sleep with the Angels
Written by Evelina Fernández
Directed by José Luis Valenzuela
Runs through June 26, 2022.
Performances: • Thursdays at 8 p.m.: June 9, June 16, June 23
• Fridays at 8 p.m.: June 10, June 17, June 24
• Saturdays at 8 p.m.: June 4, June 11, June 18, June 25
• Sundays at 4 p.m.: June 5, June 12, June 19, June 26

The Los Angeles Theatre Center
514 S. Spring Street
Los Angeles, CA 90013

PARKING:
• $5 with box office validation, Joe's Parking structure, 530 S. Spring St. (immediately south of the theater)
• Metered parking available on streets surrounding the theater.
• Take the Metro: nearest stop is Pershing Square (two blocks west of The LATC).
***Make sure to bring your validated ticket to the office on the ground floor of the parking structure to pay the attendant before you go back to your car.
TICKETS:
$22-$48.00
• Fridays, Saturdays and Sundays: $48.00
• Students, seniors and veterans: $22.00
Box Office:
(213) 489-0994 or go to www.latinotheaterco.org