Making its world premiere at the Hollywood Fringe is Prince Harry: Live! At Coachella, an original, one-person musical inspired by moments from Prince Harry's book "Spare." It features a brand-new, original pop score written and performed by Chris Chianesi.
Mr. Chianesi was kind enough to take some time out of his hectic Fringe schedule to talk to ArtsBeat LA about the show.
Tell us a bit about Prince Harry! and what makes it a good fit for the Fringe.
The show is an electro-pop romp into the mind of Prince Harry, inspired by his memoir, "Spare". I wanted to do it in the Fringe Festival because it's such a supportive and encouraging environment to put new pieces on their feet in front of an audience. I'm used to doing my own one-person shows in New York City, but I'm still relatively new to the LA scene. So I'm thinking of this show as my LA debut, to show everyone here my unique type of performance art, which combines comedy and music.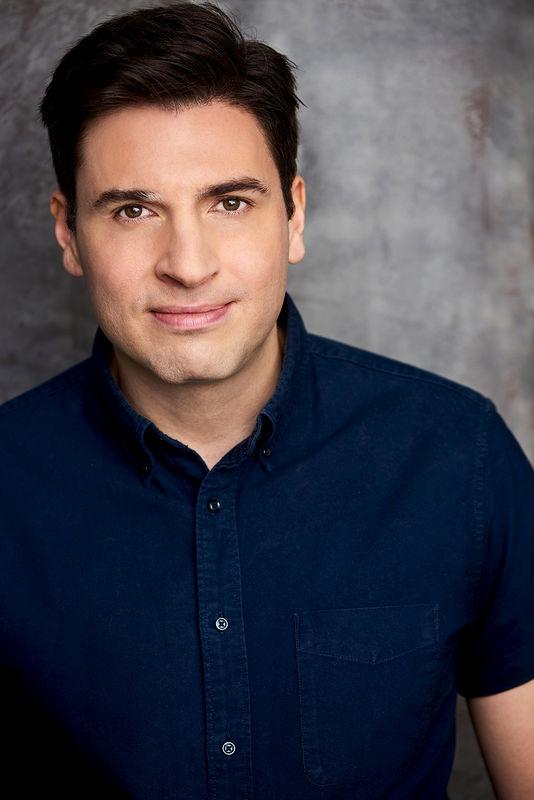 What was the impetus behind the creation of this show?
I am always looking for inspiration for new comedy songs, especially from pop culture. A large majority of my original songs are inspired by reality television (the Real Housewives are in particular one of my favorites). When Prince Harry's book came out, all these click-bait headlines popped up everywhere, making me super curious to read the book. I was not overly familiar with Harry or Meghan Markle before I read the book, but once I dove into the text, I soon saw there was ample material from which to draw. I started writing individual songs based on key hilarious or vulnerable moments that stuck out to me. And soon enough, I had a handful of songs, and knew that I needed to turn this project into something more. That's where the idea for a full musical came about. And the rest is history!
Is familiarity with Harry's book a prerequisite? Or is familiarity with the Royal Family enough?
Reading the book, and being familiar with the Royal Family, is not a prerequisite at all. All the audience needs to know is that Harry is a British prince who comes from a complicated family — and even if someone who comes to the show doesn't know that, that's fine. The show gets those facts out there right away, so everyone in the audience will be on the same footing from the very beginning. Sure, the show revolves around a person who is seemingly always in the headlines (whether intentionally, or unintentionally), but as the audience will quickly realize it's also about family relationships and friendships, and everyone's desire to fit in. If you come and know nothing about Harry's book or the Royal Family beforehand, you may leave wanting to learn more — or not! Either way, you're going to have a good time.
Tell us about your collaboration with director/choreographer Meg Buzza.
I met Meg through the musical improv scene at Upright Citizens Brigade. Not only is she a talented and hilarious performer, but she's also an incredible dancer. I knew from the minute I met her I wanted to collaborate with her in some way. So, when I was looking for someone to help stage this show, she immediately came to mind. She has this gift of being able to create organic and cool choreography, and beautiful stage pictures. I can't wait for audiences to see what we've cooked up.
What can audiences expect when they come to see the show?
Audiences can expect to leave the theater humming at least one (but honestly probably multiple) songs. I'm in love with songwriting, and I pride myself in being able to write catchy earworms that get stuck in peoples' heads. I'm really proud of the score that I've created and am so excited for people to see Prince Harry in a completely new and unexpected light.
Since the Fringe is a collaborative effort, what other shows are on your radar?
I've met so many other talented creators during this process. I'm really excited to see my friend Alex Kern's solo show Thank You So Much for Coming. She performed a sneak peak of it recently and I can't recommend it enough. She's truly hilarious. I'm also really looking forward to seeing my friend Emma Irene Olson's solo show The Faults In My Stars. Emma and I met through Upright Citizens Brigade and she is such a funny, smart, and captivating performer. I can't wait to see this brand new show! Another one I can't wait to see is my new friend Mélia Mills's show The Allure of Thug Life. Mélia and I met at one of the Fringe networking events and I learned our mutual friend, Aaron Wilson, is the musical arranger for the show, too. The two of them together are sure to create magic on that stage, and I'm so excited to see it! 
Prince Harry: Live! At Coachella plays June 3-24 at Studio/Stage (main space), 520 N. Western Ave. Go to the Fringe site for tickets, dates and showtimes.