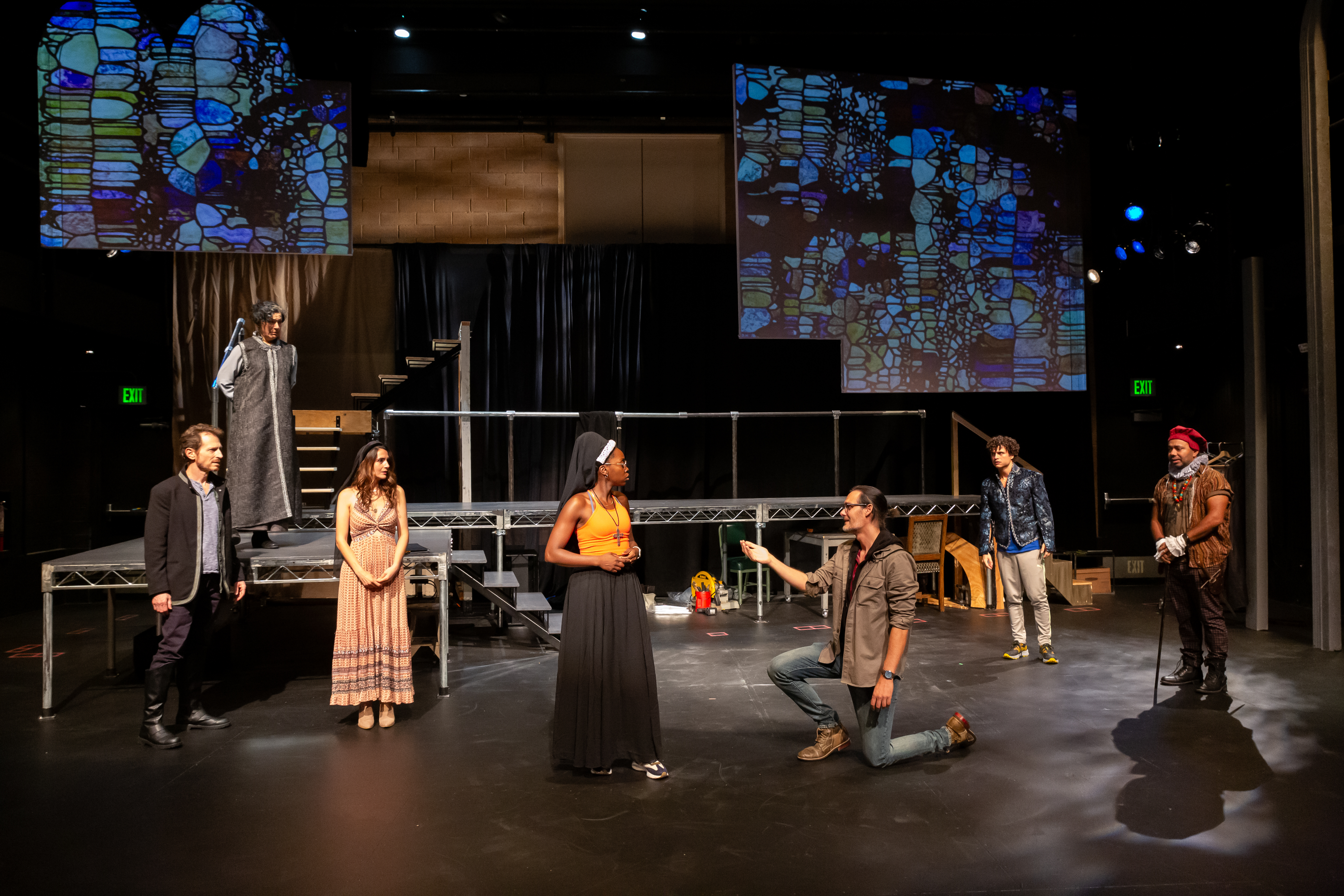 Measure for Measure has been referred to as Shakespeare's "#MeToo play," a story in which a man in power uses his clout to try and sexually abuse a woman, except that she stands up to him and receives a form of justice. Obviously, what constituted "justice" in Shakespeare's time – the miscreant is forced to marry his previously abandoned fiancée instead of being executed or being imprisoned – doesn't necessarily match up with current concepts of justice, yet the same themes are present. Writer/director Jessica Kubzansky has cleverly bridged this temporal gap in her play Measure STILL for Measure, which depicts a behind-the-scenes look of rehearsals for a modern production of Measure in a way that shows that some societal issues haven't changed as much as we've hoped since Shakespeare's era. The world premiere of this play at Boston Court Pasadena is sharp, entertaining and brilliantly acted.
Bruce Elliot Norton (Rob Beitzel) is directing and acting in a new production of Measure for Measure, and today is the first day he and his cast are going to be rehearsing on the actual stage. The set and design elements aren't complete yet, but stage manager Alexis (Desiree Mee Jung) attempts to keep everyone focused and moving forward. Sam (Leo Marks), who plays antagonist Angelo, is having problems remembering his lines and also resents Bruce's hands-on direction of him. Dionna (Bukola Ogunmola), playing the heroine, is in even worse shape, as she begins to realize that Bruce's actions toward her are beginning to reflect the crimes of the original play.
Beitzel is superb as Bruce, demonstrating with great subtlety how one can simultaneously be both an intelligent, seemingly sympathetic director and a predator. Ogunmola is terrific as Dionna, torn between dismay and rage as she realizes what is happening to her, and her final silent moment as she has to decide what to do is powerful. Jung is amusing as the bluntly all-business Alexis, and Alexander Matos turns in a funny, high-energy performance as J. Todd, an actor in the show whose physical exuberance seems nigh uncontainable. Finally, Marks is excellent, impressing both in his scenes acting as Angelo and as Sam; his performance always alive in the moment, every quicksilver nuance of thought and emotion clear upon his expressive face.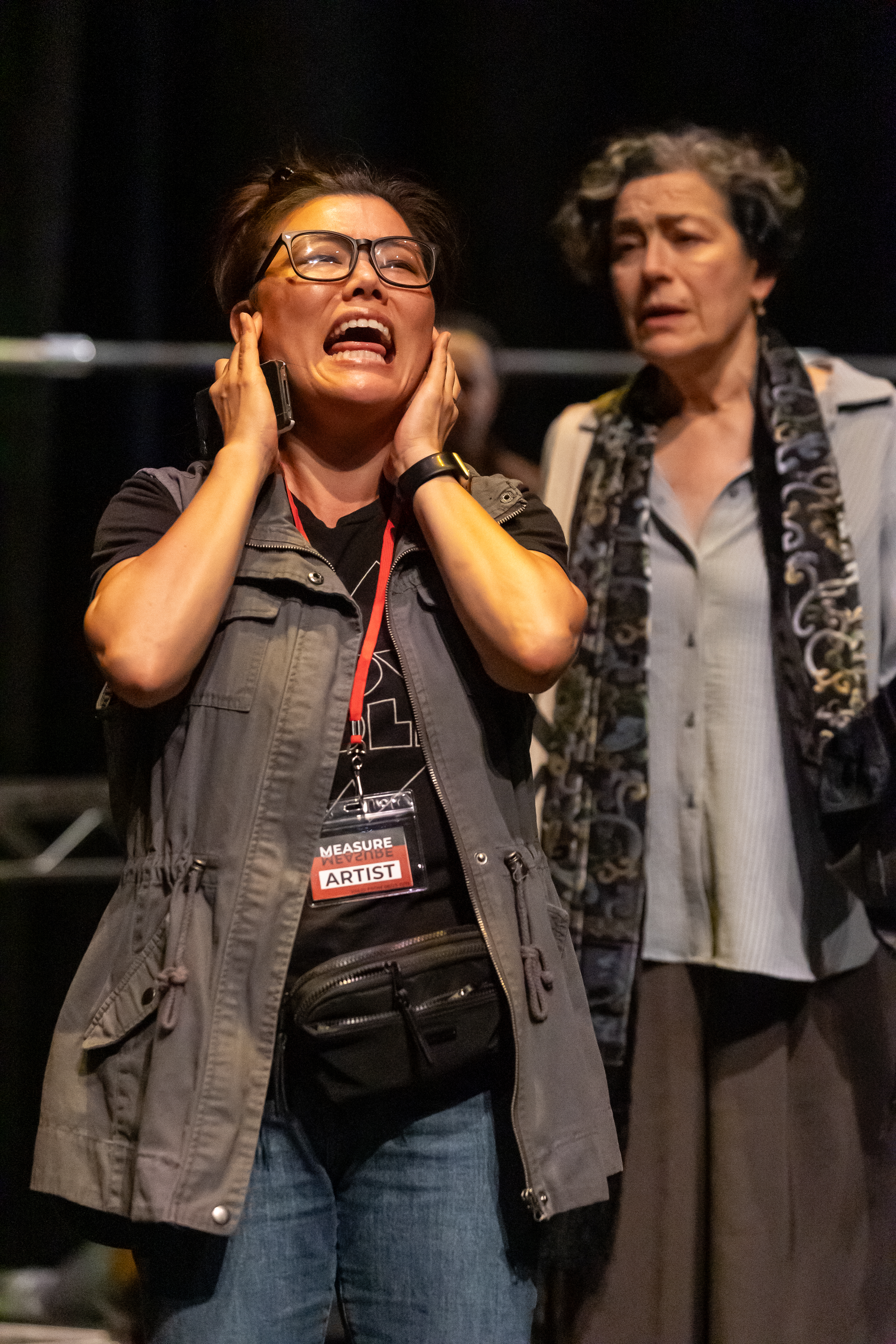 Kubzansky's skillful direction manages to create the illusion that the audience is watching an actual theater rehearsal and at the same time serves an underlying story that is not immediately apparent to the audience, which is an estimable feat. Her immersive staging, which incorporates the theater lobby, rehearsal space and parking lot before it centers in the actual theater, adds an intriguing sense of exploration and kinetic energy to the production. Her writing is focused and full of specific detail about how theater is actually made, but mainly it's very smart, erudite in showing the many ways actors and directors can interpret Shakespeare to fit their own concerns.
Measure STILL for Measure is a very strong production, and those who are particularly interested in Shakespeare or the backstage theater process should definitely go see this show.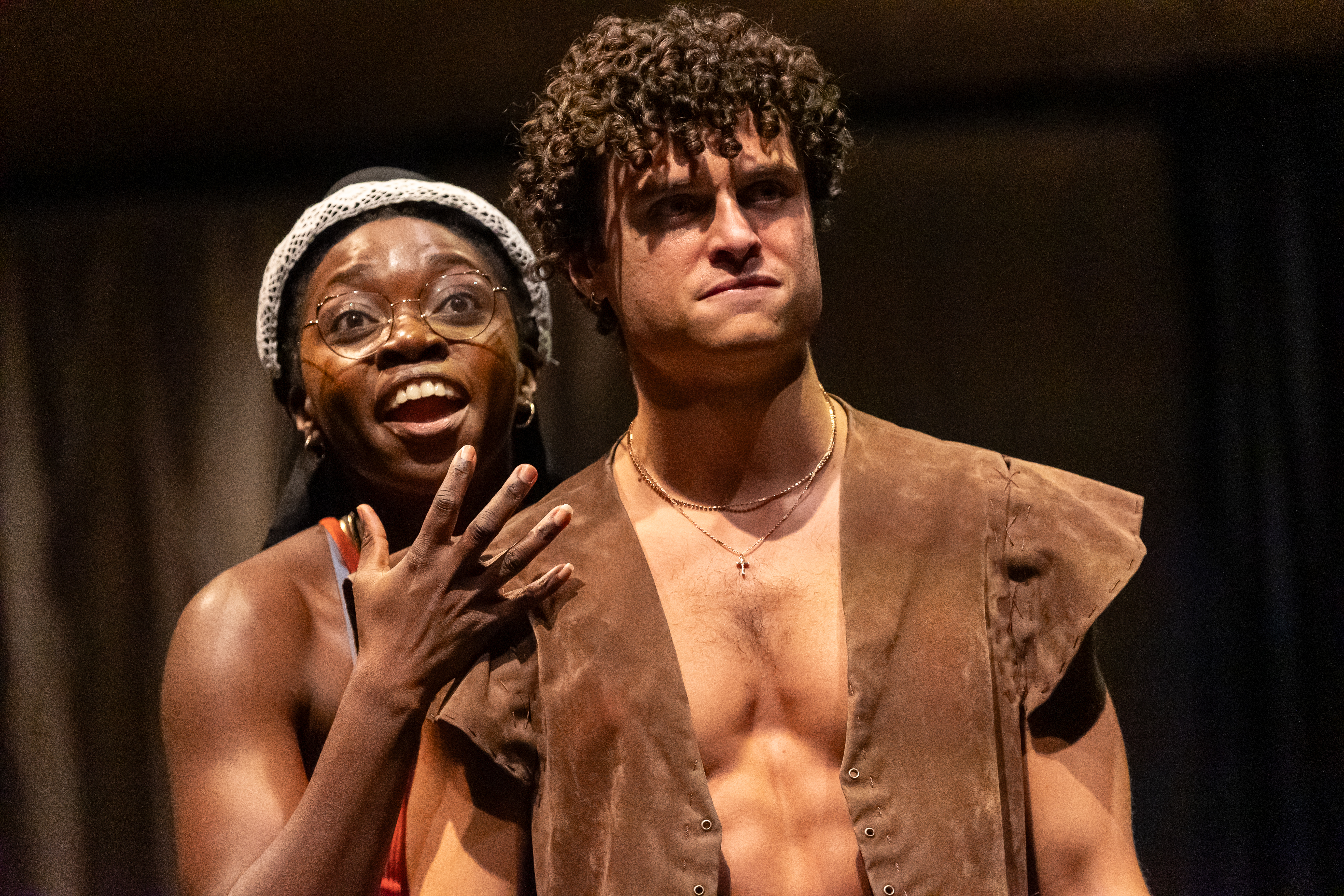 MEASURE STILL FOR MEASURE
SEP 7 – OCT 15, 2023
Written & Directed by Jessica Kubzansky
World Premiere Production
Presented by and at Boston Court Pasadena.
70 N Mentor Ave, Pasadena, CA 91106
Playing through Sunday October 15, 2023.
Performances are on weekends, with some Thursdays. No performances on Tues or Weds.
Special Performance Dates:
Sun, Aug 6, 2pm – Reading of Measure for Measure
Sat, Sep 23 – Student Night
Mon, Sep 25 – Pay What You Choose
Fri, Sep 29 – ASL Interpreted Performance
Sat, Oct 7 – Community Matinee
Mon, Oct 9 – Pay What You Choose