When people think of Texas, it's usually rodeo, brisket and oil that come to mind. People may also visualize the state as eternally solid red — an impenetrable stronghold that progressives dare not approach.
That's not necessarily true anymore, and Andrew Morgan's documentary, Texas, USA, sets out to prove it. Texas, USA chronicles the state's 2022 midterm elections and provides a vivid portrait of the organizers and candidates involved.
What binds them all together is the faith that they can change the state's color from red to blue by appealing to underrepresented and outright ignored communities whose voices are actually increasing in strength each year.
The candidates are Beto O'Rourke, who sought to unseat Greg Abbott as governor; Lina Hidalgo, judge in Houston's Harris County, who is running for re-election; and Greg Casar, campaigning in the newly-formed 35th congressional district. They represent the new face of Texas — young, progressive and passionate for change. Some of them win and some of them lose, but they don't stop trying.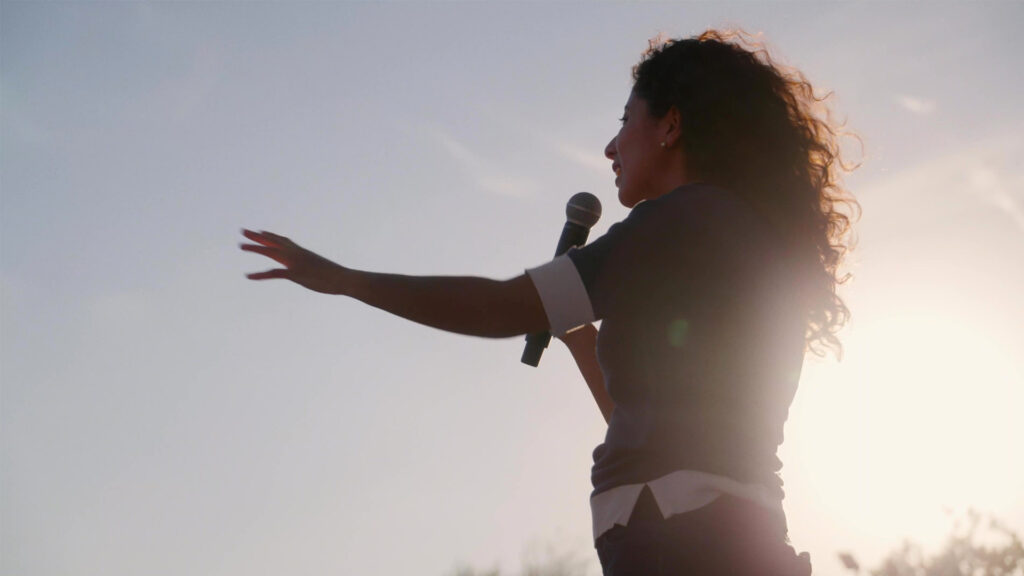 Also seen here are the activists and organizers who address the urgent political issues confronting the state in 2022.
Brianna Brown, executive director of the Texas Organizing Project, reminds us that the Black vote in the state is not to be ignored. Tory Gavito, executive director of Way to Win, worked to raise millions for progressive candidates across the state.
Anthony Graves, wrongly imprisoned for 18 years for a murder he didn't commit, fights against the state's policy of overincarceration. Adri Pérez is a trans advocate battling the state's draconian anti-LBGTQ policies. And finally there's Hannah Horick, who fights for women's rights and works to defeat Texas' abortion ban as well as the overturn of Roe v. Wade.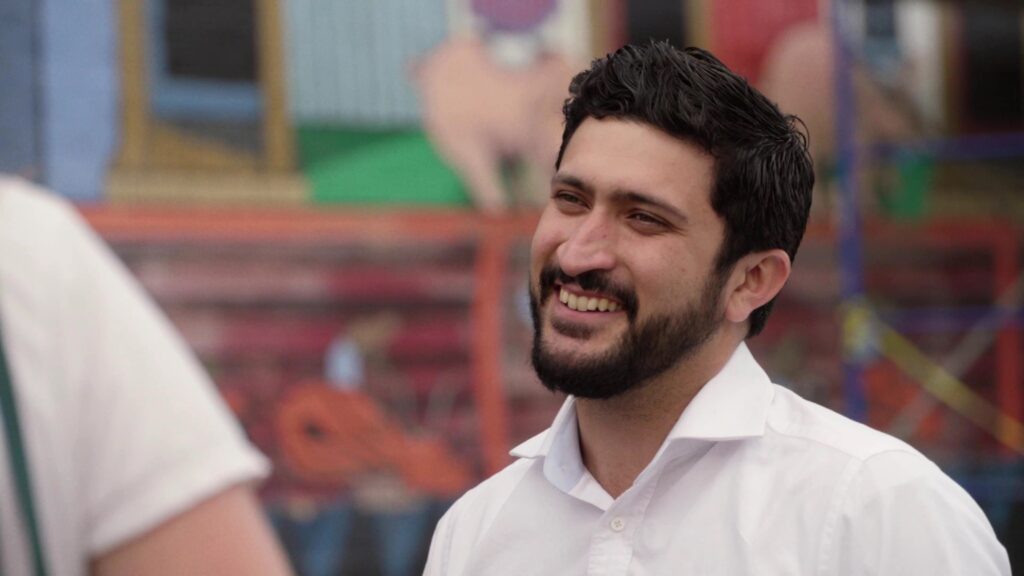 2022 presented a series of challenges for them, including the enactment of voter suppression laws, environmental protection rollbacks and the loosening of gun regulations.
Most heartbreaking is the coverage of the Robb Elementary School shooting in Uvalde and the callous way government officials seemed to react to it. Here, a recording of a phone call to 911 from Khloie Torres in Classroom 112 is played as she meekly and fearfully asks for help. It's absolutely devastating. "There is a lot of dead bodies." Anyone who fails to be horrified by this is made of stone.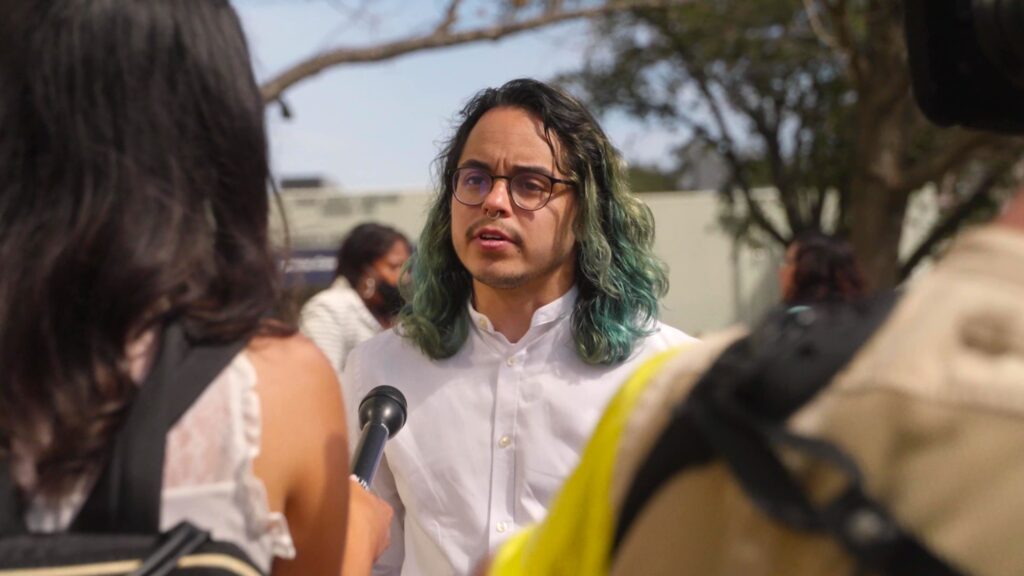 Morgan's film doesn't preach or blatantly take sides, and that's why it's so effective. These people have their own stories to tell…and that's what makes it so stimulating.
From a production standpoint, the film is well-crafted. Helen Cassell's cinematography blends well with live news footage, aided by Tyler Pharo's seamless editing, and Duncan Blickenstaff's music is urgent without being too intrusive.
And how does the upcoming election season compare to 2022? The film's producer, Sarah Labowitz, recently told Girltalk HQ:
A lot of people who didn't used to care about politics do now, especially with the abortion bans and so many climate disasters. Politics are popular again – almost like sports in how people pay attention or follow their favorite candidates. It's easy to be jaded, especially if you live in a place where the election rules have been rigged to give one party an advantage. Some of the characters in our film win. And nobody thought they could win in Texas.

'Texas, USA' producer, Sarah Labowitz.
Texas, USA is available on all digital platforms starting Oct. 6, 2023.
Photos courtesy the fimmakers.