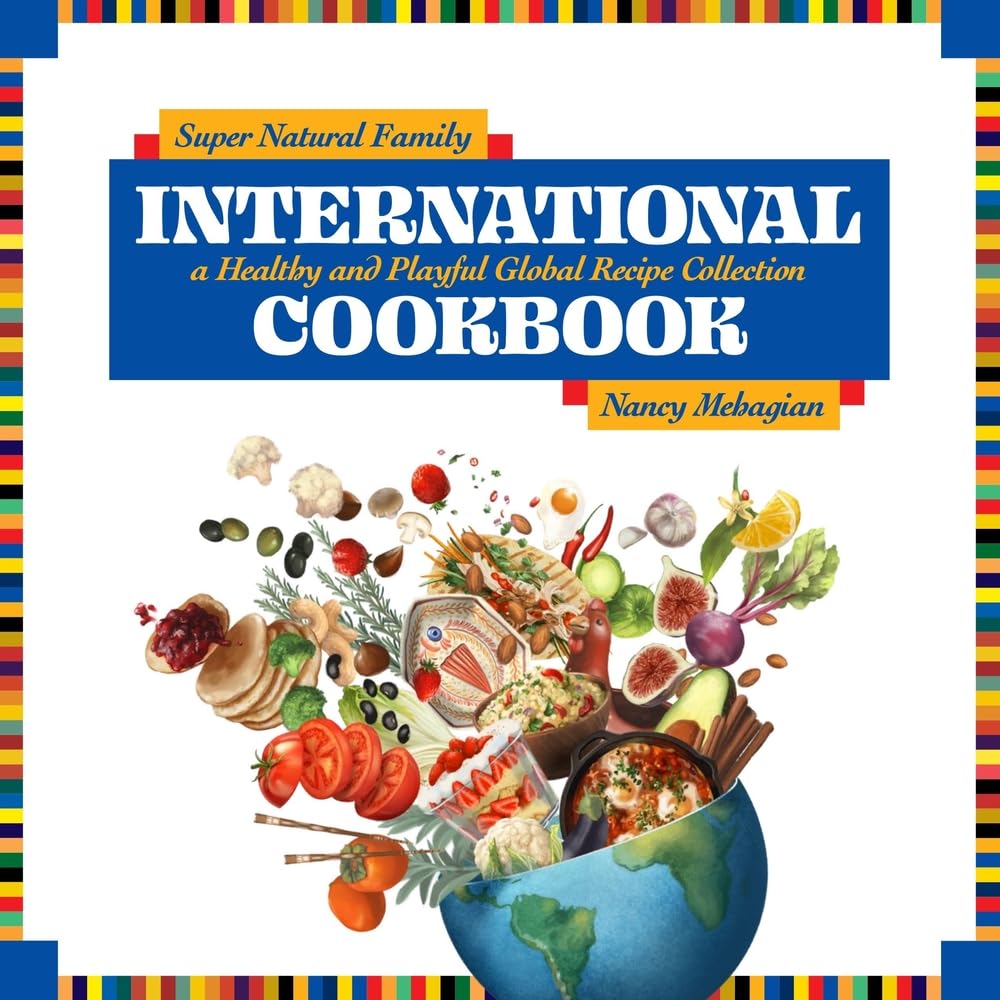 The newest cookbook from award-winning author Nancy Mehagian is the Super Natural Family International Cookbook: A Healthy and Playful Global Recipe Collection.
Best known for her vivid culinary memoir, Siren's Feast – An Edible Odyssey, Nancy Mehagian's latest cookbook is part of her series for young people, beginning with The Supernatural Kids Cookbook.
Gorgeously designed, easy to read and perfect for all ages, this collection of recipes from all over the world is sure to entice all people – young and old – into the kitchen to get creating.
This delightful cookbook takes you on a gastronomical and cultural trip throughout the world, exploring key dishes that various countries, and their people, are best known for preparing and serving.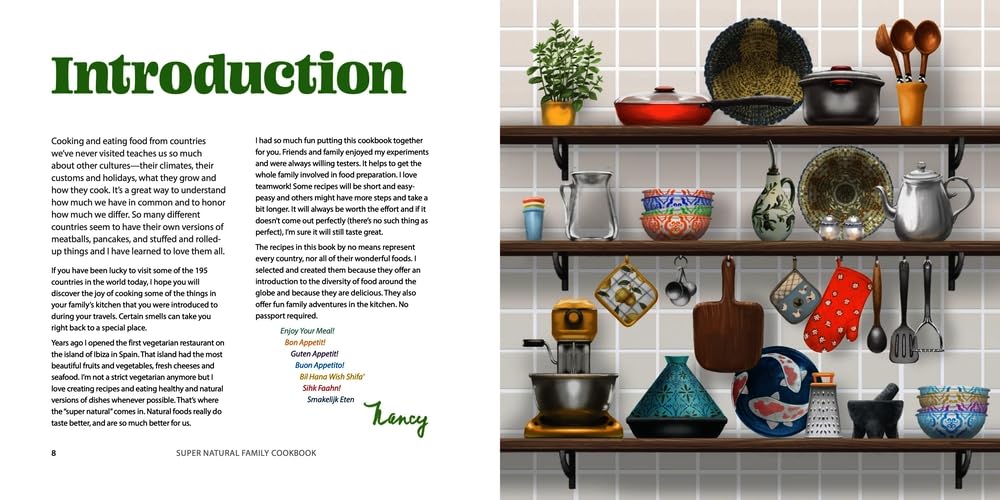 You will be able to tour the world without even leaving your kitchen. This is a lively collection of healthy and fun-to-prepare foods that introduces families to mindful eating with a colorful global flair. Vibrantly and realistically illustrated, this collection features over 90 delicious, nutritious, playful and sometimes exotic recipes from 40 countries including bibimbap (South Korea), rumbledethumps (Scotland), baked bananas (Nigeria), stamppot (Holland) and Licky Sticky Pudding (England).
No passport required, just a taste for adventure!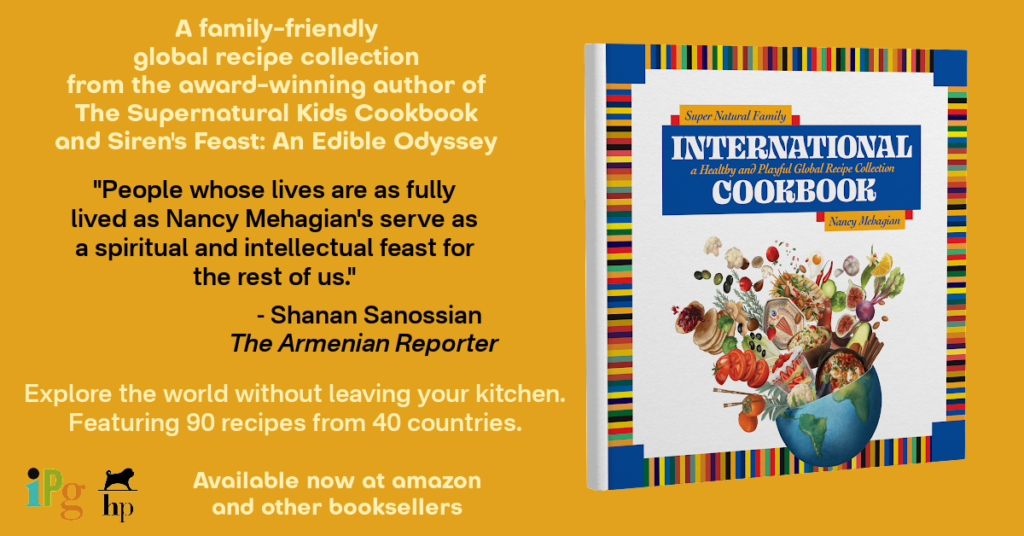 Super Natural Family International Cookbook: A Healthy and Playful Global Recipe Collection
Hardcover – $19.99
Releases: November 7, 2023
Available for pre-order: Amazon, Target, Book Soup and Barnes and Noble.
About the Author:
Nancy Mehagian has been involved with food and healing since 1969, when she opened the first vegetarian restaurant on the Mediterranean island of Ibiza. Since the late 1970s she has maintained an active massage therapy and Jin Shin Jyutsu practice in Los Angeles. She has lectured at health conventions, catered for celebrities and has taught cooking classes for all ages, creating cuisine that is healthy, international and authentic. She has traveled the world extensively, exploring cultures and culinary riches.
Published by Huqua Press.