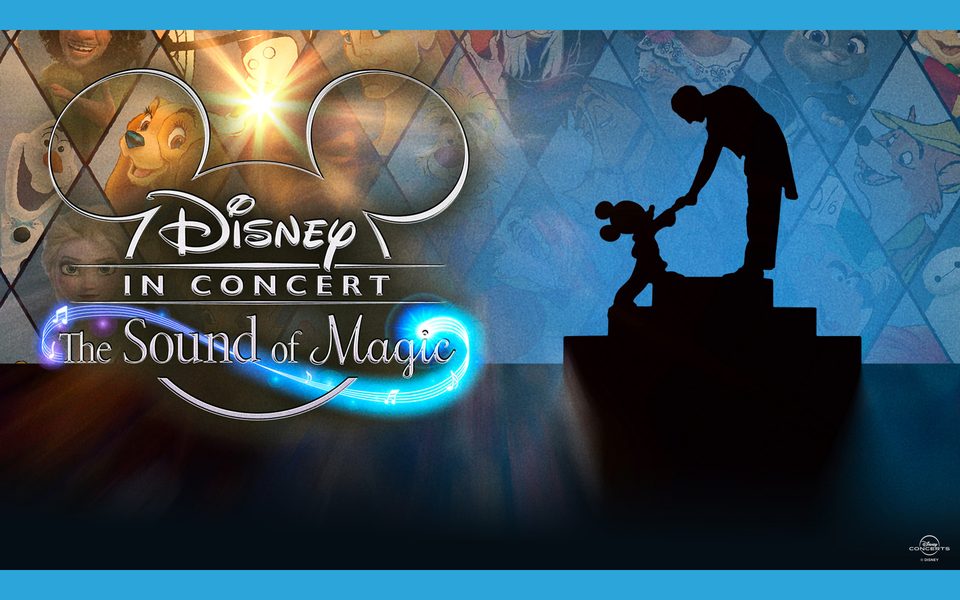 Celebrating 100 Years of the Walt Disney Company, a special concert is happening at the Soraya on Saturday November 18, 2023, with two performances: one at 3PM and the other at 8PM.
Disney In Concert – "The Sound of Magic" – will be performed by the New West Symphony, conducted by CSUN alumnus Richard Kaufman, with Special Guest Gaby Moreno.
The Soraya is proud to present the Los Angeles premiere of the new animated feature created on behalf of the Walt Disney Company's 100th anniversary. The Sound of Magic will play on the big screen, featuring excerpts from dozens of classics, along with the music we all know so well, performed by New West Symphony.
In charge of selecting excerpts from the Disney catalog is Amy Tinkham, creative director for the project, along with Gilles Martin, the music director, as well as a large group of collaborators.
The artisans and craftsmen who make up The Walt Disney Company are the architects of the impossible, constructing a realm of fantasy the likes of which the world has otherwise never seen.
The Soraya honors Disney on its 100th Anniversary, with the official centennial retrospective, a musical salute to the Walt Disney Company's creative legacy. Featuring hand-picked segments from the Disney catalog of animated films and behind-the-scenes from the fabled "Disney Vault," audiences will enjoy familiar favorites brought to life by New West Symphony led by CSUN alumnus Richard Kaufman.