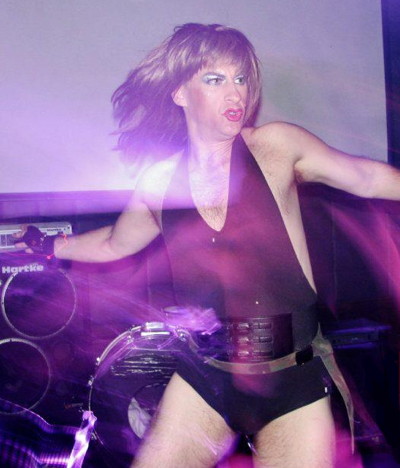 The hilarious hit drag-show-meets-noir-drama Love, Connie is back — for six weekend shows only! — and for those who have seen it before, much like Bladerunner, this is the new 'Final Version' including additional back-story via voiceover (credit to Zeb!), some new images, some mind-boggling switcheroos, exciting new choreography plus an all-new Vickie!!
The cast will be doing a meet and greet party following the show, and I just know Connie would love to see you!
Storyline:
Connie Slocum (John Cantwell) is a loveable, albeit hirsute, ramshackle flashdancer who wants nothing more than to entertain an audience with her wild choreography and pageantry skills. But a nemesis from Connie's past threatens to derail her plans by putting her beloved white pussycat, Vickie, in jeopardy.
Watch Connie as she boogies to pop hits, strips off an array of spectacular outfits, laughs, cries, hunts and fights harder than a baby sitter in a '70's-era slasher film! All while never forgetting that there's an audience to entertain and a purring feline she loves more than life itself!
Go here if you'd like to read my previous review, in all its glorious detail!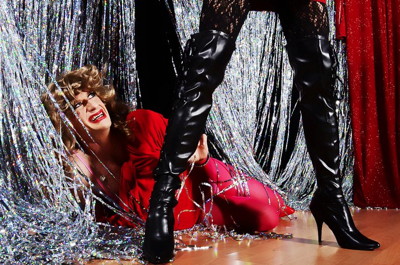 Love, Connie
CT AFTER DARK
Celebration Theatre
7051 Santa Monica Blvd
Los Angeles, CA
Performances:
Fridays & Saturdays at 22:30pm
Runs until December 17, 2011
TICKETS:
$15 in advance / $20 at the door
Purchase online here.
Join the Party after every Performance!!