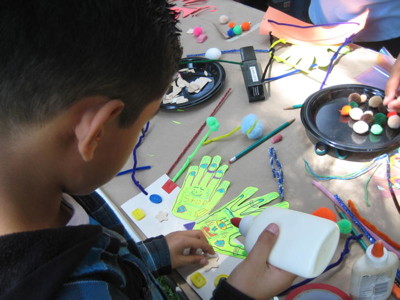 A performance-inspired family art workshop and 6-day Kids Art Camp is happening in July. 
Made In L.A. continues at the Gallery with a free performance by Simone Forti.
FAMILY ART WORKSHOP
Hats and Mats: Art and Performance
Saturday, July 21, 2012: 1:00–4:00 PM / FREE
Inspired by the works by Ry Rocklen and Michele O'Marah – currently on view in Made in L.A., –  "Hats and Mats" explores the transformative power of Rocklen's found objects and the wearable hats by O'Marah that blend sculpture, fashion, and whimsy, and beg to be worn and paraded. Kids will make their own fantasy hats and mats and use them as costumes and sources of play and performance.
For more information go here.
6-DAY ART AND PERFORMANCE CAMP
Monday, July 30—Saturday, August 4, 2012  / 11 AM–3 PM
Ages 6–10 years: $36 per child
***Enrollment is limited to 10 children***
Directed by art educators, the art of performance comes alive, offering limitless opportunities for free expression for talented scribblers, show-offs, and pint-sized Simone Fortis to shine. Kids will make sets, create costumes, explore movement and dance, and make artworks that incorporate different media in this six day experience designed to encourage creativity and imagination and open the world of live performance to budding young artists.
The Camp culminates in a full-scale performance on Saturday, August 4th.
Reserve now: Call 323 644 6269) or email met_scannon@sbcglobal.net
SIMONE FORTI PERFORMANCE, JULY 19, 2012 AT THE BARNSDALL GALLERY THEATRE.
In addition to the drawings, writings, and reconfigured 1986 performance video by choreographer Forti at LAMAG, Forti will perform News Animation Improvisations on July 19, 2012 at the Barnsdall Gallery Theatre. 7 PM.
Admission is free.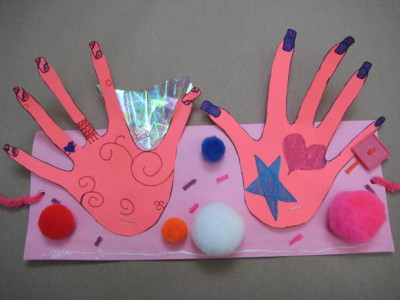 Barnsdall Art Park
4800 Hollywood Blvd.,
Los Angeles, CA 90027
323.644.6269
Gallery hours:
Thursday–Sunday, Noon to 5 PM.