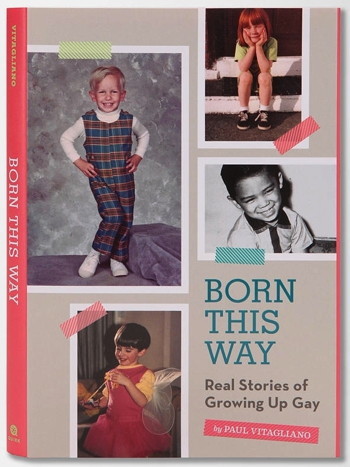 "I am one of millions of out, proud gay people who didn't choose to be gay—I was born this way!
So begins Born This Way: Real Stories of Growing Up Gay, the charming and delightful book by Paul Vitagliano (DJ Paul V) that seeks to convey its strong and affirming message—that it's perfectly okay to accept who you are. "Being gay is as normal and natural as being straight," he asserts.
Vitagliano says he commenced the 'Born This Way' project to show young gay kids that they're not alone: that many others have gone through the trauma or confusion they might be experiencing now.
In his highly personal book, full of heartfelt first-person stories and beautifully illustrated by childhood snapshots, Vitagliano assembles numerous capsule accounts from a range of everyday people who came to recognize they might be 'different.' There are stories and photos about growing up gay in all kinds of families all over the world, everywhere from London to Mexico City.
Thanks to an easy-to-follow layout, Vitagliano charts various experiences from men and women that range from the 1940s to today. Based on his popular blog, Born This Way shares over a hundred different individual's memories of growing up LGBTQ (meaning the lesbian, gay, bisexual, transgender and queer or questioning community).
The pictures are sweet, the stories are touching and at 65 pages, it's a swift read.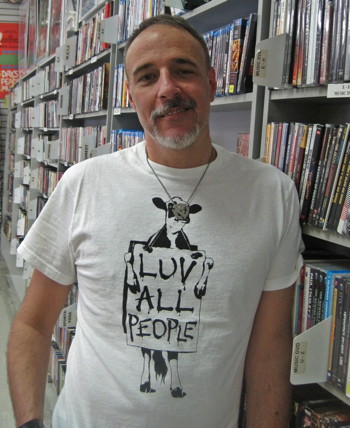 Born This Way by Paul Vitagliano is worth checking out!
Published by Quirk Books.
Available for purchase for $11.30 on Amazon here and on iTunes for $9.99.