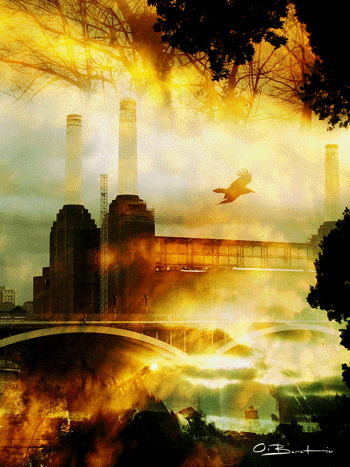 Two visual artists, Olivia Barratier and Alain Bali, reveal haunting landscapes of the human psyche through gritty and lyrical photographic imagery for their new duo show June 12—13 at the Robert Reynolds Gallery in downtown Los Angeles. This two-artist installation is part of the Downtown LA Artwalk.
Olivia Barratier will be presenting a collection of her visual "Diaries" created while she lived and traveled in New York and Dublin. The artist describes her technique—which fuses photography, painting and digital collage—as a "juxtaposition of my photo negatives to illustrate the different layers of emotions the world's scenery evokes in me from travels past and present." Barratier was born in Paris and attended art school in Dublin. Traveling and creating restlessly, she has worked as a commercial artist for Warner Bros. and Universal Studios and has developed graphic campaigns for more than fifty film productions, beginning with the film poster for John Boorman's recent film, The General. In June, 2013, Barratier was named one of the world's top 200 Digital Artists by Lürzer's Archive Magazine. She works in Los Angeles. Learn more about the artist here.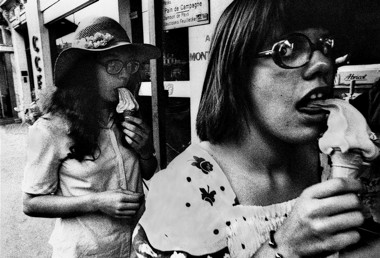 Utilizing both black and white and color, photographic artist Alain Bali captures the anticipation and aftermath of destruction, using classical photographic equipment and formats, enhanced by digital retouching techniques. Many images document the anarchistic impulses of the punk music era, as well as the ruin of war. A sense of danger and surreal dread permeates Bali's work, whether creating portraits of veiled Lebanese women processing local hashish on a concrete floor, or posing "MADMEN"—channeling nudes around a supernaturally turquoise swimming pool, where even the sunlight seems subterranean. The artist comments,  "This exhibition will focus on my photographic itinerary from the Paris Punk rock wave to my current work exploring the glamor and underbelly of Hollywood." Learn more about the artist here.
Diaries & Photography
Olivia Barratier and Alain Bali
When: 
Wednesday, June 12, 2013
Preview Night
Preview and champagne reception for the artists
6:30pm – 9:30pm
Thursday, June 13, 2013
Downtown LA Artwalk
Artists' Reception
5:30 – 9:30 pm
Where:
408 South Spring Street (at 4th)
Los Angeles, CA 90013
(213) 308-8896
This is a sponsored Post.

For more information on sponsored posts, please get in touch with the author via the Contact page.