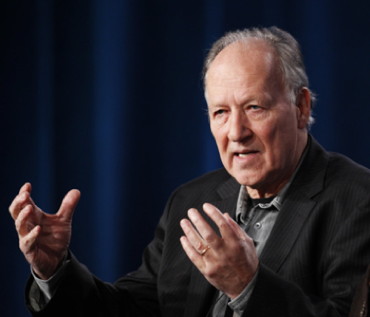 Legendary German filmmaker Werner Herzog has a made a new documentary that takes on the growing problem of texting and driving. Entitled From One Second To The Next, the approximately 30-minute documentary employs raw emotion and brutal honesty through interviews. The first person accounts, from both victims and perpetrators, describe the aftermath of car accidents that were the direct result of drivers' inattention due to texting while driving.
While I was recently in conversation with the legendary director, during the launch of his video installation at the Getty Museum, Herzog related a chilling story of a guy — someone who he wasn't permitted to interview for this documentary — who was in prison for killing a boy on a bike.
At the moment of impact, the guy had been texting his girlfriend who was seated in the car right next to him. 
It was AT&T who approached Herzog and asked if he would direct a series of short films warning people about the dangers of texting while driving. The documentary, which tells the stories of both victims and perpetrators, is available to watch here and was distributed by AT&T to more than 40,000 high schools, as well as hundreds of safety organizations and government agencies.
Said Herzog. "This has nothing to do with consumerism or being part of advertising products. This whole campaign is rather dissuading you from excessive use of a product. It's a campaign. We're not trying to sell anything to you. We're not trying to sell a mobile phone to you. We're trying to raise awareness."