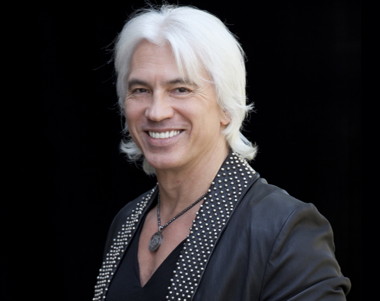 Dmitri Hvorostovsky and I are not exactly close… I once encountered the Siberian operatic baritone 25 years ago, at the Herbst Theater in San Francisco, when he was an unknown young singer traveling with Irina Arkhipova. Arkhipova, the legendary Russian Mezzo soprano, had seldom appeared in the US, yet she had become a favorite singer of mine thanks to her exquisite recordings.
When I heard that Arkhipova was coming to San Francisco, I probably jumped for joy and then ran out to spend whatever it took to get a ticket. The house was not full and the program — a joint effort with the San Francisco Opera called "Arias for Peace" — featured some local singers as well as some young Russians, plus Irina and her husband, the tenor Vladislav Piavko.
Irina, in concert, was remarkable — past sixty in age, but still brandishing a voice like granite. Her performance was still powerful, yet marginally less plush than when she as in her prime… Nevertheless, I was thrilled. In the midst of all those young supporting singers was a Siberian baritone, whom the American emcee actually neglected to introduce at the outset.
Even in the midst of my Irina-rapture, I knew this fellow was something special. I cannot, at this moment, recall what it was that he sang — perhaps an excerpt from Don Carlos? Or maybe Pique Dame? I still have the printed program buried in my archives and will one day pull it out to remind myself.
Shortly thereafter, Hvorostovsky was announced as the winner of the prestigious Biennial vocal competition Cardiff Singer of the World. Thus, in 1989, he became a star. Dmitri Hvorostovsky — handsome, dashing, with a wild mane of prematurely gray hair and a burnished bronze baritone of superb beauty.
For some reason, I did not catch up with Hvorostovsky again until last night, when my good friend Robyn and I went to Dorothy Chandler Pavilion to see him in recital. I have some of his CDs, which I have enjoyed over the years. I would periodically see his name in announcements and would think, "Oh, I would like to see that…" But it just didn't eventuate for almost a quarter century.
Last March, my dear friend Robyn caught me one morning before I headed off to the Pantages Theatre in Hollywood for work and mentioned the upcoming L.A. recital. I checked online — plenty of tickets remained. Before I left the house that day, we had two tickets in the balcony, our view partially obstructed by the metal railing of the stairs which, in reality, rather nicely framed the performers on the otherwise vast and empty stage. The tickets cost $9.00 each. How can you beat two hours of great music for a mere $9.00? 

And great music making it was, indeed.
In the first half of the program, we were treated to Russian songs based on texts by the legendary Russian author Alexander Pushkin. Though beautiful, there was a slight sameness to the songs, yet a few really stood out. Rimsky Korsakov's The Clouds Begin to Scatter was probably the highlight. At least it was until the second half of the program. There we got Shostakovich's Michelangelo Suite — by turns dissonant and lyrical, well played by Hvorostovsky and his longtime accompanist Ivari Ilja (an Estonian pianist who trained at the Moscow Conservatory). After that we were treated to a Verdi aria — Iago's Credo (strongly performed despite a rather phony pantomime laugh at the end); an Italian song (title unrecognized) that was beautiful, but a little bland. An unaccompanied Russian folk song brought down the house at the conclusion of the evening.
As Robyn and I headed out into the night, satisfied and delighted, I paused and hoped that I would encounter him in live performance again, preferably not quite so many years between visits.
Bravo!
This essay was written by Jeffrey Roberts.
This month, Dmitri Hvorostovsky will be inducted into the Gramophone Hall of Fame.
For more information on this prestigious accolade, and on the artist himself, please visit Dmitri's personal website.