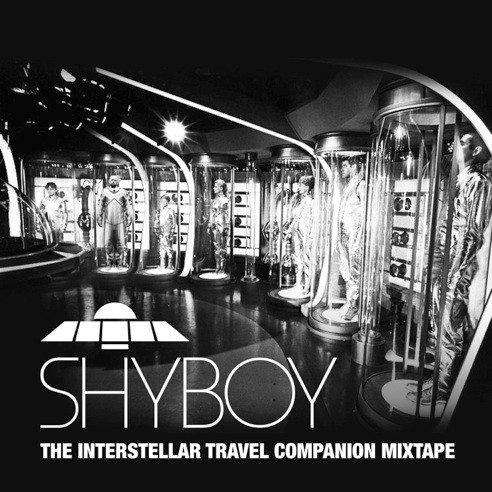 DJ ShyBoy is the alter ego of talented Californian singer/songwriter and mash-up artist Jason Arnold.
He's known around town for his clever song combinations as well as his work on television, including America's Next Top Model and RuPaul's Drag Race.
Often singing on the artfully collaged tracks, Arnold's vocals manage to sound soft, ethereal and heartfelt all at once, seductively drawing you into his world. Production credits are of a high caliber, too.
His newest release is The Interstellar Travel Companion Mixtape — a collection of mash-ups, remixes and new songs by ShyBoy, including original collaborations with robot koch, Black Molly, DJ Tripp and more.
All tracks are from the forthcoming ShyBoy LP Lost In Space.
Go here to obtain a free download and read the full credits for the album.
Mixed & Mashed by ShyBoy
#PromoUseOnly #NotForSale #DontTrip
Please support the artists featured on this mixtape by buying their original versions on iTunes and through other retailers.