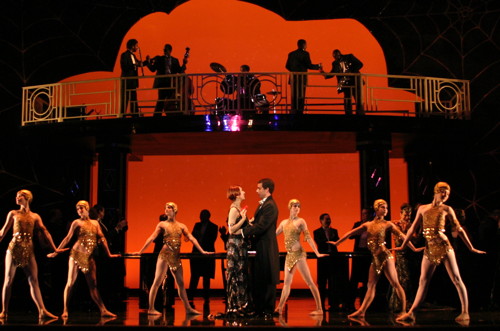 Translated as "a woman led astray" or "a corrupted female" Giuseppe Verdi's La Traviata is considered one of opera's greatest romances.
Plot:

In the giddy, glitzy world of Paris—updated in director Marta Domingo's staging to the Roaring Twenties—a naive young man falls head over heels for a glamorous party girl. Together they trade the fast life for an idyllic love nest far from the city…until an unexpected visitor threatens to tear them apart. The powerful romantic drama, illuminated through Verdi's soaring arias and passionate duets, have long made La Traviata one of the most popular of all operas.
I asked the director what was it about La Traviata that made it so special? Mrs. Domingo replied, "You can hardly believe that there is somebody who doesn't know what La Traviata is about because I think it is one of the most popular operas in the world. Even if you don't know it, the love story is so perfect, so unique that right from the beginning you will be caught by it and love it."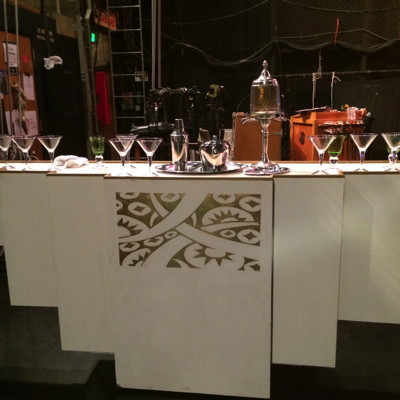 Nino Machaidze, one of LA Opera's favorite leading ladies, returns to the Dorothy Chandler stage to take on the role of Violetta for the first time in her career. Arturo Chacón-Cruz plays her handsome beau Alfredo. Plácido Domingo returns in one of his newest signature roles, as Giorgio Germont — Alfredo's father who is determined to do the right thing.
This production made its Los Angeles Opera première on 7 June 2006, when stage director and designer Marta Domingo decided to set the work in the 1920s. So we see Violetta as a 'flapper' who makes a grand and glamorous entrance in Act I in a vintage automobile — a rare collectible vintage Chrysler from the 1920's will grace the stage! The Act II 'Party Scene' shows guests dancing to Kitty McNamee's 'Roaring Twenties' choreography to Verdi's music.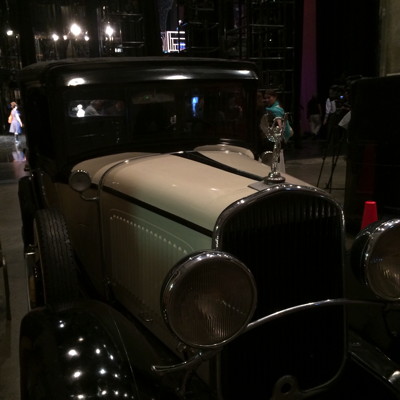 LA Opera's General Director, the world-famous tenor Plácido Domingo, commented on regular opera fans, such as in Europe, who attend frequently. "I think if you are doing an opera that is new to a city, then it should be traditional. But in cities where the public constantly goes, they often want change. La Traviata has captured the imagination of many directors. Marta has created a version that we love and hope the public will love as well."
This production marks the fifth L.A. performance by Nino Machaidze, yet the first time she is stepping into the role of Violetta. "I'm so happy to be here. It's like my second home. I love this theater and this audience and I feel so lucky to work with Maestro Domingo and Arturo. I wanted to wait until the right moment — singing Violetta, it's not enough to have good technique. Violetta needs something more; you really have to create a character and really feel what you think. This music is so gorgeous and so amazing, and this feels like the right moment. I'm really happy to make my debut as Violetta here and with this team."
Nino also gushed about the "amazing dresses" she will be wearing, saying they make her "feel beautiful."
Arturo Chacón-Cruz said his first operatic experience was of La Traviata in 1998 in Mexico, appearing in the chorus. "I decided after this show to dedicate my life 100% to opera and set my goal to working in the big leagues." He said Domingo advised him he was not a baritone but a tenor, so Arturo made the switch. "Alfredo is a character that I love and respect very much, so I have to be careful with my interpretation. It doesn't matter if he in the 20s or another decade — Alfredo is man who falls in love and will do anything for the woman he loves. He's also very immature — he's young and makes mistakes and in the third act he really blows it!" he laughs, adding "Maestro Conlon keeps me true to the score. Mrs Domingo's direction and guidance has been priceless to me."
A Note from Music Director James Conlon:

"The third of Giuseppe Verdi's so-called 'middle-period trilogy' of masterpieces, La Traviata is arguably not only Verdi's most popular opera, but one of a handful of the world's most beloved operas."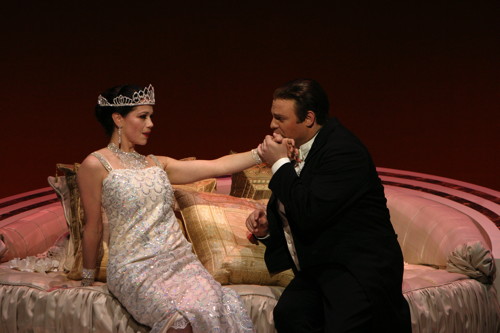 LA TRAVIATA will open September 13, 2014, for a total of seven performances through September 28, 2014.
Dorothy Chandler Pavilion
135 N. Grand Ave,
Los Angeles, CA 90012
All information, including where to purchase tickets, available at the LA Opera's official website.