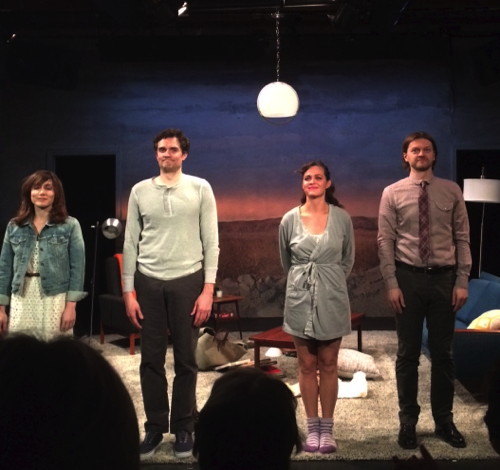 Pauline Adamek from ArtsBeatLA.com presents Exit Reviews; a new series of 'vlogs' or video reviews.
Here's the newest Exit Review for the exciting and powerful play A Dog's House, which I saw last night, Friday, April 3, 2015.
httpv://www.youtube.com/watch?v=bGBbSDp0uFE
A Dog's House by Micah Schraft.
IAMA Theatre Company.
Performances are Fridays, Saturdays at 8:00pm & Sundays at 7:00pm.
Runs through Sunday, April 26, 2015
Elephant Theatre, 6322 Santa Monica Blvd.
Hollywood CA
(one block west of Vine)
Tickets are $25.00 and may be purchased online here.
Video info:
Video produced, filmed, edited and hosted by Pauline Adamek.
An ArtsBeatLA production.