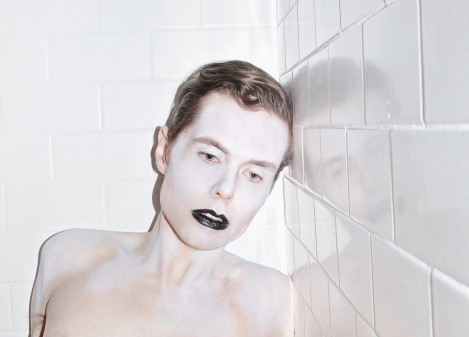 Each summer REDCAT celebrates the vitality of Los Angeles' vibrant and growing community of artists making work for the stage. They transform our theater into an artist-driven creative laboratory where disciplines are challenged and blurred, traditions are re-imagined, and hybrid visions take hold.
Now in its second week, this year's three-week festival is launching nine new original works by Los Angeles dance, theater, music and multimedia performing artists.
REDCAT
New Original Works Festival, Week Two
Aug. 6 through 8, 8:30 pm
631 W. 2nd St., Los Angeles
Go here for affordably-priced tickets.
G – General Audience $20.00
M – REDCAT Members $16.00
ST – Students $14.00
CA – CalArts Students/Faculty/Staff
Follow the link above to purchase tickets online or call the REDCAT box office at 213-237-2800.
WEEK TWO, Aug 6 – 8, 2015
Stina Ahlberg: Sammanfläta (intertwine)
With a transfixing level of concentration and a graceful, gripping theatrical presence, Sweden's Stina Ahlberg commands and deserves attention as she makes her choreographic debut in Los Angeles, the internationally-known dance innovator's new home. Inspired by rituals, myths and icons of both Asia and Scandinavia, Ahlberg subtly evokes demons, Goddesses and timeless legends.
Mint Park and Hee-Eun Jeong: BIT
In dark shadows and shifting light, five performers take on a mysterious quality, enhanced by an immersive and sometimes jarring sound score by multi-media composer Mint Park, in this collaboration with choreographer Hee-Eun Jeong. The high-velocity movement has both rhythmic and primitive touches, while also reflecting the interest both women have for the cultures of film and fashion.
Robert Cucuzza: Circle Jerk
The rants and ramblings of André Breton and the Surrealists are re-imagined by director Robert Cucuzza with a focus on disturbingly sexist transcripts that read like nasty comments from internet trolls. Set to a live Gypsy Jazz score, this twisted journey through Breton's subconscious is staged with a mostly female cast to reinterpret the crass material.
WEEK THREE, Aug 13-15, 2015
Cassandra: Stellar Tears
With glitter in their eyes and fervor in their hearts, Cassandra is a "feminist art-rock power-ballad soul-pop project" named after the Greek mythological prophetess and the iconic Wayne's World frontwoman.  In this epic song cycle rich with elements of spectacle, Cassandra confronts the silence around violence, and the discredited voice.
Takao Kawaguchi, Jonathan Hall and Deanna Erdmann: Touch of the Other
An intimate sense of danger and desire is evoked with images and seductive movement, when choreographer Kawaguchi (last seen at REDCAT with Tokyo collective 'dumb type') joins writer Hall and artist Erdmann to explore the usually shrouded topic of male-male intimacy in public places, as documented in the 60's by L. A. sociologist Laud Humphrey, whose research is stored at USC's One Archives.
Kevin Williamson: Trophy
Four virtuosic performers unleash their inner punk in a game that ignites their competitive drives and confronts the fleeting nature of success (and the looming potential for failure). With multi-projections by Cari Ann Shim Sham and a powerful score by Jeepneys, Trophy fractures recognizable dance motifs into mischievous fragments, discovering disjointed new pleasures.