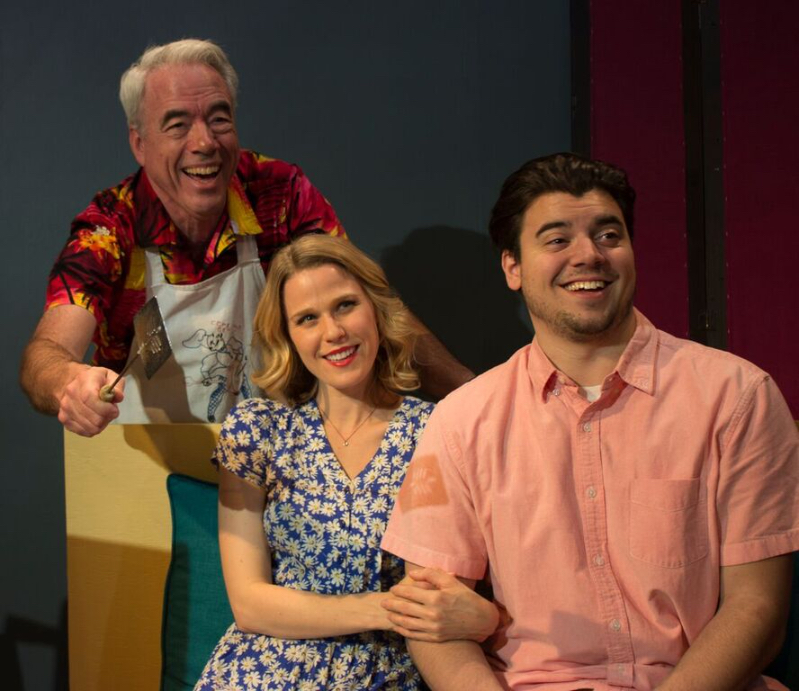 Gentle readers & #LAThtr aficionadi,
Here follows my latest review for the critical website Stage Raw — which contains current arts and theater coverage from our intrepid team of journalists & critics.
We recommend this fine play.
Happy reading!
Sex, Faith and Jason Wexler.
In Dan Frischman's leaden romantic comedy, Jason Wexler (Justin Truesdale) is a twenty-something NYC stock broker who's not having a good day. Shortly after we see him working the phones, he launches into a cynical monologue about his lackluster life. He confides that he is "desperate for something to believe in." Heading home, he spots an attractive woman at a trendy art gallery in Soho and, on a whim, decides to crash the exhibition opening. His attempts to pick up the woman prove awkward but he manages to leave with her phone number. Blonde, slim, intelligent and lovely, Faith (Alexandra Bayless) is a sweet and perfect object of desire.
Yet there are several impediments to their romance, the main one being Faith's devotion to her faith. She's piously Catholic and attends mass every Sunday while Jason is a non-practicing Jew. Her father Bob (Curtis Webster) is a jovial church deacon while his mother (a hilarious phone presence only, voiced by Barbara Goodson) is the stereotypical guilt-tripping Jewish Mom. She's a virgin while he's a red-blooded young man (though this doesn't prove to be that much of an obstacle for her, it turns out).
You can read the rest of this review here.
Sex, Faith and Jason Wexler
Two Roads Theatre
4348 Tujunga Ave.,
Studio City
Fri.-Sat., 8 p.m.; Sun., 7 p.m.
Run through April 3, 2016.
Box office:
(800) 838-3006 or online.
Running time: 2 hours and 10 minutes, with one 15-minute intermission.