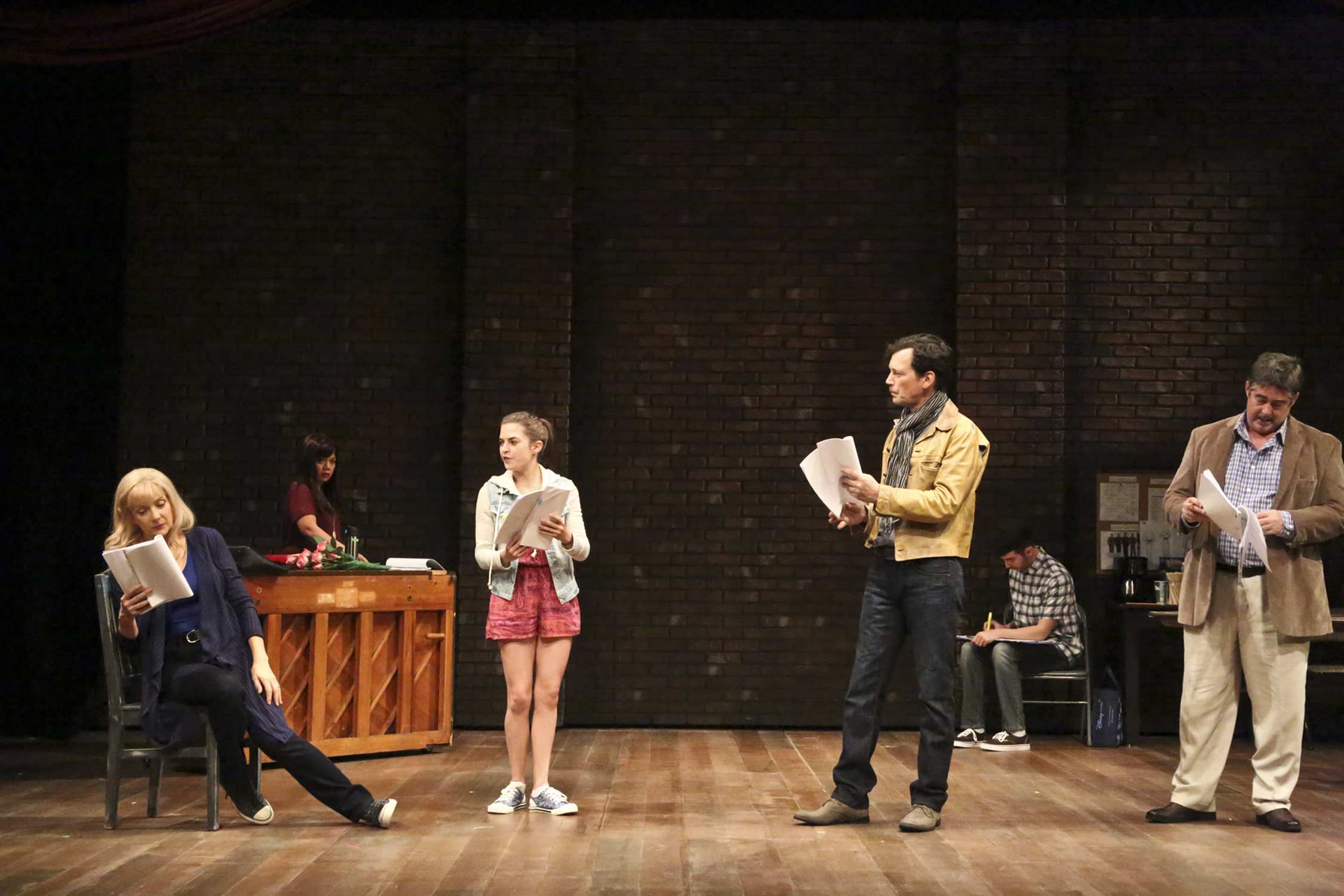 Sarah Ruhl's insular comedy is set in the world of the theater. Act One begins with an audition then sees its way through to opening night. Act Two follows our leading pair and the aftermath of their off-stage love affair. Stage Kiss is chock full of in-jokes and 'theaterly' sight gags and business, but none of it proves all that funny.
From the press notes:

When long-lost loves are cast as long-lost lovers, two squabbling actors are slow to learn their lines but quick to ignite an old flame. MacArthur "Genius" Grant recipient Sarah Ruhl leads us on-stage, back-stage and out the stage door as reality collides with fiction in this raucous and revealing play within a play.
In fact, it's a tough slog to endure a play that, in essence, mines its comedy from woefully bad acting. False starts, apologies, backstage nonsense — the whole thing is reminiscent of Michael Frayn's celebrated Noises Off, minus that playwright's wit, split second timing and uproarious farcical elements.
The sterling cast feels wasted on this material, but some laughs are to be had — from Glenne Headly's slightly daffy actress — simply named 'She' and especially from Barry Del Sherman as 'He,' the slightly pompous and accident-prone leading man.
Bart deLorenzo directs with his usual aplomb. Tech credits, ensemble chemistry — everything works yet the play disappoints.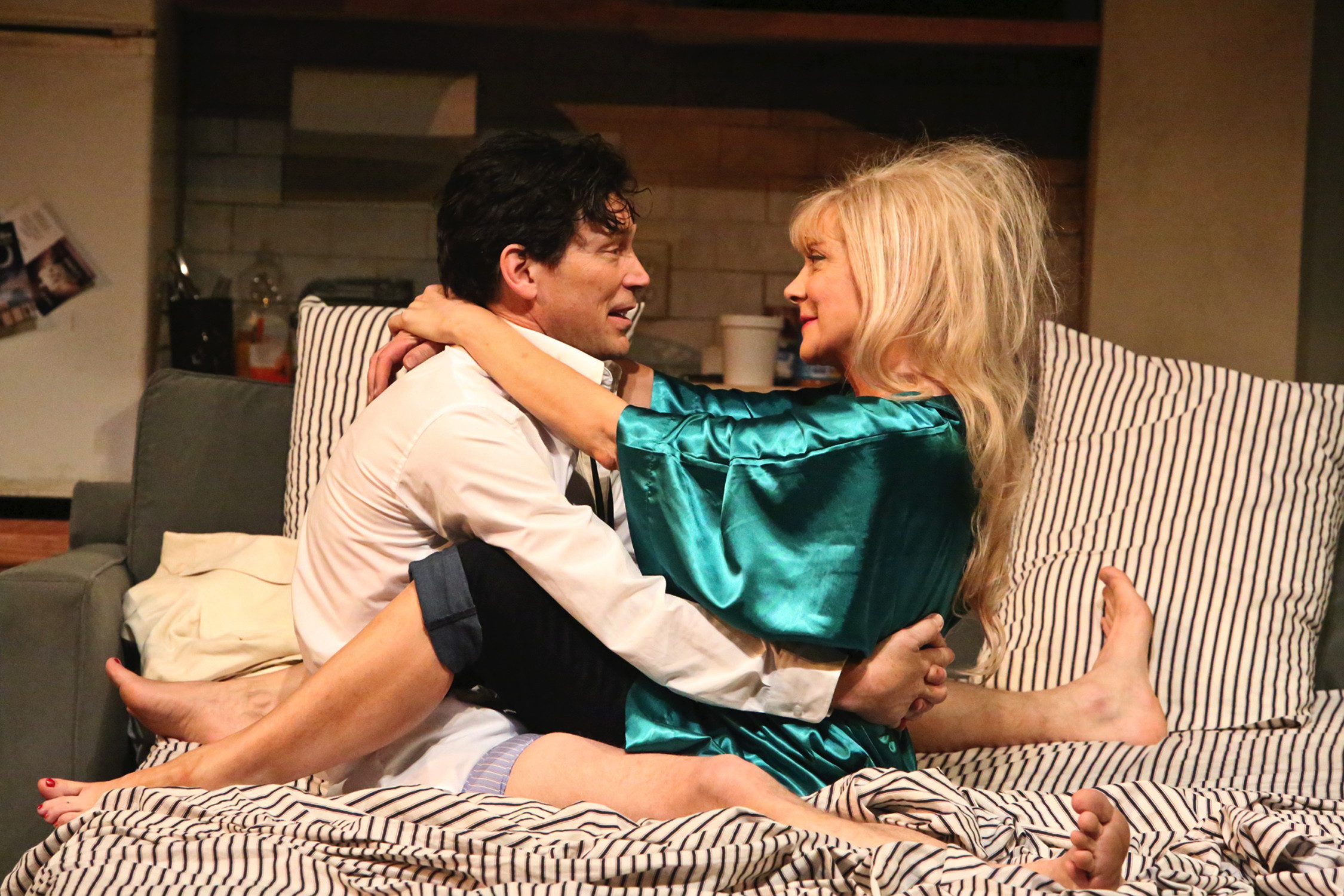 Stage Kiss by Sarah Ruhl
Directed by Bart DeLorenzo
Gil Cates Theater at the Geffen Playhouse
10886 Le Conte Avenue,
Los Angeles, CA 90024
Running time:  About two-and-a-half hours, including intermission
Runs through Sunday, May 15, 2016
PERFORMANCE SCHEDULE:
Monday                       No Performance
Tuesday—Friday         8:00 pm
Saturday                      3:00 pm and 8:00 pm
Sunday                        2:00 pm and 7:00 pm
TICKET INFORMATION:
Tickets currently priced from $32 to $76 are available in-person at the Geffen Playhouse box office, via phone at 310.208.5454 or online at www.geffenplayhouse.com. Fees may apply.