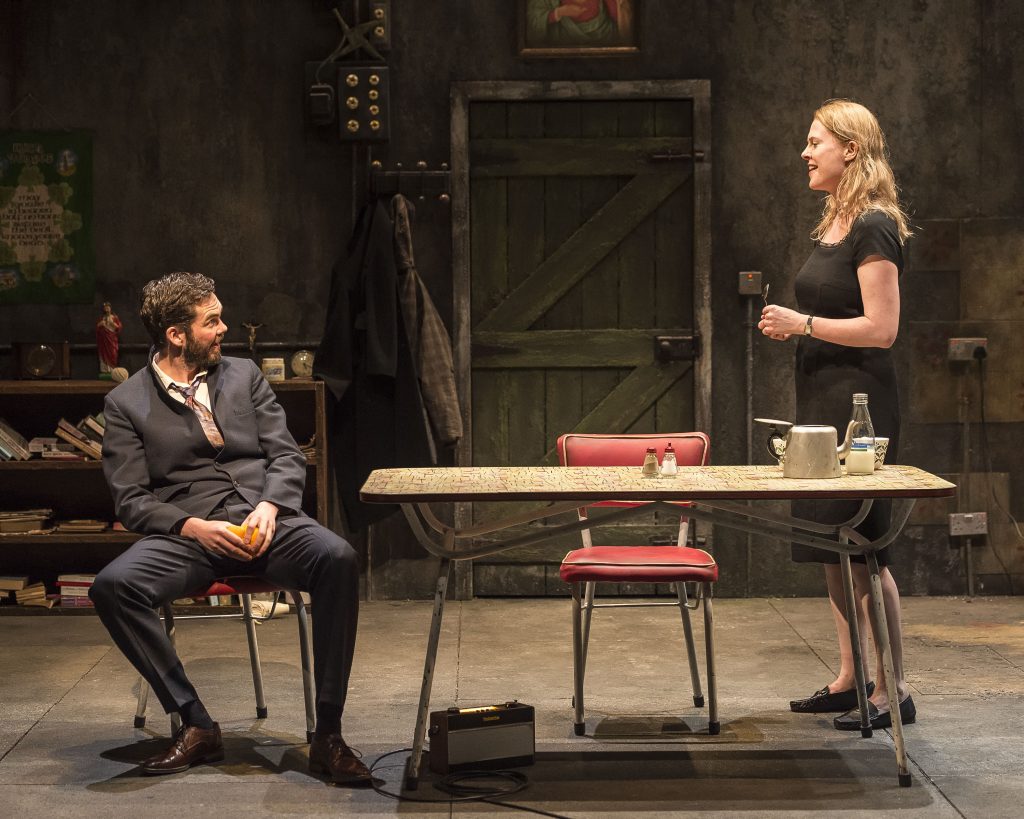 The Beauty Queen of Leenane launched British-born (of Irish descent) playwright Martin McDonagh onto the theater scene in 1996. His first play is a black comedy is about a tempestuous mother-daughter relationship and is set in rural Ireland during the early 90s, so more or less contemporaneous to its writing. The premier production was staged by the Druid Theatre Company in Galway, Ireland. The play also enjoyed successful runs at London's West End, Broadway and Off-Broadway.
CTG is offering L.A. audiences this faithful revival by the Druid Theatre Company.
At first glance, it evokes the work of Samuel Beckett, who was also an Irish playwright but who frequently wrote in French – cf Waiting for Godot etc. So the staging, with an old woman placed center stage in a rocking chair certainly evokes familiarity, as does the spare, banal and receptive dialogue that begins the play.
Eventually the story evolves into a shifting power struggle of tyranny and vulnerability, examining the passive-aggressive bonds between parents and their offspring and touching on fantasies of escape from the drudgery of caring for an aging and obstreperous parent.
Unfortunately it all plays out as fairly predictable and rather dated… Yes, the play is 20 years old, but it has not held up well. It's relevance is of the obvious sort. It doesn't feel as if it is saying anything new—perhaps it isn't—but the message feels as tired and as defeated as its central characters. Also the device of letters lost is thoroughly contrived and doesn't bear the scrutiny of logic.
Under the fine direction of Garry Hynes (important to note that she's a female director and one of the co-founders of Druid) there are great performances from the cast of four, especially from the two leads played by Marie Mullen and Aisling O'Sullivan. The scenic and costume design by Frances O'Connor is remarkably detailed and authentic.
But the play is not compelling enough to recommend.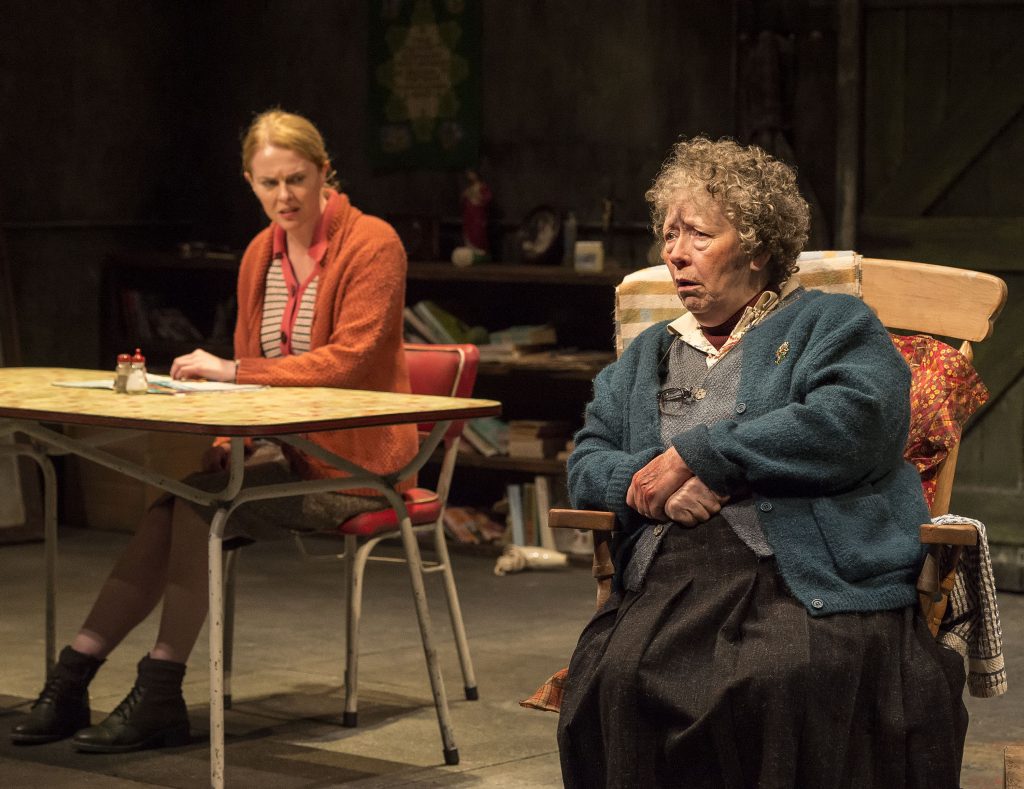 The Beauty Queen of Leenane by Martin McDonagh.
Center Theatre Group/Mark Taper Forum.
Downtown L.A.
Runs through December 18, 2016.
For tickets and information, please visit CenterTheatreGroup.org
or call (213) 628-2772.
About the Author, Martin McDonagh:

From wikipedia:

Separated into two trilogies, McDonagh's first six plays are located in and around County Galway, where he spent his holidays as a child. The first is set in Leenane, a small village on the west coast of Ireland, and consists of The Beauty Queen of Leenane (1996), A Skull in Connemara (1997) and The Lonesome West (1997). His second trilogy consists of The Cripple of Inishmaan (1997), The Lieutenant of Inishmore (2001) and The Banshees of Inisheer (the third play was never published, as McDonagh insisted it "isn't any good"), and are set across a trio of islands that are located off the coast of County Galway.