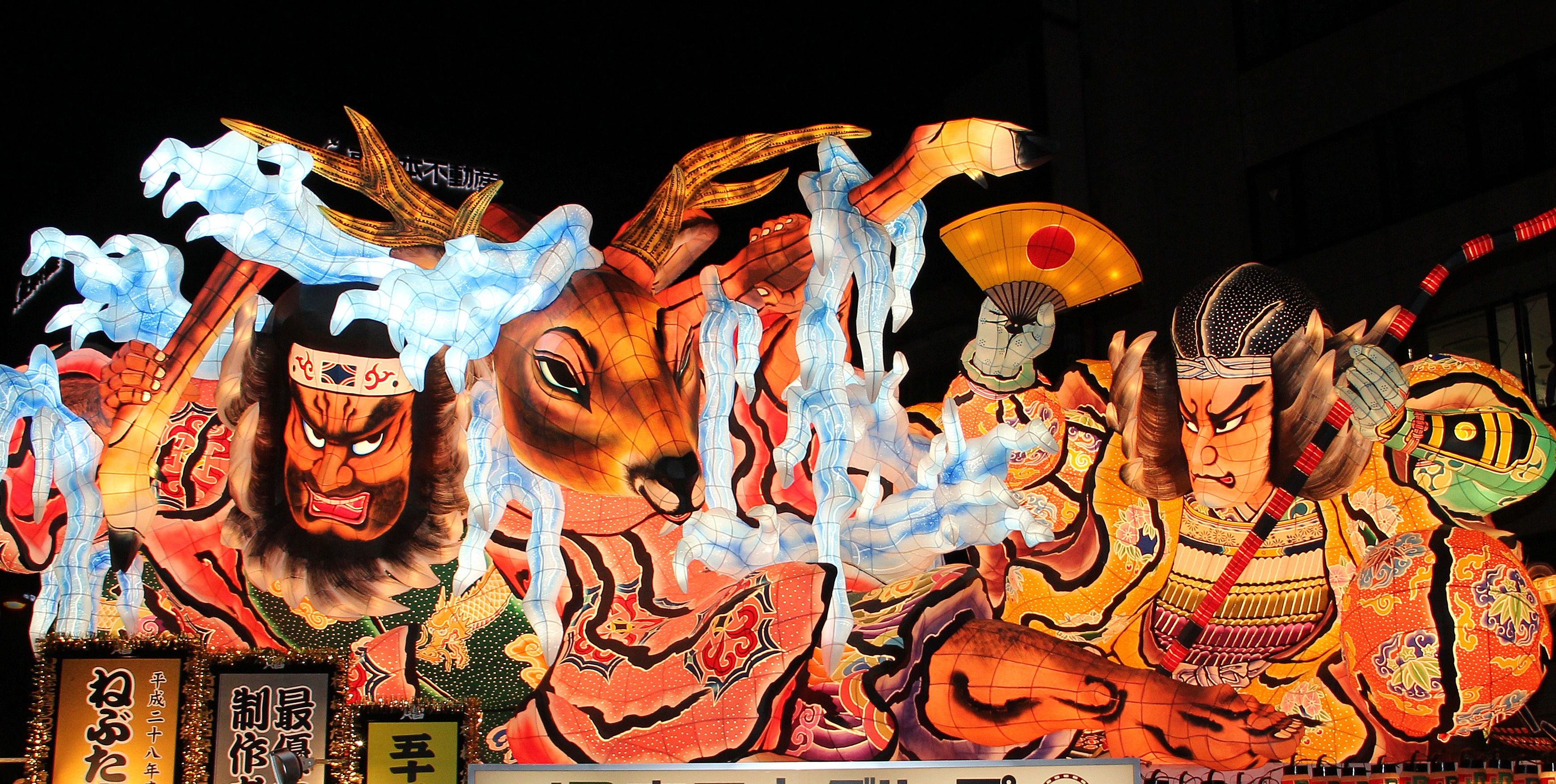 This weekend only – a family-friendly Japanese Food Fair Offers Culinary and Cultural delights.
Lovers of Japanese food and culture are getting a treat this weekend as Mitsuwa Marketplace hosts a fair celebrating the charm, beauty and traditions of Japan's exquisite northern Tohoku region.
The Rising Tohoku Food Fair, which takes place Saturday and Sunday (see details below), offers numerous activities that will educate, entertain and engage children and adults alike. These include craft workshops, festival and dance performances and even photo opportunities with adorable mascots.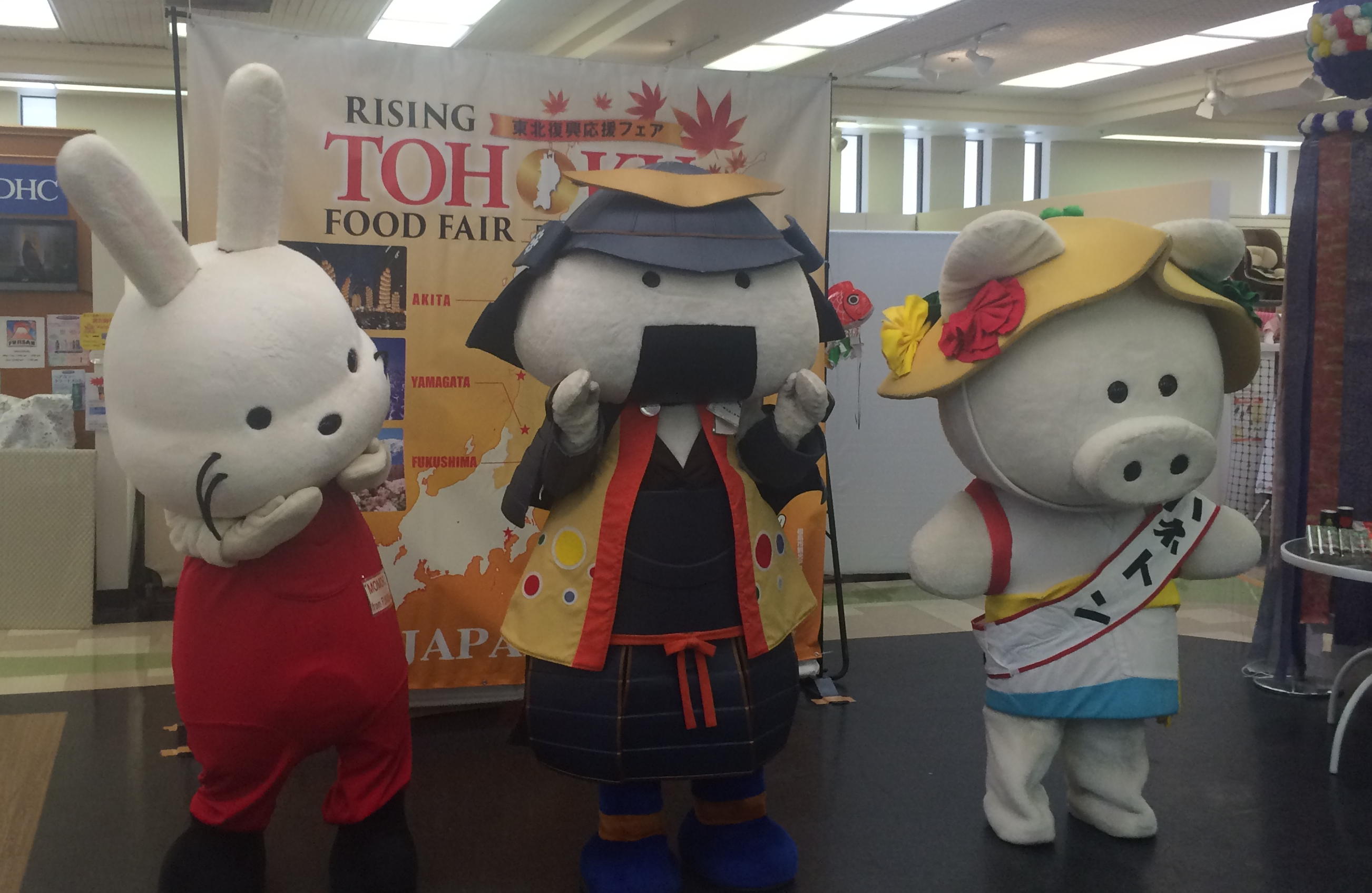 Last year thousands of people enjoyed the two-day event. The Rising Tohoku Food Fair is a colorful cultural fair aimed at promoting awareness of Tohoku, a region comprising six northern prefectures (states) that is recovering from a devastating earthquake and tsunami that struck in March 2011.
 "It has been more than five years since the unprecedented disaster, and thanks to your help, the Tohoku region is recovering and is once more becoming a robust region of abundant nature," said  fair spokesman Hideki Takayama. "We will present a variety of foods raised amidst nature, and diverse, flavorful products created from them."
Food from the region includes natto paste made from fermented soybeans, as well as natto noodles and natto pasta introduced earlier this year to commemorate the fifth anniversary of the tsunami. Pickles, tofu and miso paste will also be available for purchase.
Visitors will be able to create origami designs, decorate wooden Kokeshi dolls and make hanagasa ornaments that can be used as fans. They can also write wishes on colorful tanzaku paper, a popular activity during the summer Star Festival, known as Tanabata.
Performers will demonstrate the famous Suzume dance of Sendai City, the Hanagasa dance of Yamagata City and the Sansa dance of Morioka City. Miss Nebuta, the queen of Aomori City's renowned Nebuta festival, will also make an appearance.
Get your picture taken with Sendai City's iconic Musubi-maru, who wears a samurai costume and resembles onigiri (rice ball); the adorable Momorin, a rabbit who represents the momo (peaches) and ringo (apples) of Fukushima City; and Aomori City's Haneton, an adorable pig wearing a hanagata flower hat and the colorful haneto costume worn during the Nebuta festival.
Decorations and posters from the various city festivals will also be on display, along with pictures of other Tohoku mascots and a photo panel exhibition of each prefecture's festivals.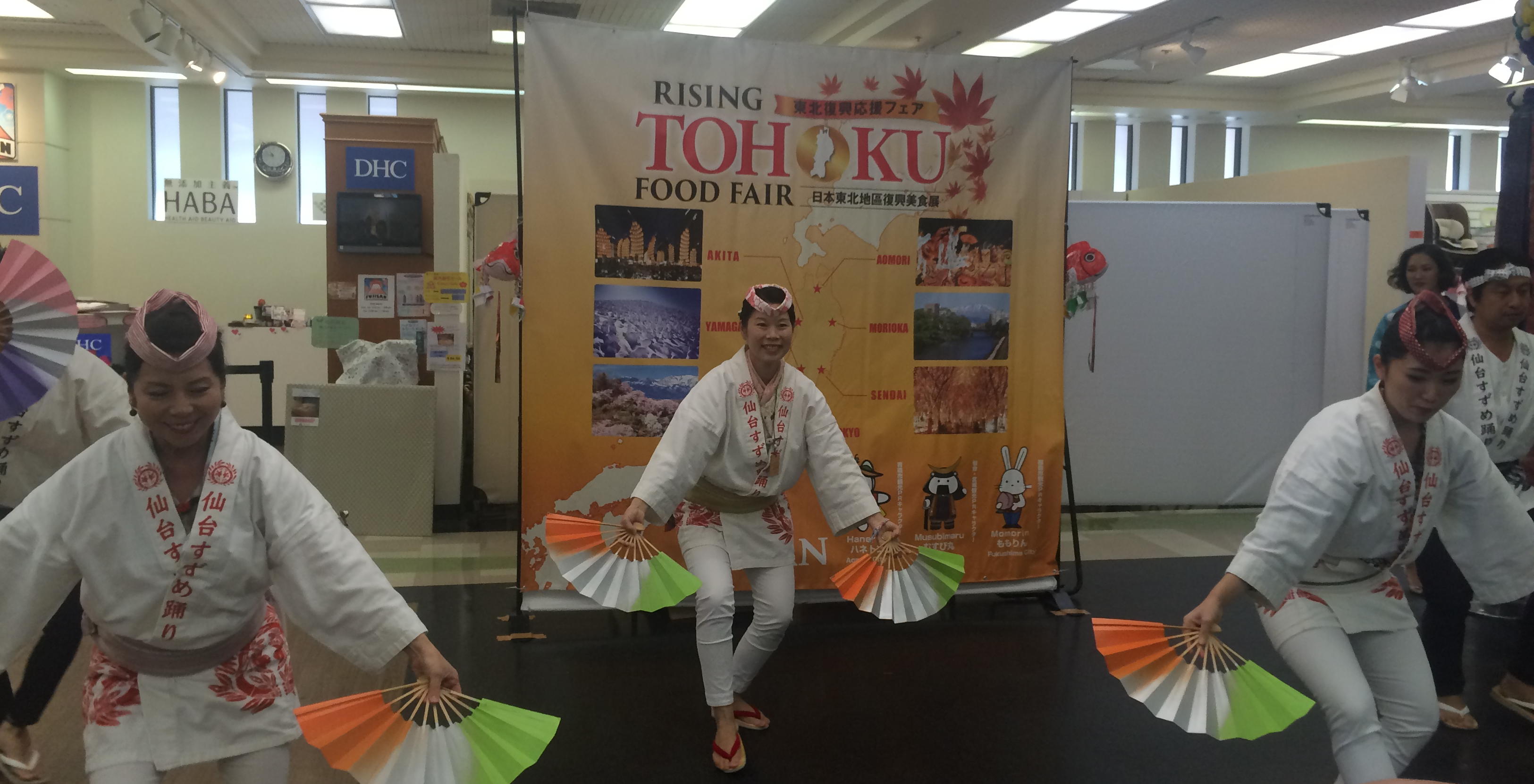 Mitsuwa Marketplace Torrance Store
21515 Western Ave,
Torrance, CA 90501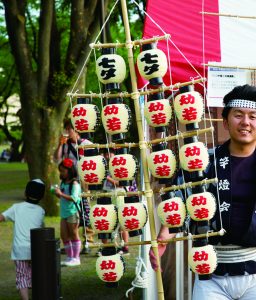 EVENTS:
Food Fair: November 5-6 (Sat & Sun), 10 am – 7 pm
Dance Performances: November 5, 11:30 am-12:30 pm; November 6, 11:30 am -12:30 pm and 4 pm-5 pm
Craft Workshops: November 5 and 6, 11 am – 5 pm;
Craft Workshop to create wooden Kokeshi dolls (10 persons maximum): will be held at 2 pm on November 5 and 6
Craft Workshop to create mini Tanabata decorations (10 persons maximum): will be held November 5 at 4 pm, and November 6 at 3 pm
Photo Session with Mascots: November 5, 12:15 pm; November 6, 12:15 pm and 4:45 pm