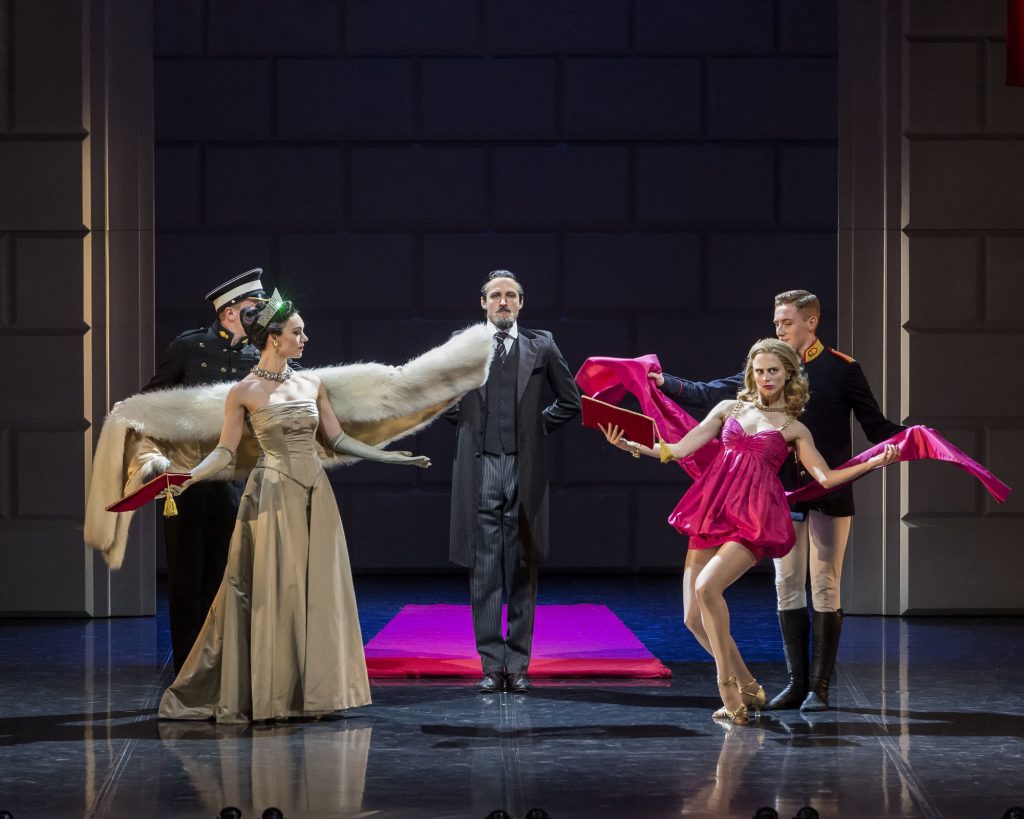 Featuring direction and choreography by Matthew Bourne and set to music by Tchaikovsky, Swan Lake is an audacious reimagining of the classical ballet. The New Adventures production of Matthew Bourne's Swan Lake will play the Ahmanson through January 5, 2020.
The stunning costumes, sets and staging of this updated production is remarkable for the casting of male dancers as the corps de ballet.
Substituting men for women lends a menacing quality to the ballet, which plays out as a fever dream for its central protagonist. The presence of the men lends a highly-charged energy to this dynamic and emotional ballet.
Originally created in 1995, this revival feels as relevant and exciting as ever as it charts the struggles of a Prince who is grappling with his sexuality and desires. Despondent with his life, the cool disregard from his mother, the Queen, adds to his despair. Deciding to end it all, the Prince visits a lake under a full moon intending to commit suicide but his plans are altered once the macho swans appear.
Bourne blends humor with pathos as well as social commentary to update this gorgeous ballet to the 21st Century.
The role of 'The Swan' is performed by Will Bozier and Max Westwell. 'The Prince' is performed by James Lovell and Andrew Monaghan, while 'The Queen' is performed by Nicole Kabera and Katrina Lyndon.
'The Girlfriend' is also performed by Katrina Lyndon. She is joined by Freya Field and Carrie Willis.
From the press notes:
Over two decades after Matthew Bourne redefined Swan Lake for Los Angeles and much of the world, the production returns with a fresh look for the 21st century. Retaining the iconic elements of the original production loved by millions around the world, Matthew Bourne and award-winning designer Lez Brotherston(set and costumes) will create an exciting re-imagining of the classic production. Acclaimed designer Paule Constablejoins the creative team with a spectacular new lighting design.
Thrilling, audacious, witty and emotive, this Swan Lake is perhaps still best known for replacing the female corps-de-ballet with a menacing male ensemble, which shattered conventions, turned tradition upside down and took the dance world by storm.
Collecting over thirty international accolades including an Olivier Award in the UK and three Tony Awards on Broadway, Matthew Bourne's powerful interpretation of Tchaikovsky's masterpiece is a passionate and contemporary Swan Lake for our times.
Following its run in Los Angeles, Matthew Bourne's Swan Lake will also play the Kennedy Center in Washington D.C. (January 21–26, 2020) and the New York City Center (January 30–February 9, 2020).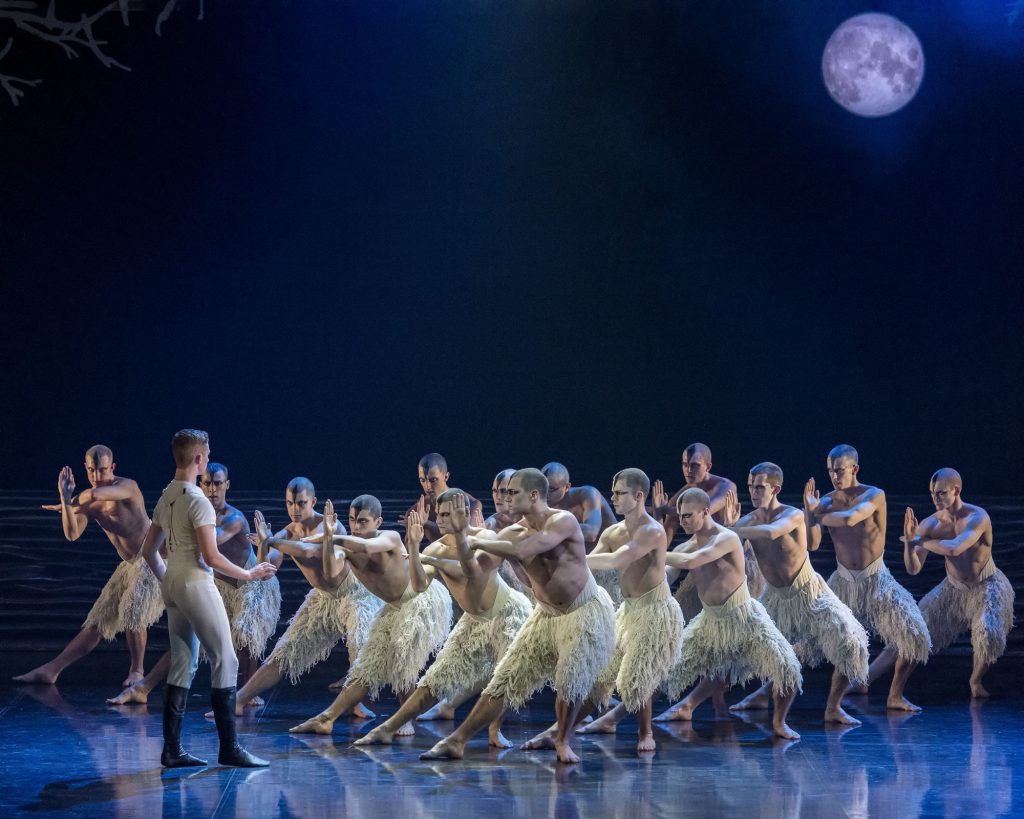 Matthew Bourne's Swan Lake
The Ahmanson Theatre
at The Music Center
135 N. Grand Avenue
Downtown Los Angeles, 90012.
Tickets for Matthew Bourne's Swan Lake are available by calling (213) 972- 4400, online here, or by visiting the Center Theatre Group Box Office located at the Ahmanson Theatre.
Tickets range from $35 – $145 (ticket prices are subject to change).