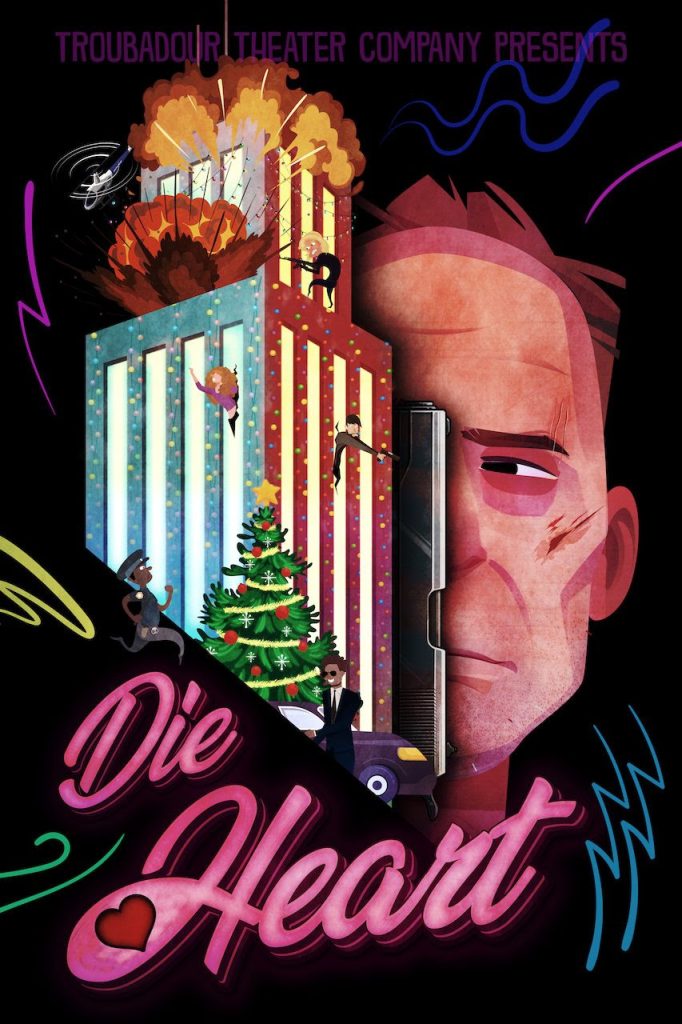 Promising to be one Holiday stage show you'll definitely FALL for (haha – geddit?!) L.A's beloved Troubies are presenting the world premiere of Die Heart at the Colony Theatre in Burbank. The comedy will enjoy a short run from December 8-18, 2022, playing on Thursday to Sunday eves, with matinees on Saturdays and Sundays.
The Troubies take over Nakatomi Plaza – aka The Colony Theatre in Burbank – with plans to hold audiences hostage laughing! Promising 8 days of sheer adventure, it's always an action-packed holiday season with the Troubadour Theater Company!
The beloved '80s action-thriller, Die Hard, combined with the signature, sultry sounds of the iconic 80's rock band, Heart, equals in this year's captivating, holiday thrill.
DIE HEART
Directed by Matt Walker.
The Colony Theatre
555 North Third Street
Burbank, CA 91502
Performances: December 8-18, 2022,
Playing on Thursday to Saturday evenings at 8PM
Sunday evenings at 7PM
Matinees on Saturdays and Sundays, at 4PM.
Tickets range from $60-75.00.
About the Company:
Troubadour Theater is a company of performers, musicians, and writers dedicated to the revitalization and deconstruction of theatre as we know it.
Employing the theories of Shakespeare, Brecht, and Commedia delle Arte, the company strives to entertain always, educate sometimes, and take itself too seriously never.