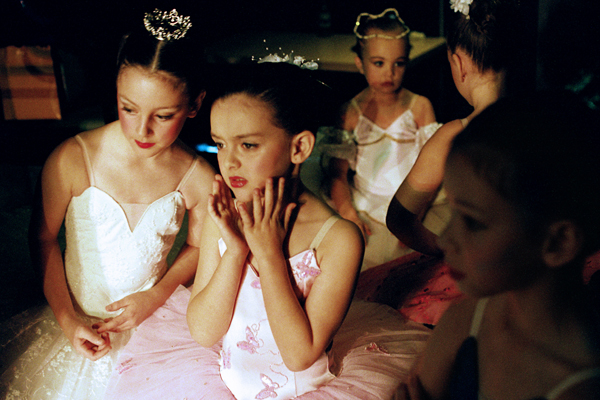 Drawing from a stunning collection of photos from some of the world's finest documentarians, visionaries and front-line photojournalists, some selected images from the Photojournale website are now available in book form, as Photojournale Connections Across a Human Planet.
Featuring photo journal stories and photo documentary from every corner of the world, this remarkable and engrossing book is a companion to the impressive online photo collection.
Photojournale Connections Across a Human Planet is a beautifully unpretentious little coffee-table book that stylishly showcases the contributors and stars of the website by presenting a glimpse of their best work.
From the war-torn regions of Angola (Stephane Lehr), Uganda (Bea Ahbeck), Kenya (Hes Mundt) and Iraq (Walter Gaya); to the scorched and fire-ravaged terrain of California (John Horniblow); to the checkpoints on Palestine's border (Yaniv Nadav); to the wings, dressing rooms and jails of Thailand, Nicaragua, Spain and Sydney; to the monasteries of India, Singapore and Cambodia and the religious ceremonies of Russia, Turkey, Mexico and Bangladesh; to the exotic urban and simple rural life of Burma and Thailand (John Hulme) – the photos in this elegant collection evoke an astoundingly vast range of emotional responses.
This book is like a fine artisanal sake, the result of a laborious process of distilling the thousands of photographs exhibited on the website. The project's instigator, and one of the book's editors and publishers, John Horniblow put together an editorial team with each person representing the Australian, North American, European and Asian perspective. Incredibly, these contributing photographers edited the book virtually, as most of them live on different continents to each other. In fact, few of these artistes behind the lens have even met in person.
While the mission of the website concentrates on developing and digitally publishing – and also promoting – the work of a world-wide community of documentary photographers and photojournalists, the main intention with the publication of these selected works in book form was to create something tangible that complements and contributes value to the virtual product.
Explains Horniblow, "Photojournale is a passion that I've devoted a lot of effort to for the past five to six years. It's really all about bringing together photo-documentary stories from all around the world and celebrating the craft of storytelling. The book itself tells a story, as well.

"The collection of photos selected in Photojournale Connections Across a Human Planet are our human stories, our commonalities and our truths.  The selection is not only drawn for their beauty, or their technical excellence, but out of the essence they capture, the universal story they tell, in a captured or latent moment of time, somewhere across our globe. These photos are compassionate, energetic, sometimes fun and celebratory, at other times confronting."

Adds contributor and co-editor Michael Fox, "From the first time I saw content on the Photojournale website, I was intrigued by the extreme differences, and surprising similarities, shown in photographs from all over the world.  With high quality images being submitted from photographers on five continents, it was fascinating to observe how, in one or more ways, we are all connected – belief systems, personal goals, living conditions, employment challenges, interests, family environments, and outlook, on local and international affairs.  I was delighted to be invited to help edit this book which, I feel, is a first step in effectively representing humanity as it exists without religious, political, or geographic boundaries."
HIGHLIGHTS FROM THE BOOK: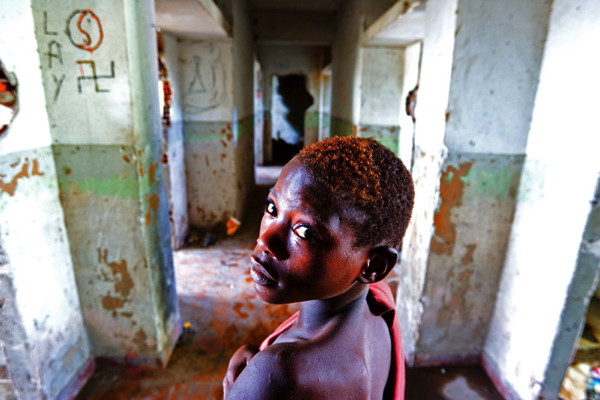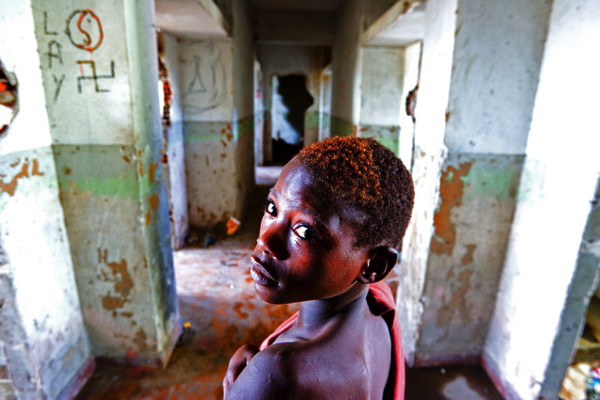 The diverse stories presented by Stephane Lehr focus on the daily struggles of the forgotten children on the streets of Angola's war-destroyed capital Lobito (above).
Morgan Hagar's photo of the hand of a child making a peace sign while clutching a rock, in the shadow of a war zone's guard tower is especially poignant and chilling.
One of the book's editors and contributing photographers, Lisa Hogben is a Sydney, Australian-based photographer. Hogben's photo series chronicles the tensions and dramas of the Sydney City Eisteddfod competition. Featuring seven and eight year old ballerinas, we are reminded of the innocence and beauty of their age. With Little Ballerinas (seen at top), Hogben's lens captures a tense moment as a young girl's friend makes a blunder on stage.
SPOTLIGHT ON THE WEBSITE: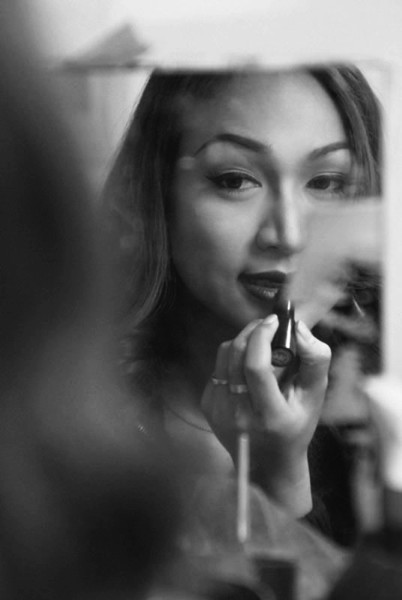 Recently uploaded to the Photojournale website is Backstage with the Ladyboys of Thailand, a series by UK photographer John Hulme.
This remarkable collection of black and white images offers us a seldom-seen glimpse into the backstage dressing rooms of a unique set of performers as they apply makeup, elaborate costumes or just chill out.
Thailand's ladyboys, or 'katoey' as they are known locally, are male-to-female transgender persons or effeminate gay males in Thailand. They are amongst the most beautiful and convincing transvestites in the world. An estimated 200,000 of this 'third sex' are accepted in this Buddhist society, which places a high value on tolerance, compassion and the belief in past lives.
BOOK PRESS RELEASE:

The narrative of Photojournale Connections Across a Human Planet follows the concept of cradle to grave; Childhood, education/school, adolescence, work, home, ritual, religion, celebration, sport, art, conflict, aging, sickness, death, mourning and remembrance. It's an emotional and human journey of images drawn from the documentary stories, captured moments or situations from every continent.

Photojournale Connections Across a Human Planet illustrates the common truths that connect the human experience and is represented by photographers from around the world. The book is drawn as an edited anthology of photo documentary and photojournalism stories that are published on Photojournale.com.
Photojournale Connections Across a Human Planet is printed on premium paper and retails for $73.96 (hardcover) and $50.96 (softcover). Click links to purchase.
For a preview the book, click here or here.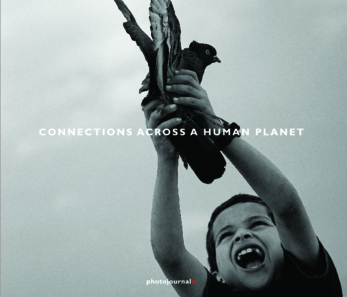 BOOK INFORMATION:

Photojournale Connections Across A Human Planet
Softcover Edition
ISBN 978-2-8399-0593-0

Foreword: Ami Vitale
Design: Peter Barwick
Editors: John Horniblow, Lisa Hogben, Michael Fox, and Erica McDonald. Assisted by Santanu Chakrabati.

Cover image: Yaniv Nadav
Back cover: Igor Sherman

Photographers:
Peter A Calvin, Jiri Tondl, Michael Fox, Lisa Hogben, Erik Messori, Alfonso De Castro, Morgan Hagar, Jonathan Taylor, Jaime R Carrero, Jan Sochor, Alex Masi, Teresita Chavarria, Agnieszka Balut, Igor Sherman, Jamie Bailey, Hes Mundt, Alfredo Munoz, Walter Gaya, Rick Carter, Petr Antonov, Sam Bienstock, Ouria Tadmor, Jeroen Leonhard, Gabriela Bulisova, Santanu Chakrabarti, Tyler Freeman Smith, diLuNa, Amir Mahmoodi, Ben Milpas, John Hulme, Tashi Tobgyal, Gazi Nafis Ahmed, Jeff Chouw, Lara Wechlser, Stephen Uhraney, Yaniv Nadav, John Horniblow, Joaquin Gomez Sastre, Jeryc Garcia, Mike Hutmacher (Skippy Sanchez), Jan Bierkens, Alexander von Spreti, Daniel Kaifer, Angelo Cuissi, Anamitra Chakladar, Md.Kabirul Islam, Debasish Aich, Kiên Hoà ng Lê, Alex Kotlik, Nilanjan Mitra, Gulbin Ozdamar, Gianfranco Spatola, Pedro Tzontemoc, Supian Ahmed, Saverio Serravezza, Stephane Lehr, Patricio Valenzuela Hohmann, Ertugrul Kilic and Bea Ahbeck.

The photographers in this book are recipients of – and participators in – awards, exhibitions and publications that include (but are not limited to) the following:

Geo Mundo, National Geographic, Time, Burn magazine, 100eyes, Reflex, Peace Reporter, Focus, International Herald Tribune, Vienna Reporter, Sydney Morning Herald, The Australian, Financial Times, Czech Press Photo, Fotoweek, International Colour Awards, Angkor Photo Festival, PDN photo Plus, Russian State Ethnographic Museum, Russian Cultural Centre Bratislava, Tate Britain Gallery, VPRO, BBC, Channel 4, Deadline Press Photos.