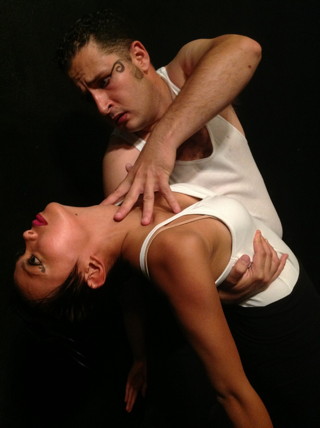 Currently playing on Friday nights at Zombie Joe's Underground Theatre in NoHo is a presentation of four adaptations of short works from the early-to-mid 1800s by Edgar Allan Poe: the short story The Oval Portrait, two short poems—Song and Alone—and the longer narrative poem The Raven.
The two short poems—romantic laments—are sung by composer Christopher Reiner, who also performs live on electronic keyboard, playing his original musical accompaniment for the narrative pieces and providing moody soundscapes and haunting melodies.
Produced and directed by Zombie Joe, the presentation is stylish and artistic. Beginning while lit only by faux candlelight, the six-person ensemble quote the text in a choral style, each taking turns to intone the spooky tales and sometimes providing a harmonic echo for each other. Additionally, the ensemble's dynamic movements are choreographed as expressive modern dance. They are dressed simply but adorned with extravagant makeup.
It's a simple but effective show.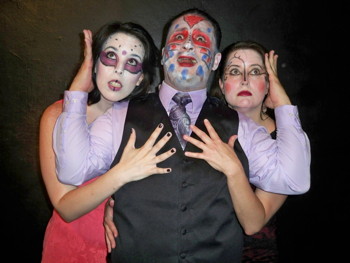 Edgar Allan Poe's The Raven
Zombie Joe's Underground Theatre Group
4850 Lankershim Blvd.,
North Hollywood
Fridays, 8:30 p.m.
Runs through July 26, 2013.
(818) 202-4120.